Price: £49,995 | Year: 1973 | Engine: Inline 4
Based on a shortened version of New Class Sedans, the BMW 2002 Series was produced between 1968 and 1976 and is credited with inventing the compact sporting saloon which is still popular in German, Japanese and American design. Although small, the series featured high-performance racing engines and suspension.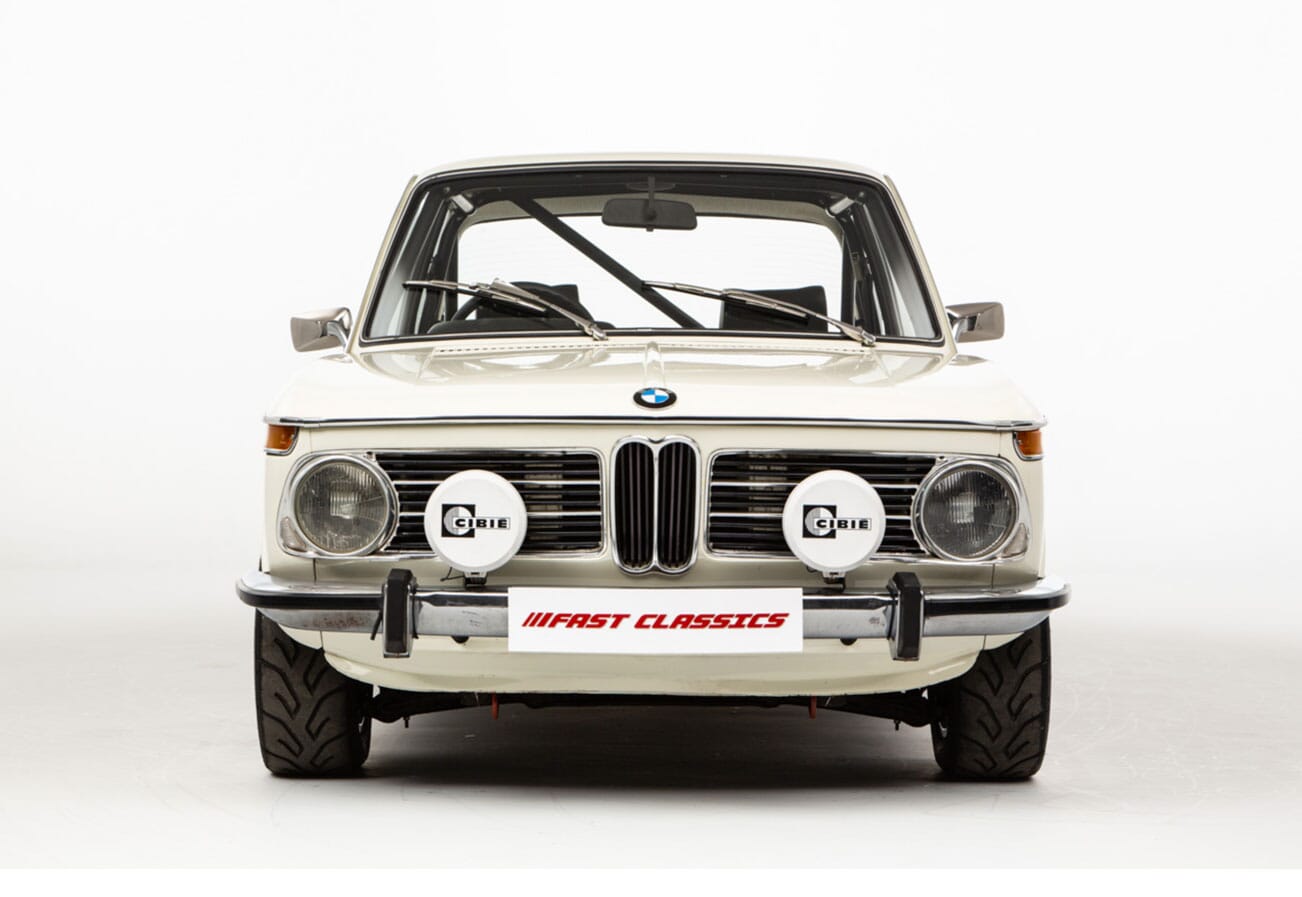 Despite being produced in 1973, the BMW 2002 feels more akin to design of the '60s. The retro lines of the body stand in contrast to the custom race features like the full FIA roll cage, H4 headlight conversion and pristine Recaro bucket seats. In keeping with the body is the Chamonix White paintwork – the slightly off-white hue is reminiscent of retro Italian styles.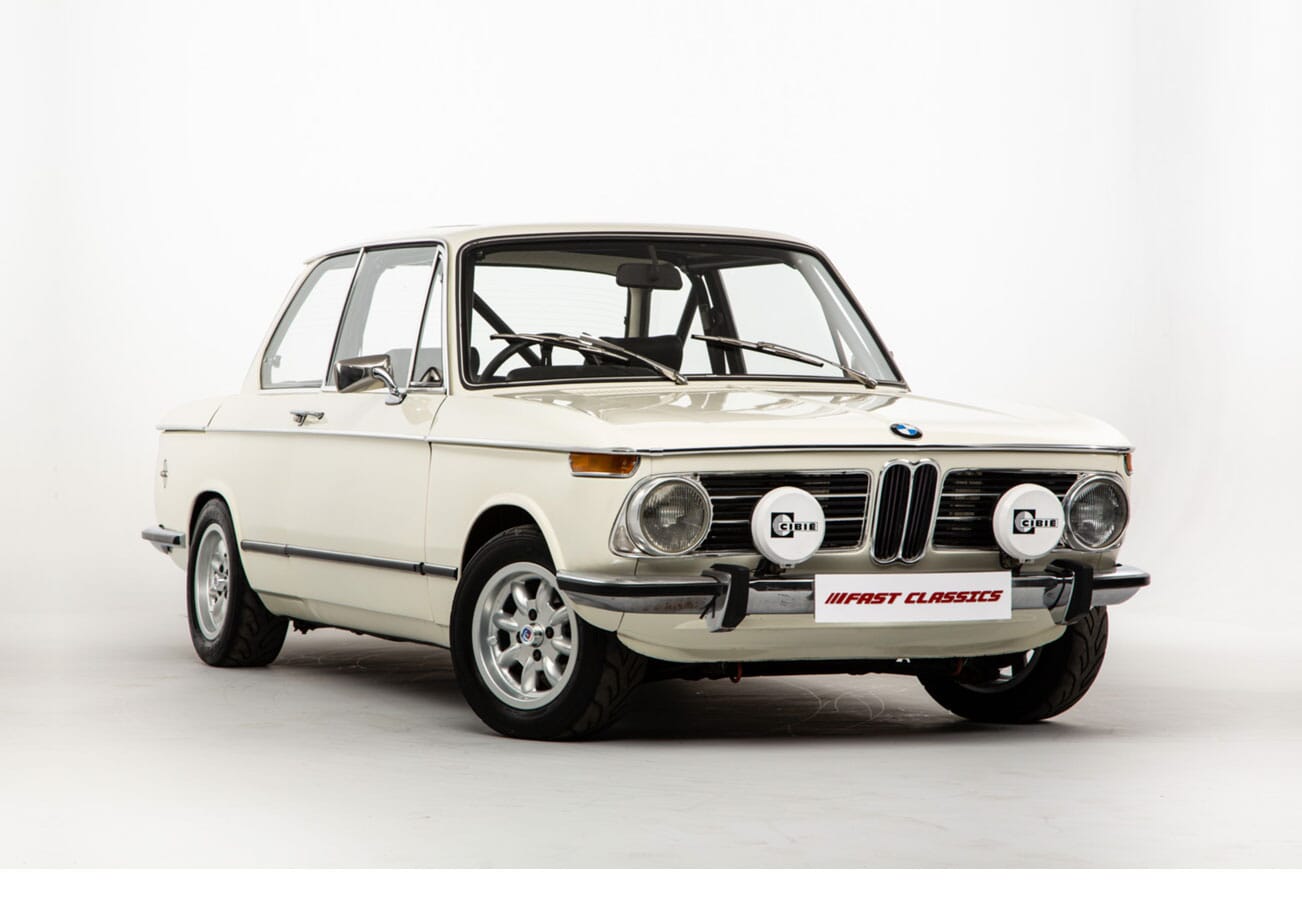 Within the BMW 2002 you'll find a refurbished Nardi Torino steering wheel alongside original navy blue leather door cards which seem more suited to a classic saloon car than a rally-ready racer.
At the heart of this vehicle's readiness to rally is a Motorsport-built engine that has been completely dismantled and rebuilt into a serious powerplant. Air intake is through twin Weber 45 carburettors and released through a race-designed, turbo-inspired bigger bore exhaust. At this size, 140bhp provides a serious kick.
Having been rebuilt and refurbished in 2015, this BMW 2002 is looking as good as it ever has and, funnily enough, running better than it ever has.