In the vineyards of Sacromonte in eastern Uruguay, thirteen mirrored structures signal a hotel revolution. These deluxe, eco-friendly cabins make up the Sacromonte Landscape Hotel and the first guests will check in soon.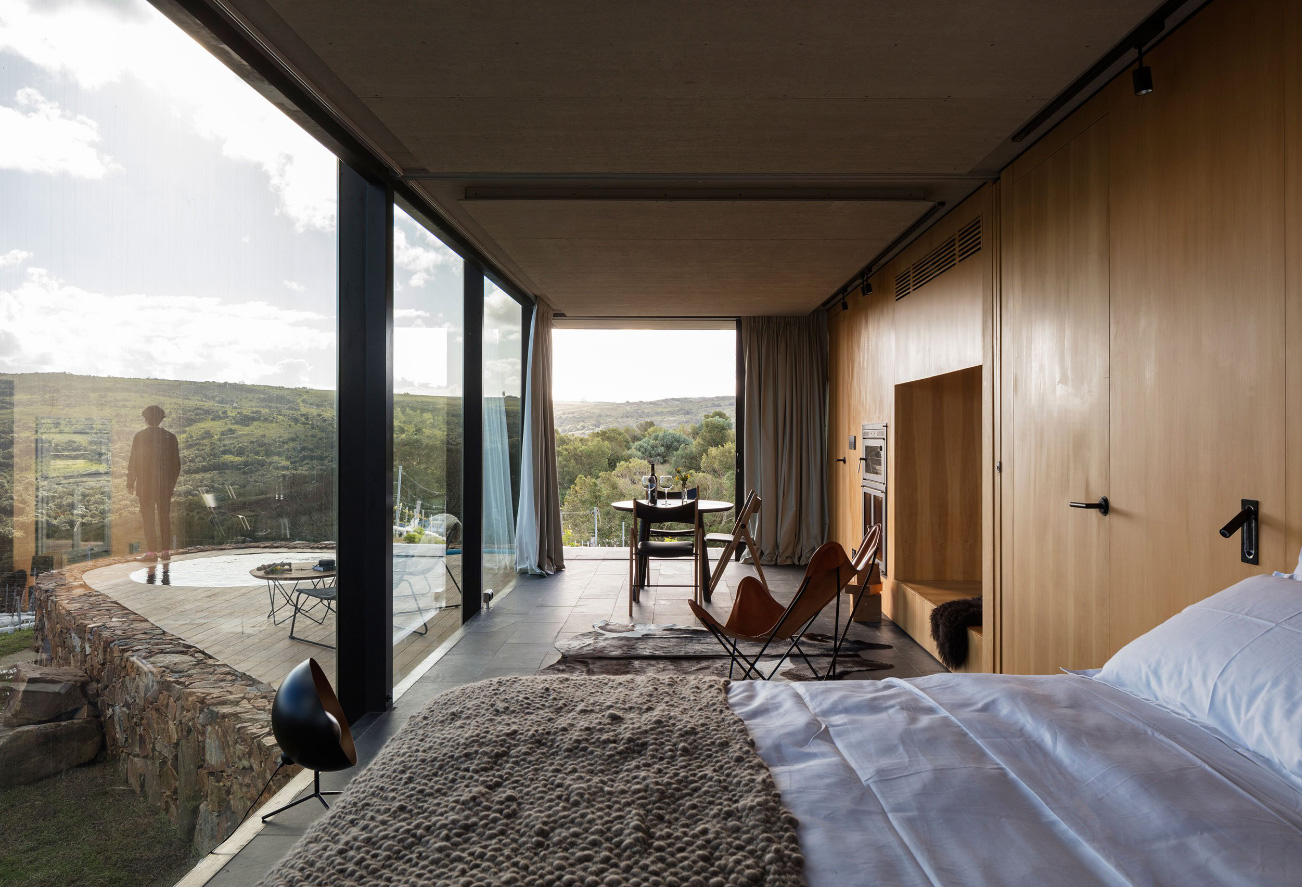 At this high-end hotel, there are no corridors and no lifts. Instead there are serene, one-of-a-kind views from your own individual deck, a personal pool, walks and wine tastings. For the spiritually minded, there's even a minimalist chapel, a simple triangle of wood on a steel frame.
The hotel cabins were pre-fabricated in Montevideo in just ten weeks and taken on trucks to be craned on to their foundations. The architects are the forward-looking MAPA, one of Latin America's leading practices.
The one-way mirrored glazing is to diminish the visual impact of the cabins, while also allowing for privacy as beds look out onto the landscape from the minimalist interior. Foundations are constructed from locally sourced stone. A wood-slatted sliding door to one side allows guests to welcome the outdoors into their sanctuary.
A reception cabin and a restaurant are set among the vines. All hotel structures feature living roofs and waste water recycling systems. All that and the wine too. It's pretty much perfection.