The art of layering lies in mastering the combination of your clothes; blending different shades, styles and lengths into one comfortable and functional outfit. Our latest instalment in the Spring Layering series highlights just how easy it is to do – with a helping hand from the YMC SS16 collection.
We have given the Bomber Jacket a lot of attention of late, and that's because it is once again, an essential piece of outerwear for the year ahead. And that is largely down to its stylish layering credentials.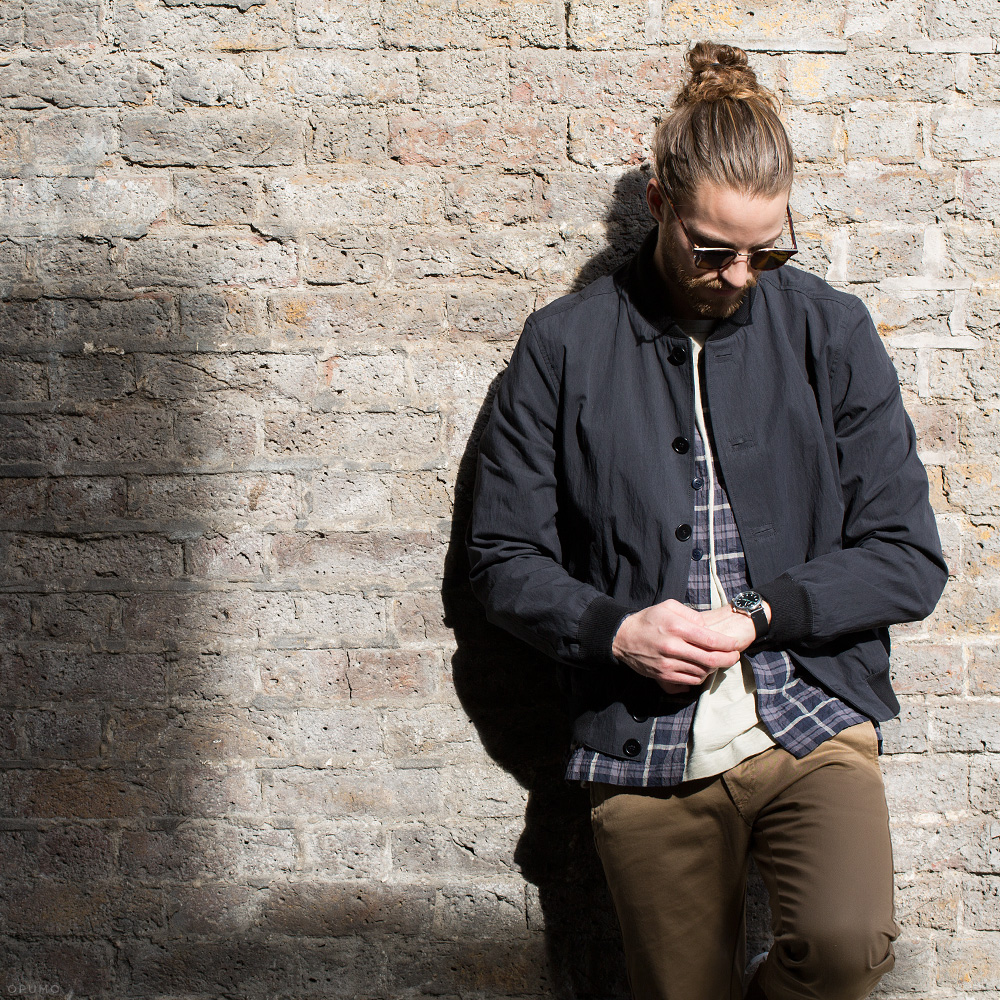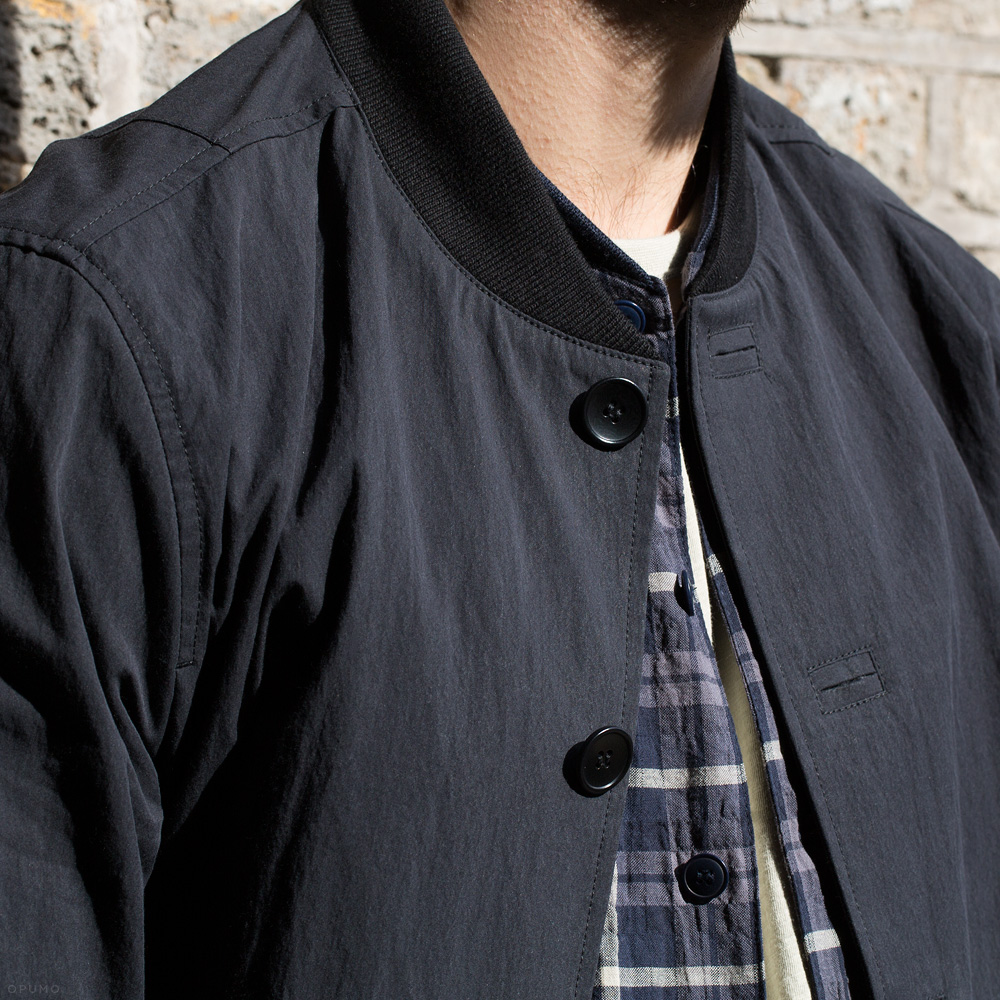 Working to the same premise as layering from thin to thick, when it comes to the bomber layering should operate from long to short. By layering the longer garments first and slowly reducing them in length, it creates a gradual gradient which clearly defines each layer. Within this instance, the bomber jacket sits on top of lightweight layers, revealing slices of the t-shirt beneath; whilst exaggerating the streetwear-inspired check shirt which sits atop of the slim-fit neutral chinos.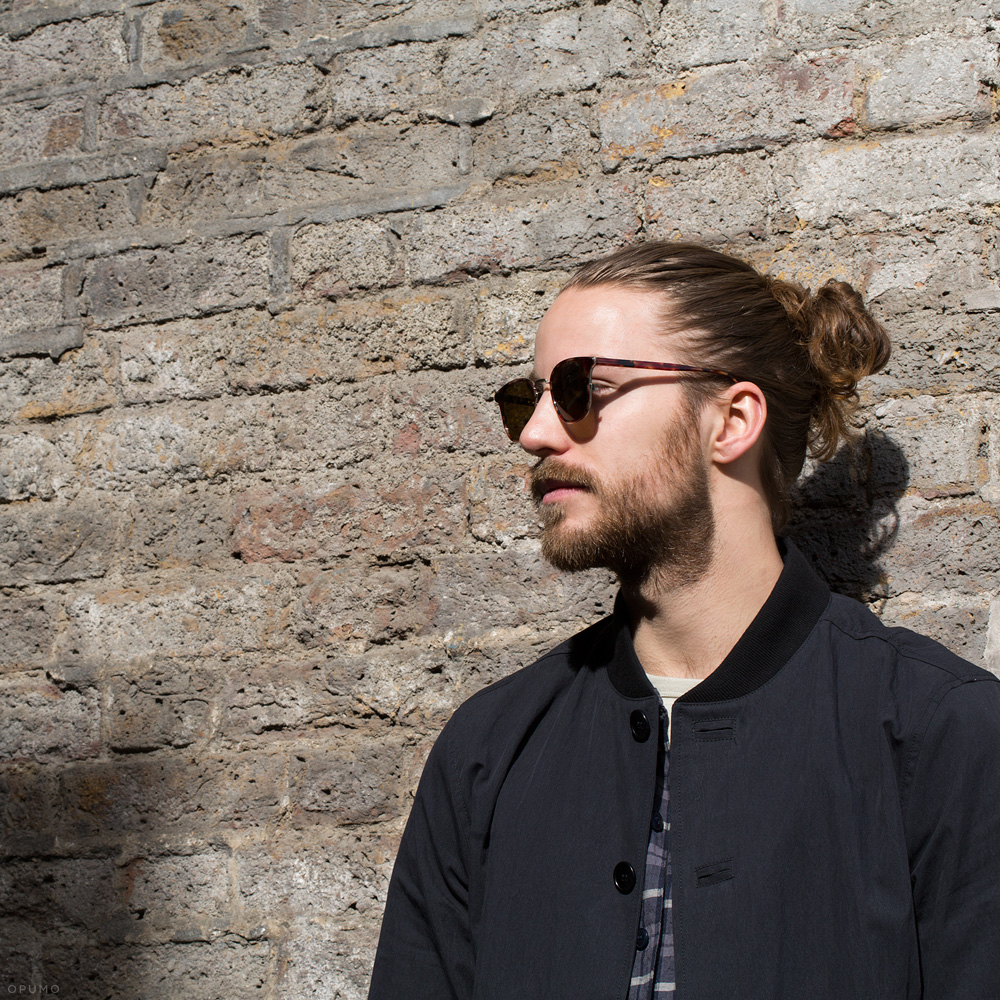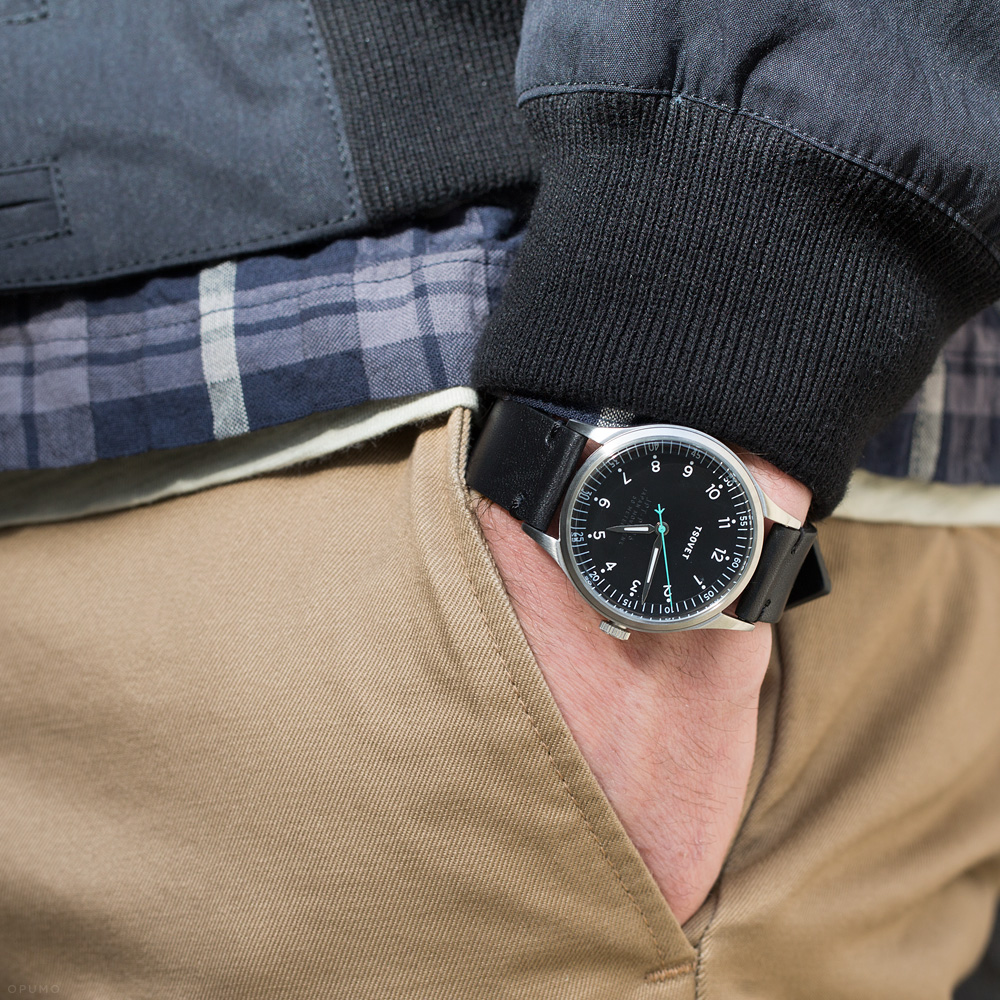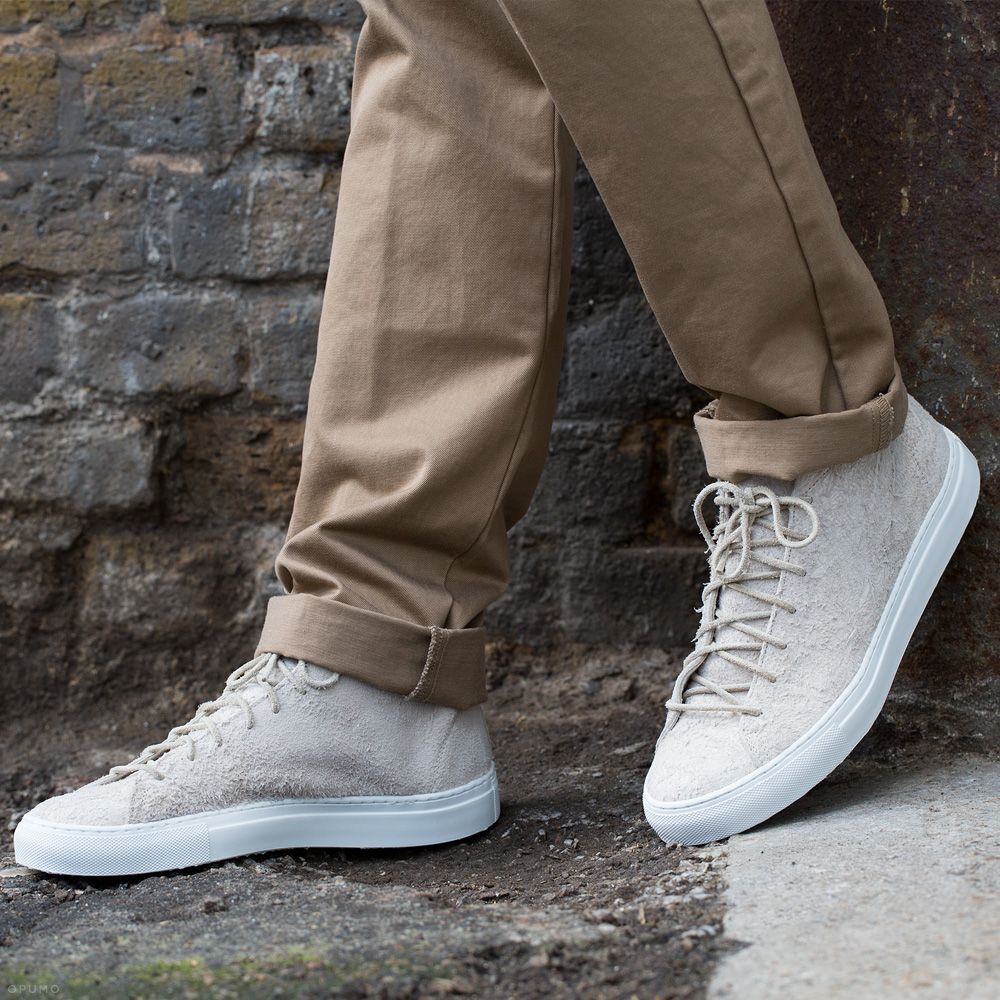 Often, the best layering base will be a staple block-colour tee – like this Stone YMC Pocket T-Shirt. An easy layering option courtesy of its classic silhouette, the t-shirt progresses into the YMC Navy Check Rib Shirt which boasts a slightly laundered look to provide a relaxed, carefree feel. The unique ribbed collar of the YMC Shirt complements the clean-cut YMC Black Button Bomber Jacket which is defined by its classic button-fastening and heavy bottom hem for a healthy, slightly oversized style. While the Stone Beige Chinos from Edwin provide the perfect finishing touch as their relaxed tapered fit and mid-rise allow the trousers to sit nicely on the ankle.
Shop the full look online at OPUMO and stay tuned for the next instalment of Spring Layering coming soon.