We all have a different relationship with our bathrooms. Some of us only use the space as a pit-stop come morning and night, while others see them a place of solitude and a place to relax, unwind and recover after a long day. But whatever side of the bathroom you find yourself on there is something that Bruzzoni - the independent Swedish brand that aims to contribute towards a 'better-looking bathroom' -  can help you with.
It's been touted for a long time now, but the high-tech bathroom of tomorrow is now upon us. As today there are a whole host of electronics on the market that not only speed-up your morning routine but make you look better than ever in the process. Take Bruzzoni's Electric Toothbrush, for instance. In a market dominated by very similar products, the Bruzzoni Electric Toothbrush feels like something genuinely new. This isn't only because of its elegant metallic exterior and subtle light-up display, but also through its uncompromising technology that features 8,000 brush rotations per minute for a deep clean. Even its charging methods are impressively different courtesy of its travel-friendly USB charging cable.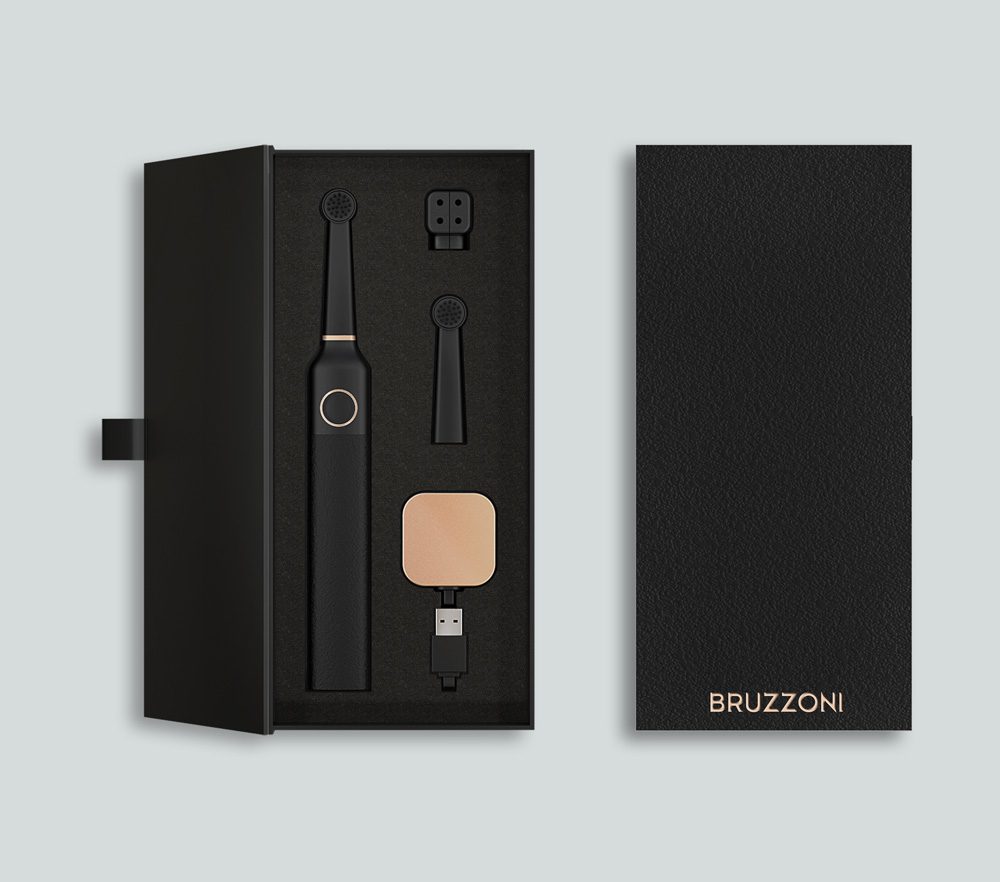 The brand's unusual nexus of Italian design crossed with Scandinavian sensibilities was the brainchild of Bruzzoni co-founder, Krister Mossberg. After living in Milan, Mossberg returned to Sweden inspired by the city's influx of inspiring design flowing in and out of the Italian design capital, particularly in regards to consumer products that are normally only given a cursory aesthetic pass. "After I had used and bought maybe five electric toothbrushes, five shavers, cleaned away hair dryers, flat irons and seen all these toothpaste tubes, I started to wonder… Why so ugly?" Krister explained. "Why so many wires, and why is everyone focusing on technology instead of just combining design and performance without showing all the functions?"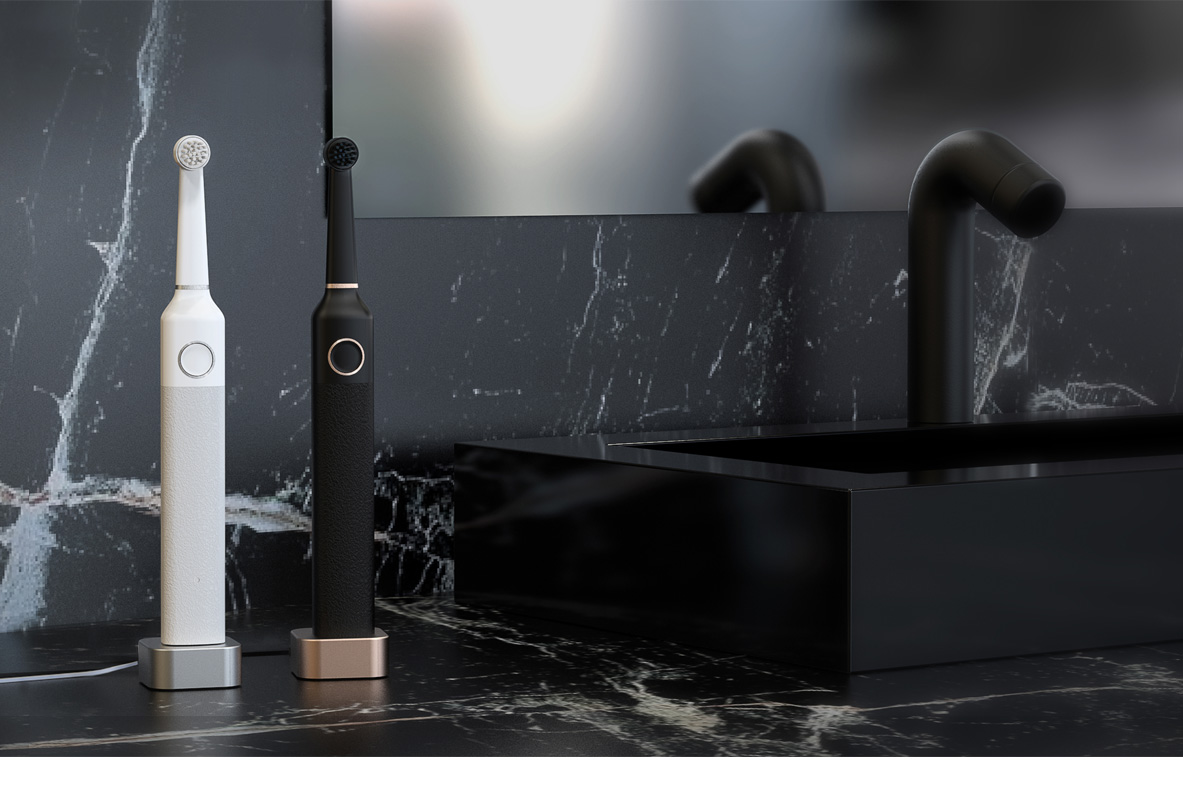 Bruzzoni's first collection – The Wall Street – was born out of Krister's early frustrations and it contains some of the brand's most popular pieces. The pared-back Electric toothbrush with metallic accents in rose gold and silver offer the perfect alternative to generations of bathroom accessories that have 'completely disregarded' aesthetics and interior design for so long. The special device features a rubber-coated handle that tapers into a slender neck, and it includes a single multicolour LED to indicate battery levels – which is a feature that even operates whether the toothbrush is on or off. Elsewhere, a single metal band encircles the top of the toothbrush handle and also highlights the device's sleek, understated power button. Welcome to the future.
Shop the latest Bruzzoni collection at OPUMO.