Originally developed in 1968 for the Swedish Defence Force, the Husqvarna 256 is a simple little dirt bike that comes with an accompanying pair of skis. Only 1,000 of them were ever produced, so when Johan Nordin of Stockholm-based 6/5/4 Motors managed to get his hands on one he made sure he made it extra special.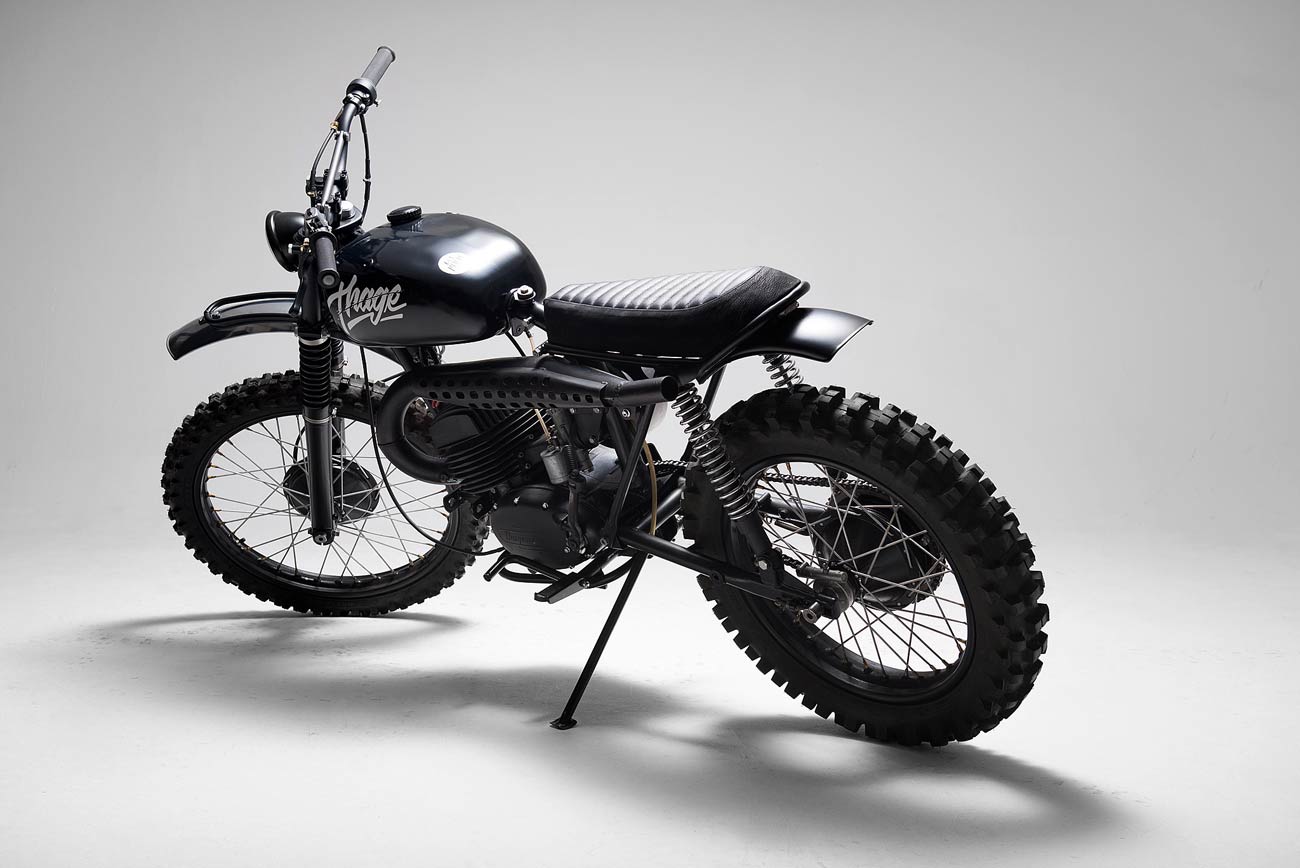 Named after Johan's father, who had a Husqvarna when he served in the military in the early 1970s, the bike leverages all the original details of the 256 with a host of modern design details. The first thing you'll notice is the fact that the former service bike has been given an all-black paint job that stretches from the tank to the engine and everywhere in between.
Beyond the aesthetic updates, the bike has been fitted with new shocks, brakes, MX bars, headlight, tail light and an exhaust alongside a more compact seat for added comfort. However, the bike is most notable for its pair of skis that sit off the sides when not pushed down, making it necessary to have a hand-level for shifting.
Take a closer look at the bike above and head to the 6/5/4 website for more information.
Image credits:
Outdoor - @coffeeandwheels
Studio - Johanneshelje.com