Master & Dynamic is known for its high-end, impeccably sounding headphones. Leica is known for its high-end, incredibly high-quality cameras. Now, the two are available together for the first time as part of the limited-edition Master & Dynamic 0.95 headphones.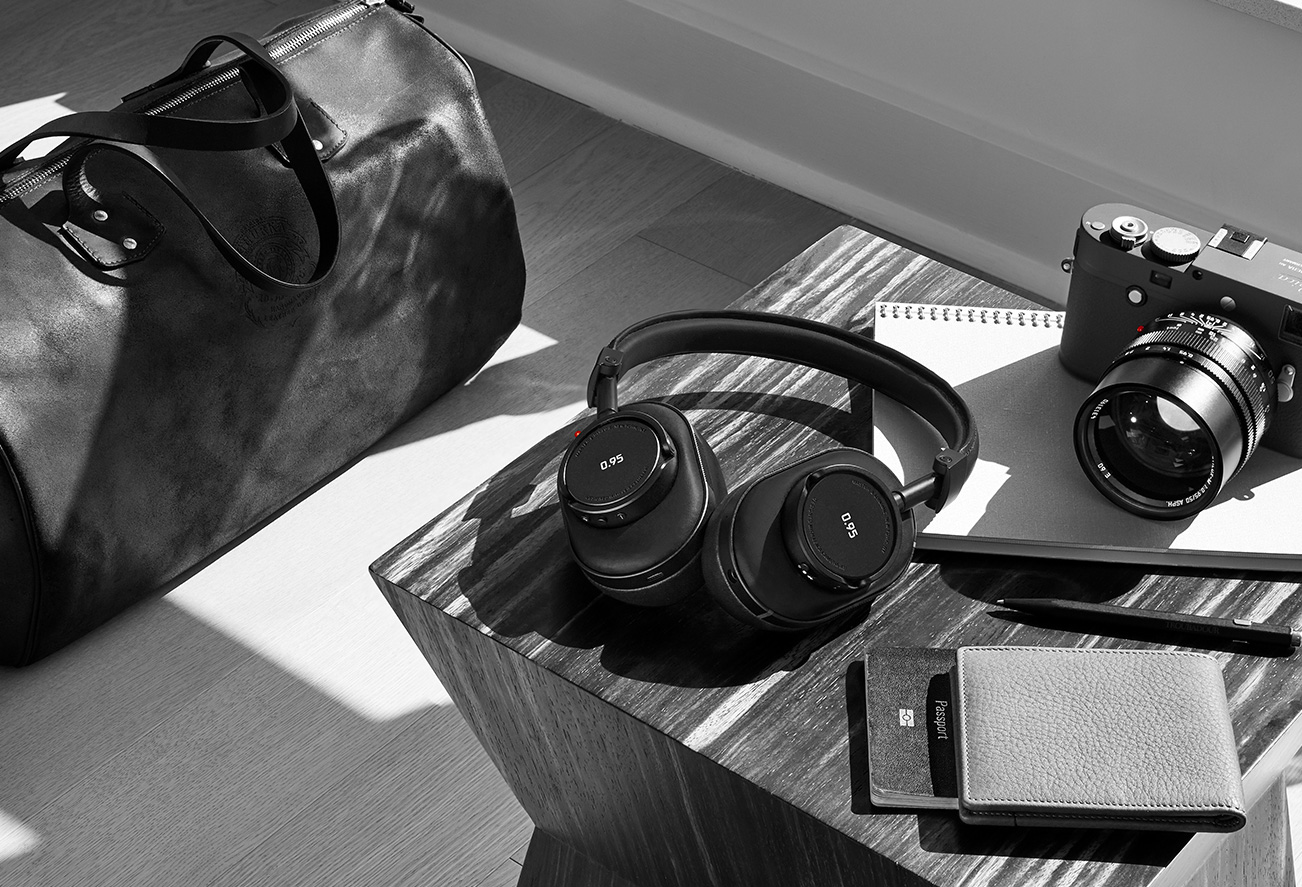 The 0.95 range takes inspiration from the iconic Leica Noctilux – M 50 mm f/0.95 ASPH lens and applies the all-black colour scheme and famed Leica red dot to Master & Dynamic's MW60, MH40 and ME05 headphones, alongside a matching black steel MP1000 headphone stand. What is more, the inside of the ear pads on the MW60 and the MH40 over-ear headphones are similarly shaded in Leica red. And along with the black-and-red colour scheme, the 0.95 collection also features ridges on the ear cups that are intended to echo the rides on the classic Leica lens.
The changes to the headphones are purely cosmetic – there's no retuning of the acoustics for Leica's specifications or design that you sometimes see on similar brand-collaborated headphones like this. That's not to say the collaboration is not a noteworthy one, though. Much like Leica's cameras, the black-and-red colourway remains an incredibly good-looking combination that suits the valuable materials, sophisticated design and detailed sound of Master & Dynamics designs. Which also means, that the Master & Dynamic 0.95 Series still offers the same great sounding, balanced pair of headphones as they always have been – just with a sprinkling of timeless Leica design.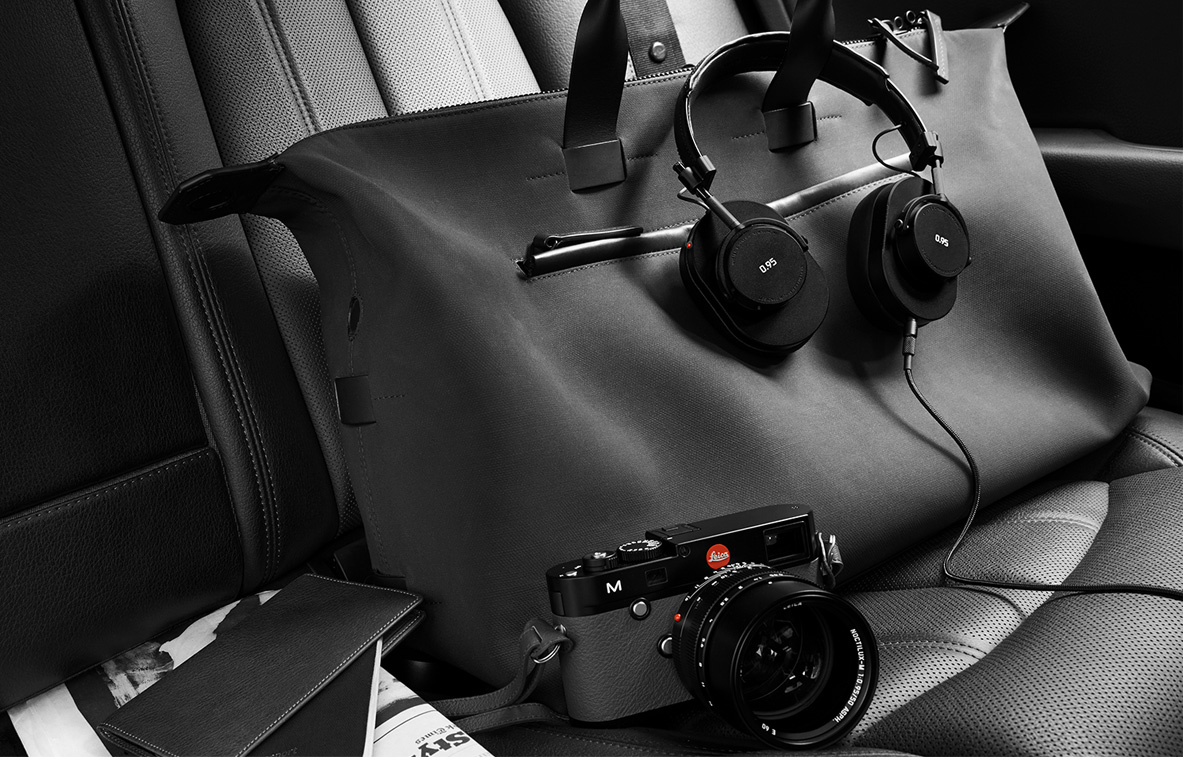 Shop and explore the entire Master & Dynamic x Leica headphone collaboration at OPUMO.