Great sound and great design haven't always gone hand in hand. Remember those colossal speakers of the 1980s? We'd rather not.
At Bang and Olufsen they've long wrestled with the sound/sound design dilemma, and over the years these professional iconoclasts have come up with an array of startling solutions. Forget the Apple Watch; B&O practically invented fashionable tech.
Now these Danish geniuses have released what may be their masterpiece: the BeoPlay A9. Handmade to resemble the finest Scandinavian furniture, the A9 will hold its own alongside your Eames chair and Le Corbusier lounger.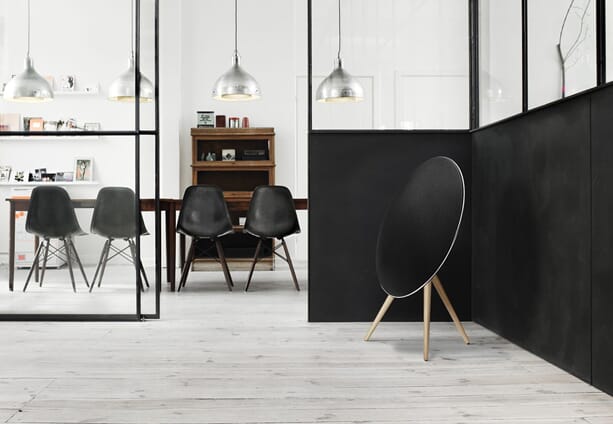 Standing on your choice of beech, oak or teak legs this elegant white disc is covered with a hand-made white cover. Select grey, black, brown, green or red to suit interior and mood.
Oh, and the A9 hangs on a wall if you'd prefer. And, yes, we agree it looks like an extra from '2001, A Space Odyssey'.
The space age sculptural looks, though, are just the start. They conceal innards that allow for wireless connectivity using Apple's Airplay or DLNA for Android. With Spotify Connect built in, the A9 is most certainly the place where beauty meets technology.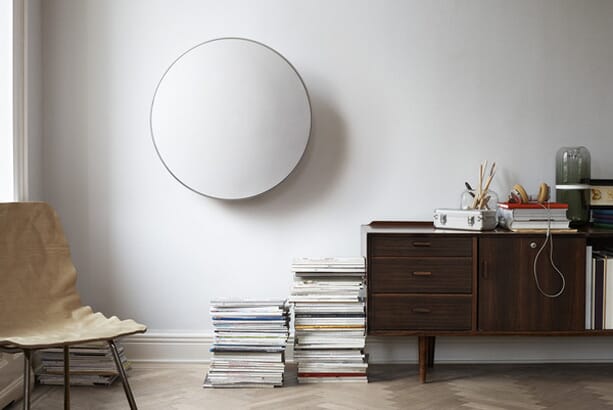 The sound, as you'd expect, is both powerful and deep. Swipe your hand across a hidden sensor to control the volume (no vulgar switches here), and the room fills courtesy an eight inch sub-woofer, two three inch mid-range drivers and two 3/4 inch tweeters. Total output is a massive 480W.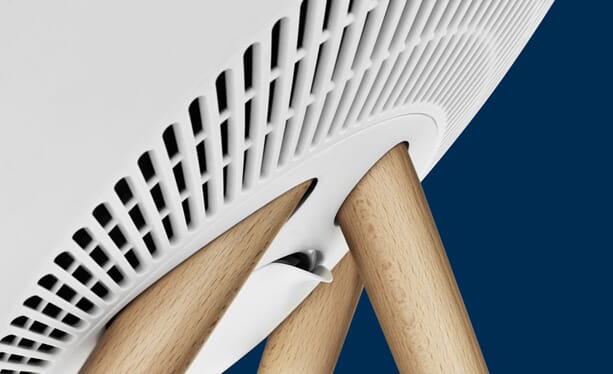 B&O have always gone their own unique way, and this time we believe the destination is a future classic.
Shop all audio at OPUMO.