At OPUMO we like to get you acquainted with all of the brands we stock, because we think you should know who makes your clothes – they mean more that way. So, in that vein, we're here to bring you a quick introduction to NO LABEL - the Dutch-based brand who focus on high-quality, highly sustainable basics for every man's wardrobe. Michael van den Broek, the founder of the Amsterdam brand, has a long history in the world of clothing, and it shows in NO LABEL's collections. So, keep reading and get to know the brand that should be lining your wardrobe in 2020.
The NO LABEL Story
No Label was founded in October 2013, but since the very beginning, the clothing that has come from this Amsterdam brand has had a maturity to it rarely seen in the nascent stages of manufacturing. This is down to the 20 years of experience held by founder Michael van den Broek in sourcing and manufacturing for the biggest brands in the world. He knows all the right factories and all of the wrong factories, giving NO LABEL a head start. NO LABEL is the perfect addition for any wardrobe for that very reason. Focused on providing great quality basics - such as, shirts, sweaters, sneakers and even suits at fair prices - whether you're looking to start a new wardrobe or simply fill out and existing one, NO LABEL is the one for you.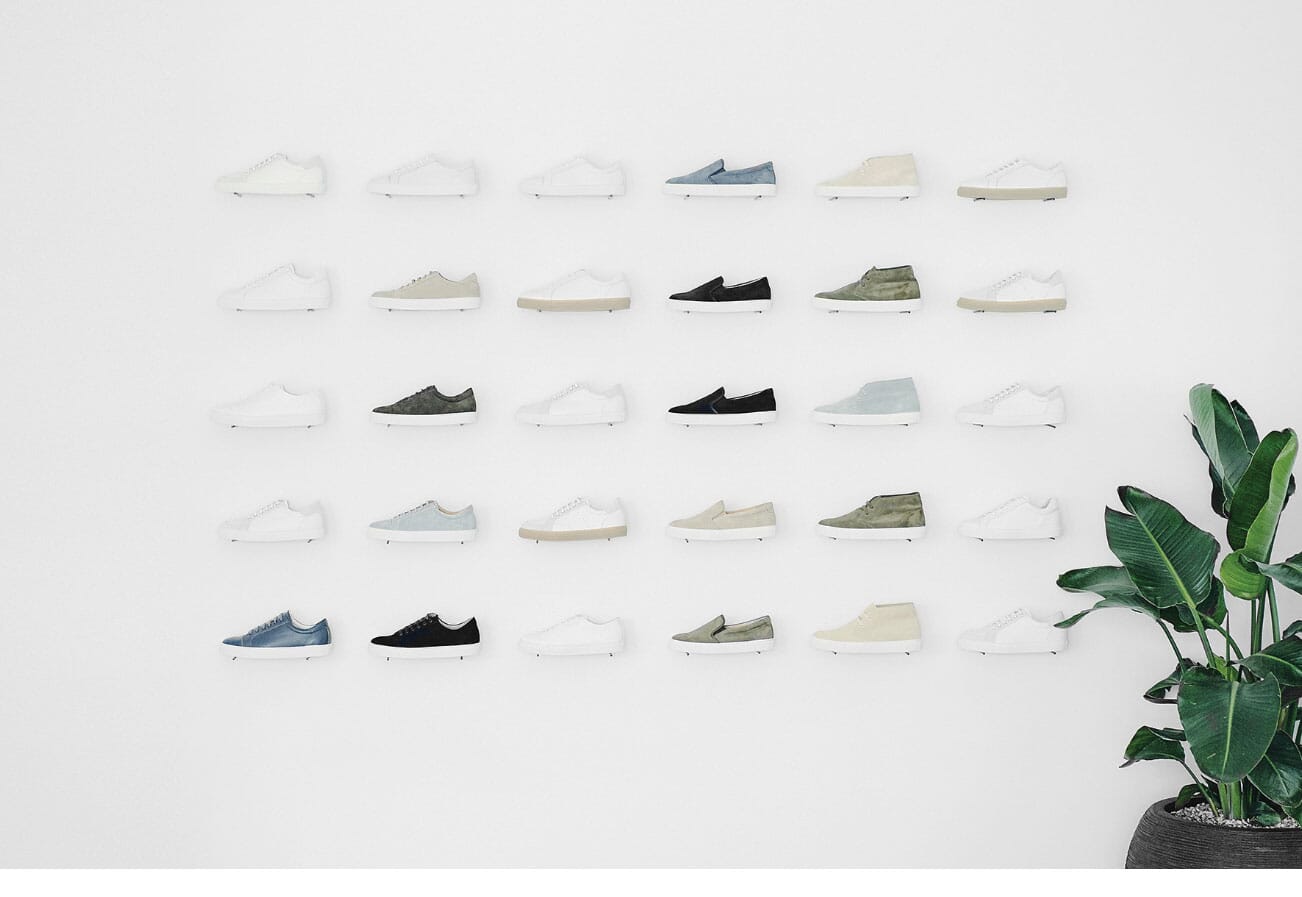 The NO LABEL Mission
To challenge the status quo. NO LABEL aim to keep supplying the highest quality in basics, even though everything in fashion at the moment is telling them that this isn't how fashion works. NO LABEL believe that their customers can tell the difference every day, that's why they're trying to challenge the established order.
In the pursuit of perfection, NO LABEL want to create a perfectly basic collection of essentials with a twist: a fair price. By buying straight from the source, NO LABEL can cut their prices to give you exactly what you pay for, in the saying's most positive sense. Instead of compromising on quality, the brand compromise on margin, but the margin on their end.
The 5 NO LABEL Basics Every Wardrobe Needs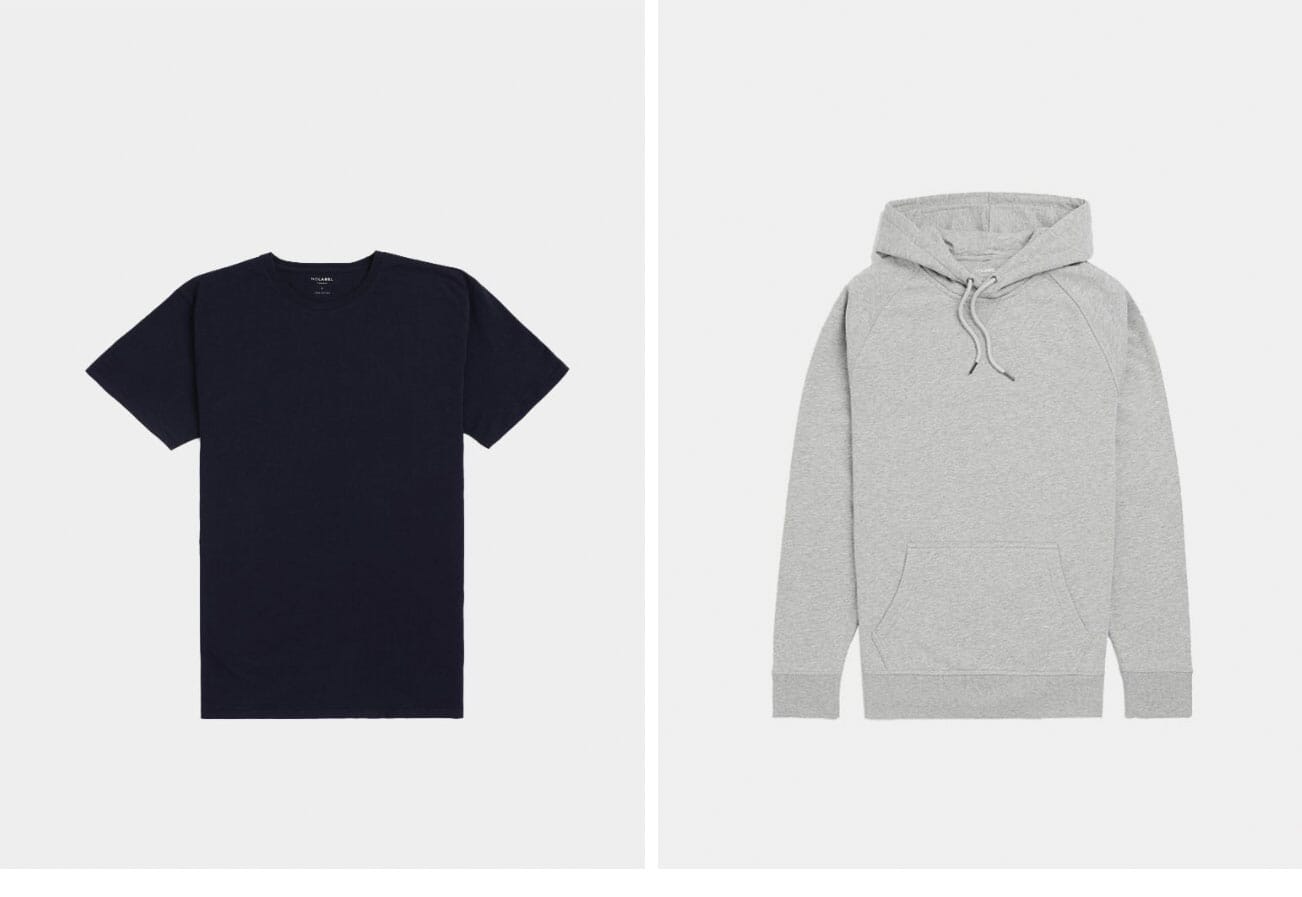 The super soft cotton of the Ichiban hoodie means that you'll never get out of this piece. Once again, the simplicity of the design makes the hoodie perfect for relaxing at home or layering underneath a wooden overcoat for an athletic edge.
Nobody has too many plain t-shirts, especially when they're this clean and this price. 100% cotton, with high quality neck detailing, this t-shirt will be around for a long time, especially since at this price, you won't be buying any other t-shirt again.
Resilience is at the forefront of the trench coat's design. Intended to keep the wearer warm and dry in the most stereotypical trench conditions, the coat was designed as a waterproof alternatives to the woollen coats worn pre-WWI. Well, NO LABEL has turned that heritage into a highly contemporary modern day trench. But don't let the clean design fool you, this Badger Trench Coat is a masterpiece in modern tailoring where every seam and detail is incredibly well-looked after.
This NO LABEL shirt is an exceptionally versatile addition to any wardrobe. For those days when you wake up and you don't know what's in store, choose Mats. This will have your back no matter what your day holds. Smart, casual, it's not white, but it's close enough to pass. Sport this shirt underneath a navy blue knitted jumper – you can't lose.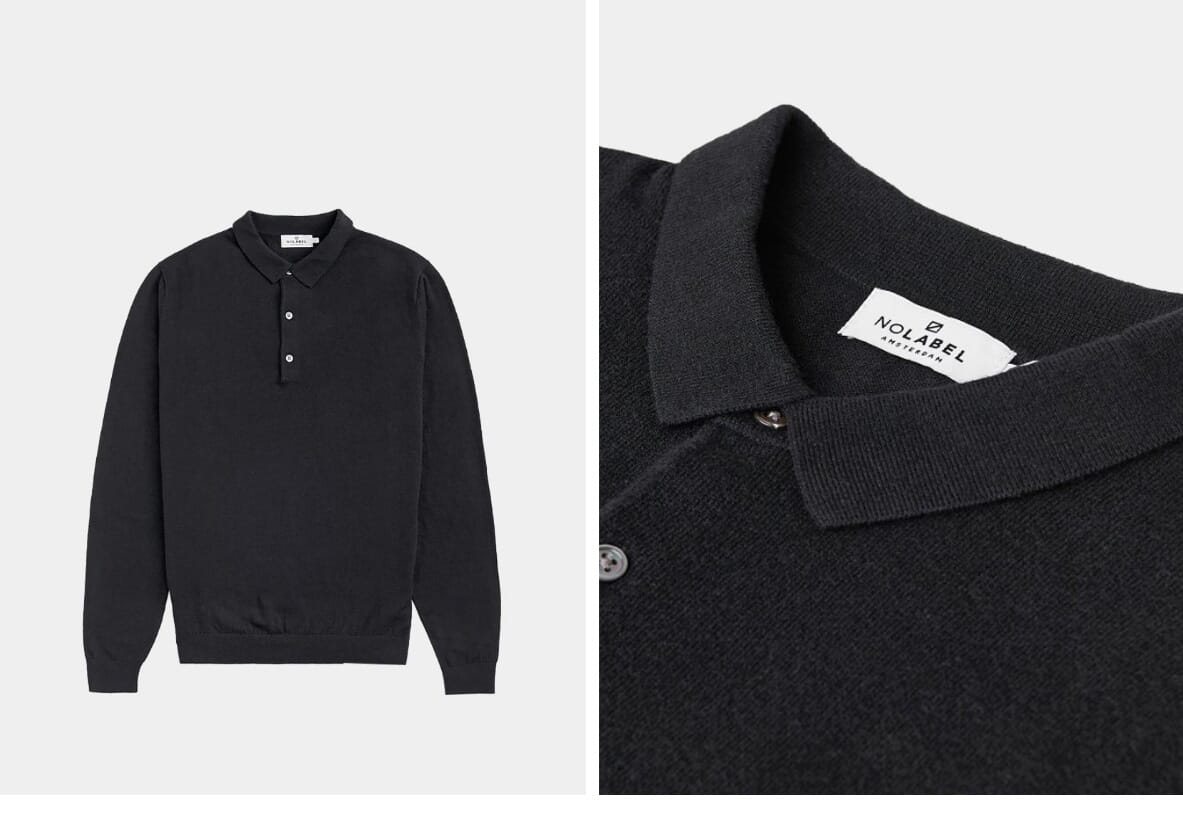 This new member of the NO LABEL collection is a perfect combination of comfort and style. What makes the polo shirt such a versatile piece, and the reason why so many of us pick one up each and every year, is how it easily transcends classification. Yes, it still maintains the fundamental sporting design elements - a soft collar and half-button placket - but by adopting a fine knit construction, like this NO LABEL staple, it also looks incredible sleek and elegant. Easy to dress up or down as you see fit.
Shop and explore the latest NO LABEL clothing collection at OPUMO.