A lot of things are forgotten in today's world. Putting the bins out on a Friday morning, packing your shin pads for five-a-side on a Wednesday, your work responsibilities throughout the weekend. Its okay to forget things. We all do it. Even a recent study showed that adults forget three things a day. But, there is a simple solution to overcoming your forgetfulness, though. Just start by writing a few things down in a brand new notebook.
Granted, that was a long-winded shoe-in to invite you into the world of Notem Studio but it was an essential one as it just goes to show how important it is to write things down. Even today, for great writers, thinkers, entrepreneurs, artists and the dedicated family member who does the big shop, the notebook and a simple writing instrument remain the tools of their trade.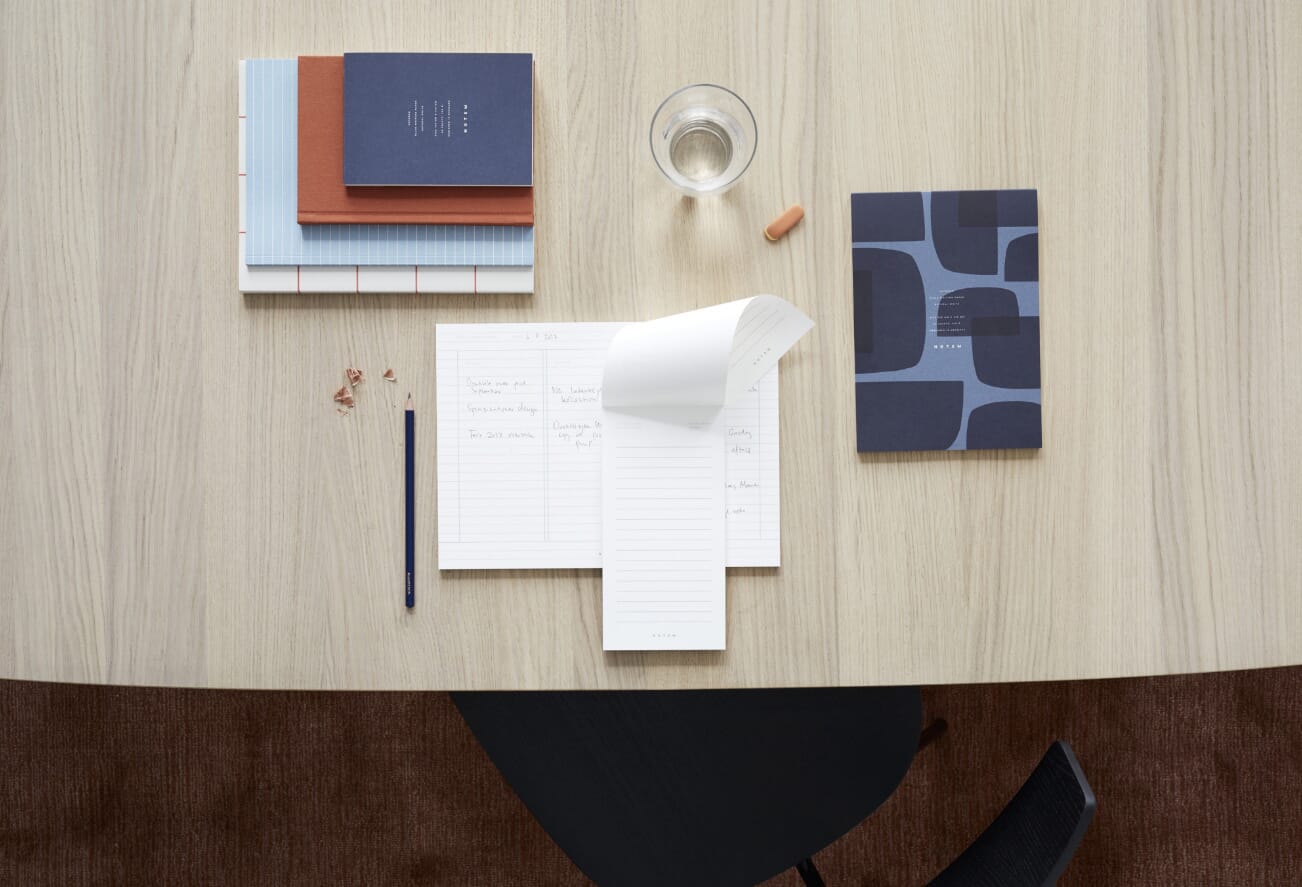 It's something that Copenhagen-based Notem Studio know all too well as all their work takes inspiration from human nature; by the way we keep track of things, by our sense of time and our memory. Most recently, they've extended that vision and made it their mission to make paper a new value once again to your daily habits and your everyday tasks.
Notem Studio's new range of notepads all feature their own colourful design and writing pages that can be easily torn off without altering the shape of the book itself. It makes sure that every notebook can go the distance and keep up to date with all your daily jottings and inspirations.
The Sienna is the best notebook for the office because it comes in a nicely subdued pastel colour palette to add a little bit of personality to your desk space – but not too much, of course. The journal has an overview of the week, for taking notes, for chores, and for scribbles and ideas. It also includes a week-in week-out guide and separate columns and boxes to note what you want to do and what you absolutely must not forget.
No thrills, just pages and pages of good-quality paper. Ideal for writers as it just has lines and margins. Loads of lines and margins to get all those sentences squeezed on to.
The best notebook for bullet journaling is undisputedly the Atelier CPH x Notem Studio Uma Notebook. It's the best because the open notebook presents a blank left page, with a lined right-hand side, leaving space for sketches, mindmaps, notes and doodles in between. The notebook is also sown along the back so that, when open, the notebook presents a perfectly flat surface, with a seamless transition between left and right.
This monthly planner book is an oversized planner, designed for a monthly overview. It's the best notebook for students as the monthly planners help track essay deadlines, socials sports fixtures – the lot.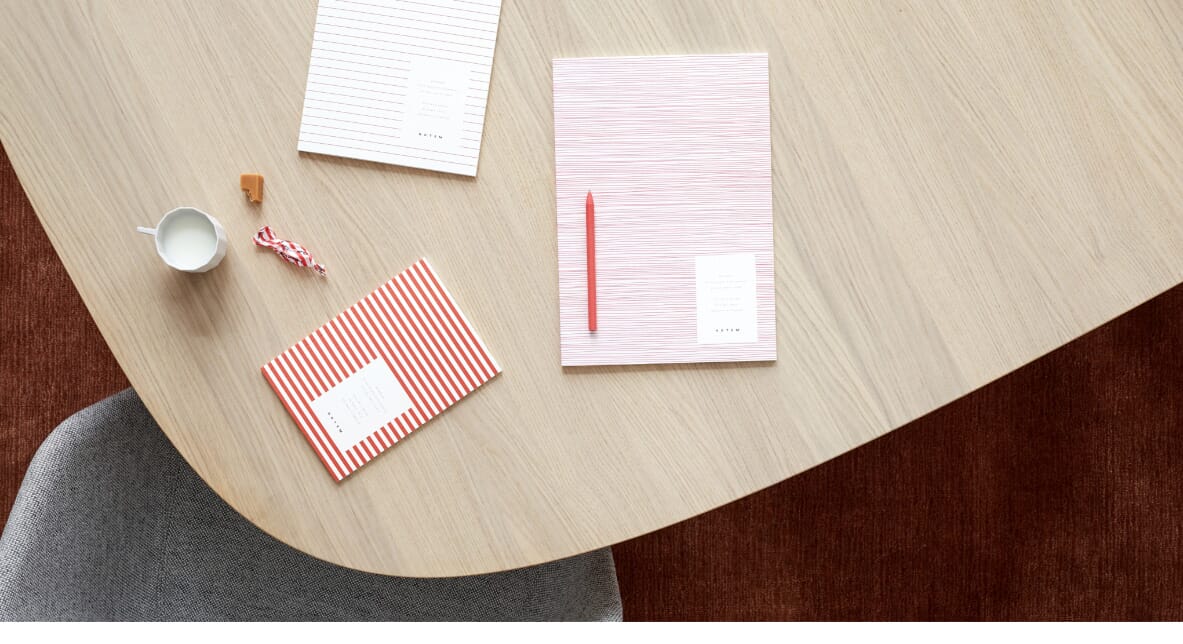 Shop and explore the entire Atelier CPH x Notem Studio collection at OPUMO.