The Öcher House is a Spanish hideaway so cunningly concealed by its architecture that you'd be hard-pressed to realise what lies within when you drive past.
From the road, all you'll see is a length of the vertically timbered wall with an overhanging flat roof. A formidable slab of concrete, the key to this design, completes what might seem like a forbidding picture.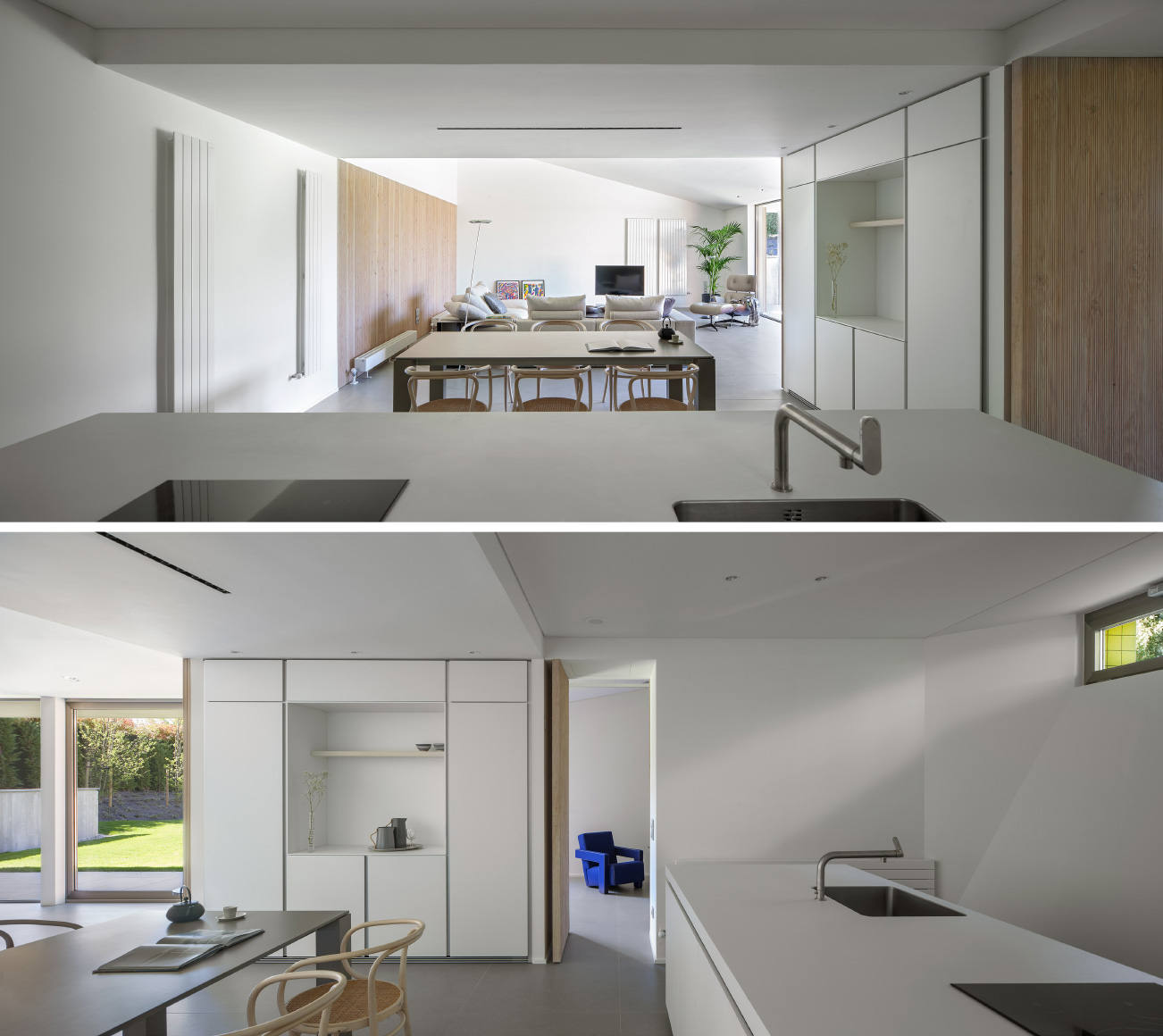 Walk in through the concealed front door however and the contrast could not be greater. The Öcher House boasts simple, contemporary interior spaces, welcoming in views of an unexpected garden into every room. White walls, pale floor tiles and rich Danish wood predominate.
The concept of the Öcher House is dictated by its unpromising setting, on a slope surrounded by neighbouring houses.
Pamplona-based architects MLMR decided to regard this as an advantage. The main accommodation of the Öcher House is an L-shaped structure which hugs a large south and east facing garden. That concrete wall plays its part in providing privacy while - crucially - also acting as a retaining wall against the slope.
The timber that you've seen from the road conceals a garage and utility areas. It's oiled Iroko, chosen to get better with age. Iroko provides the facing to all the exterior walls, punctuated by floor to ceiling sliding windows which each give on to the landscaped garden.
The building is typical of the work of MLMR Architecture Consultancy, which specialises in high-end domestic design. The firm regularly works with leading industrial designers, which is reflected in the no-frills approach to this delightful home.
The Öcher House is evidence that from unpromising beginnings - in this case, an indifferent site - true excellence can result.