The old adage – '-it pays to look back in order to go forward – is, at times, a useful piece of advice to abide by. So instead of seeking out one of this week's new architectural wonders we thought it would be best to introduce to one of our all-time architectural favourites; the Ubatuba House by SPBR Arquitetos.
Completed in 2009, the multi-layered concrete monolith pays homage to the typology of a typical seaside home in Sao Paolo's Tenorio Beach; by appearing simple and singular yet, exceptional in its expression.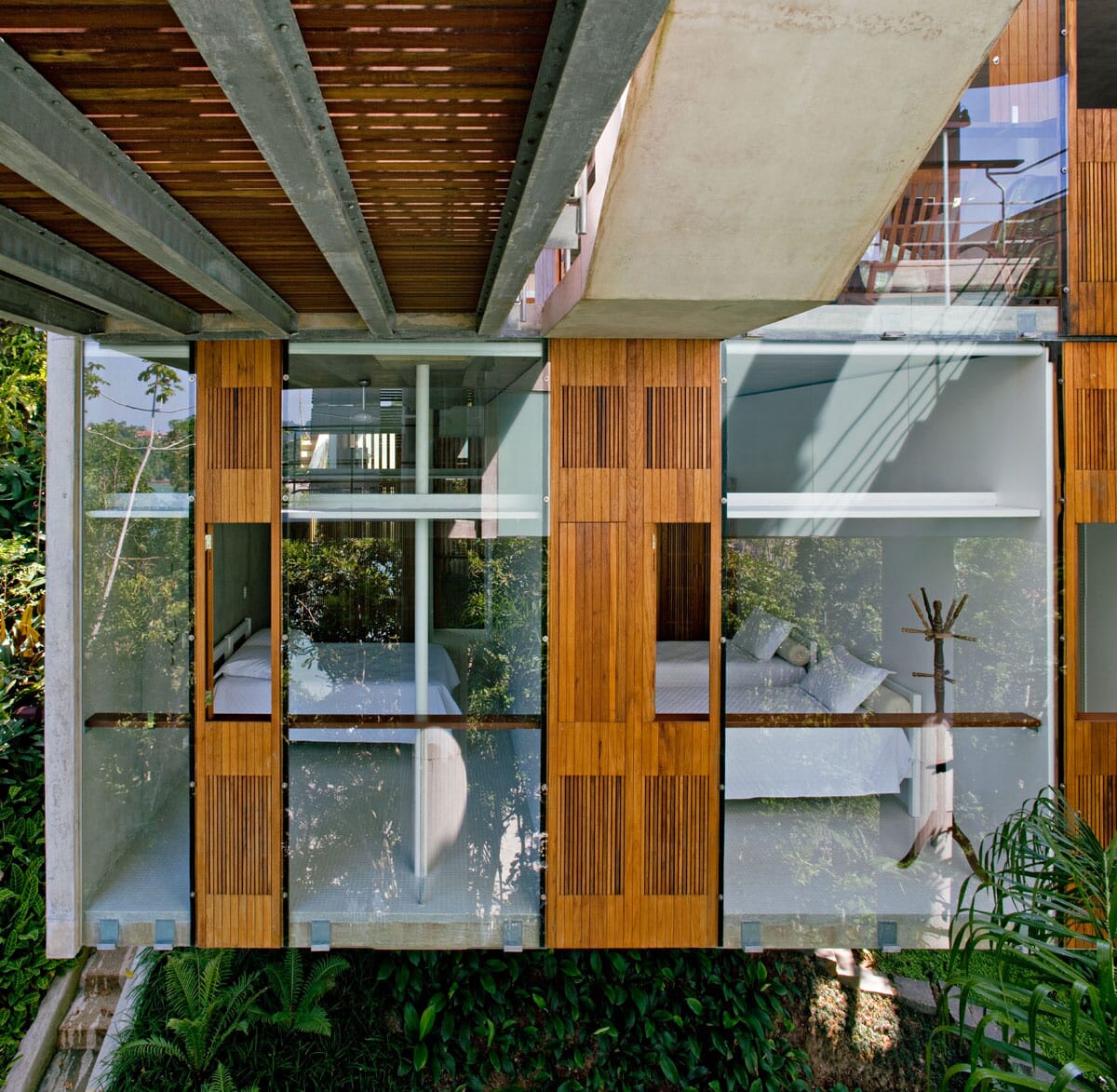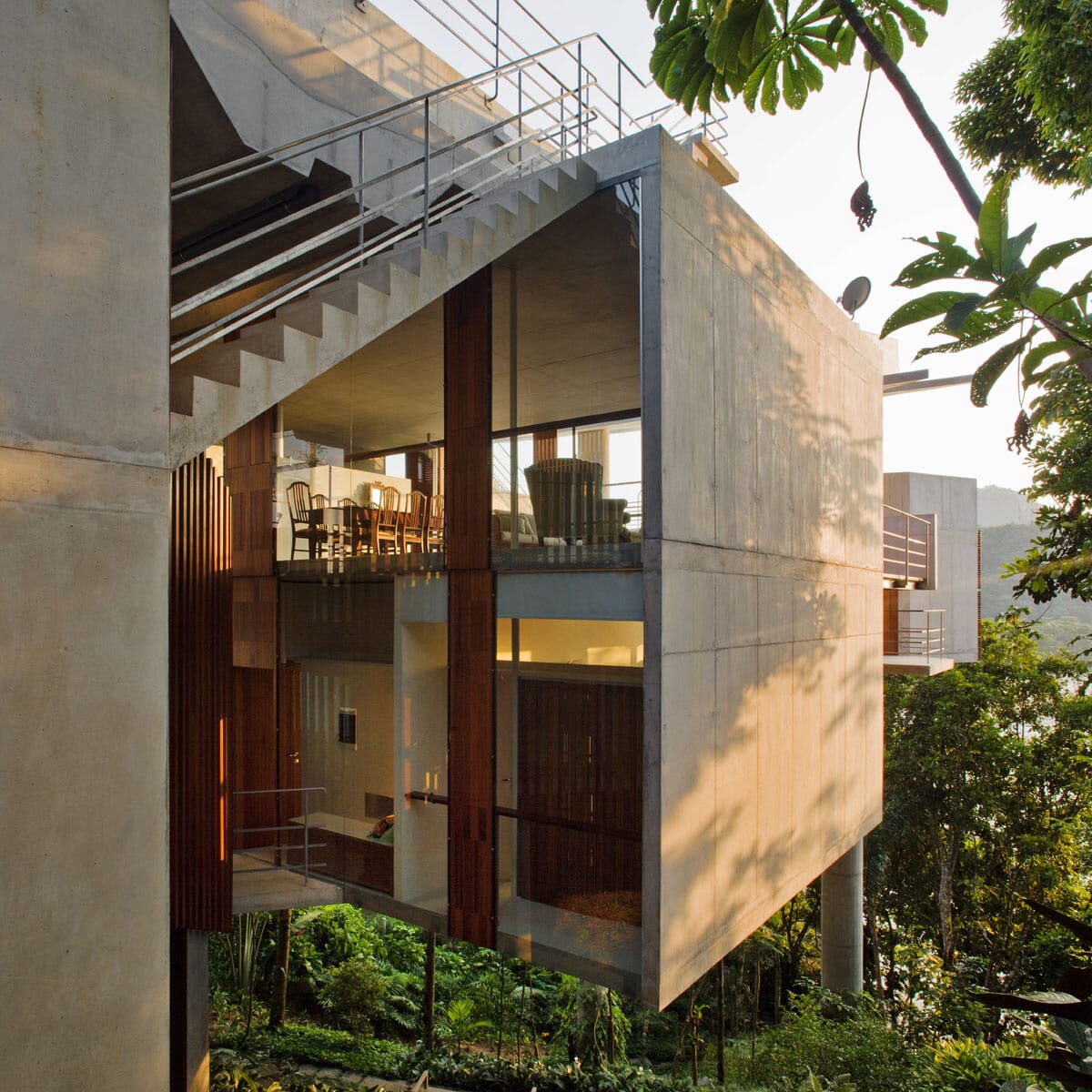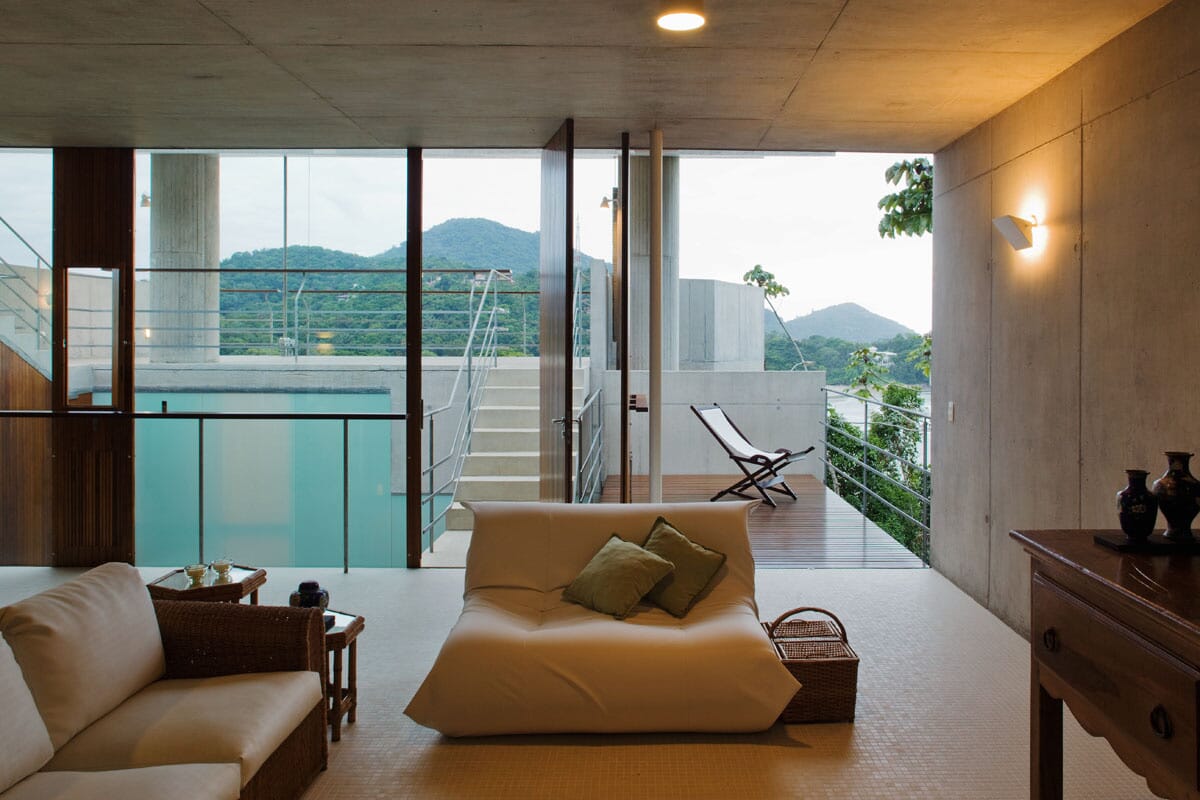 Ubatuba is one of the most important coastal cities in the state of Sao Paolo, and the imposing structure is set upon a hillside to overlook the Brazilian coastline. The hard steep hill allows the home to be protected by the dense forestry, with the green canopy acting as 'inconspicuous' inspiration to the project.
To juxtapose the natural scenery, the house is constructed from reinforced concrete including the three columns that support the entire house. Internally, the main access to the house is made 'upside down'. The terrace mezzanine is at the same level of the street – with a bridge connecting the street to the main entrance of the house to offer unique views across the sea. The bedrooms are also displayed in two separate blocks. The main residence placed in the east of the property to be closer to the sea and is protected by a movable wooden louver that continuously re-shapes the interior of the property.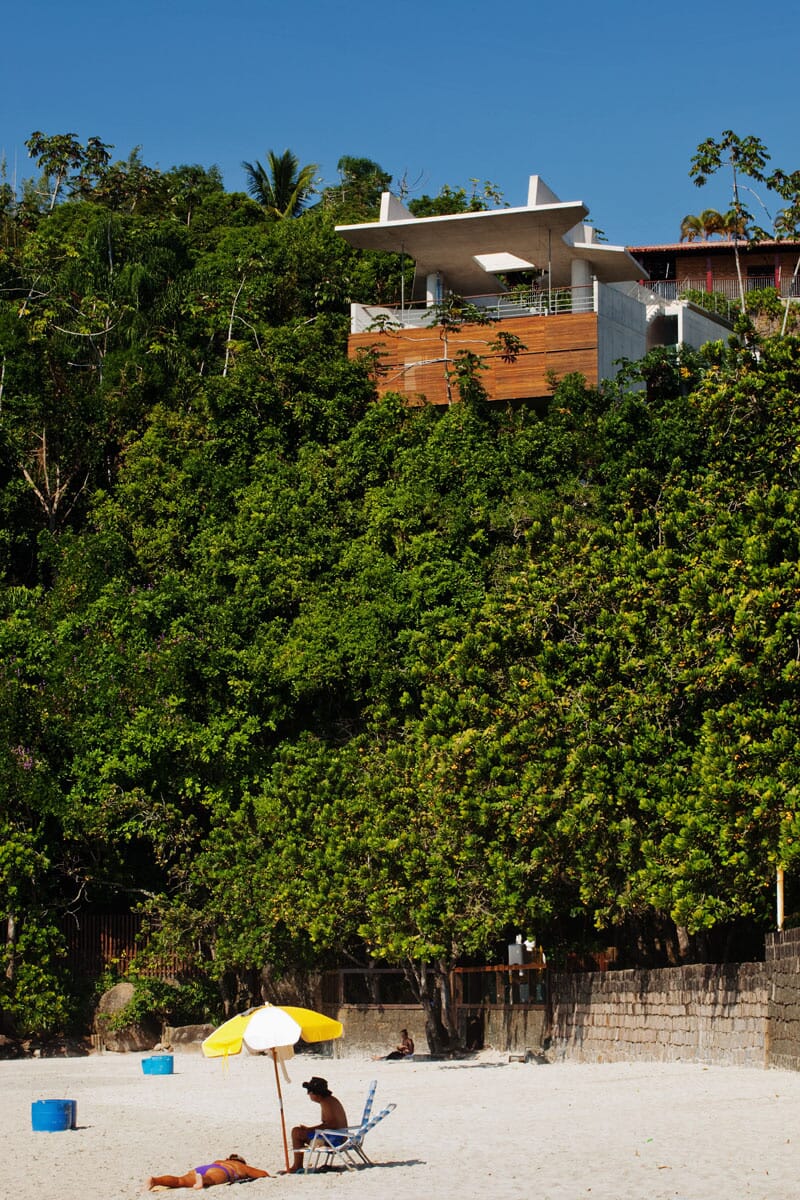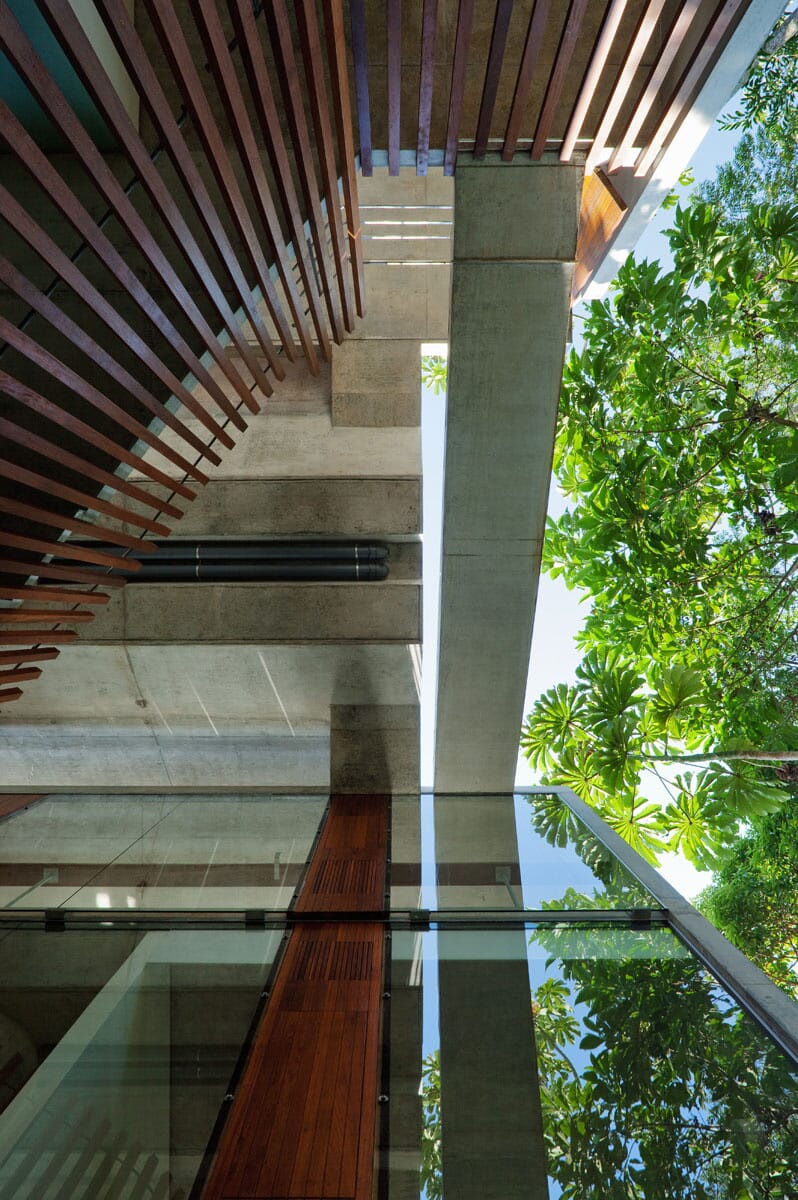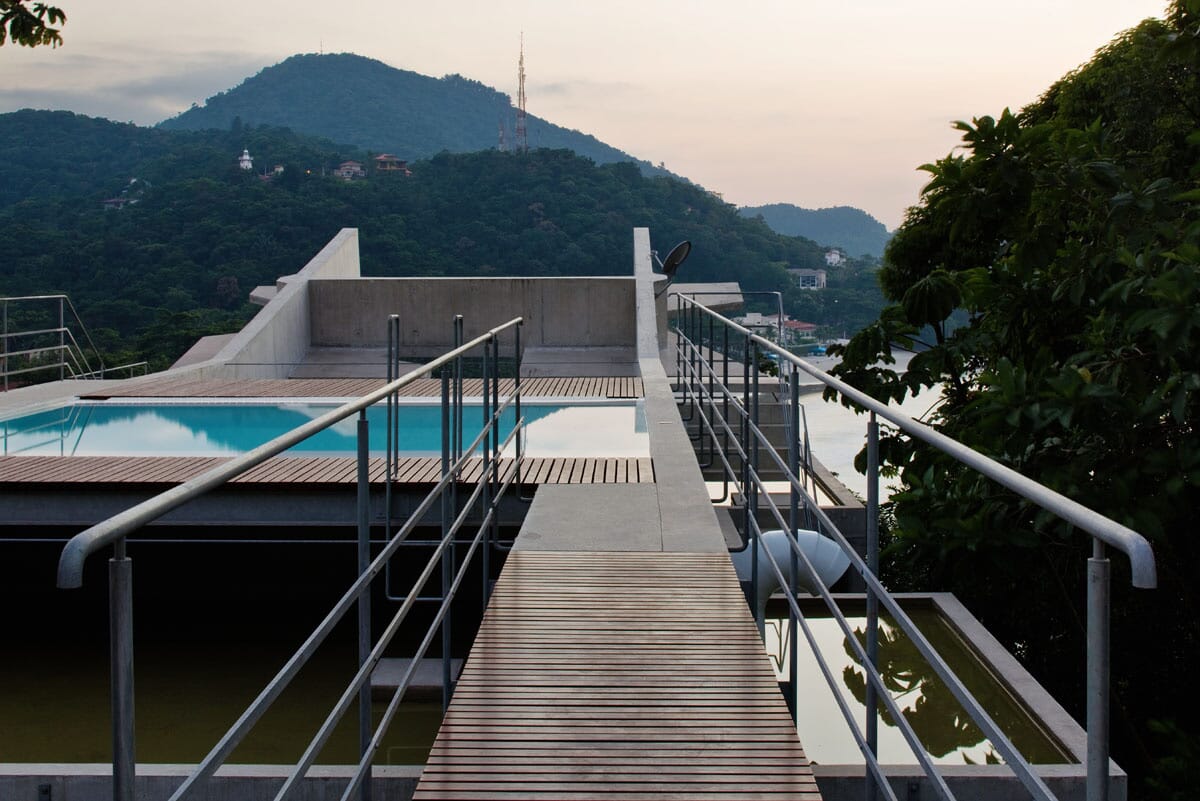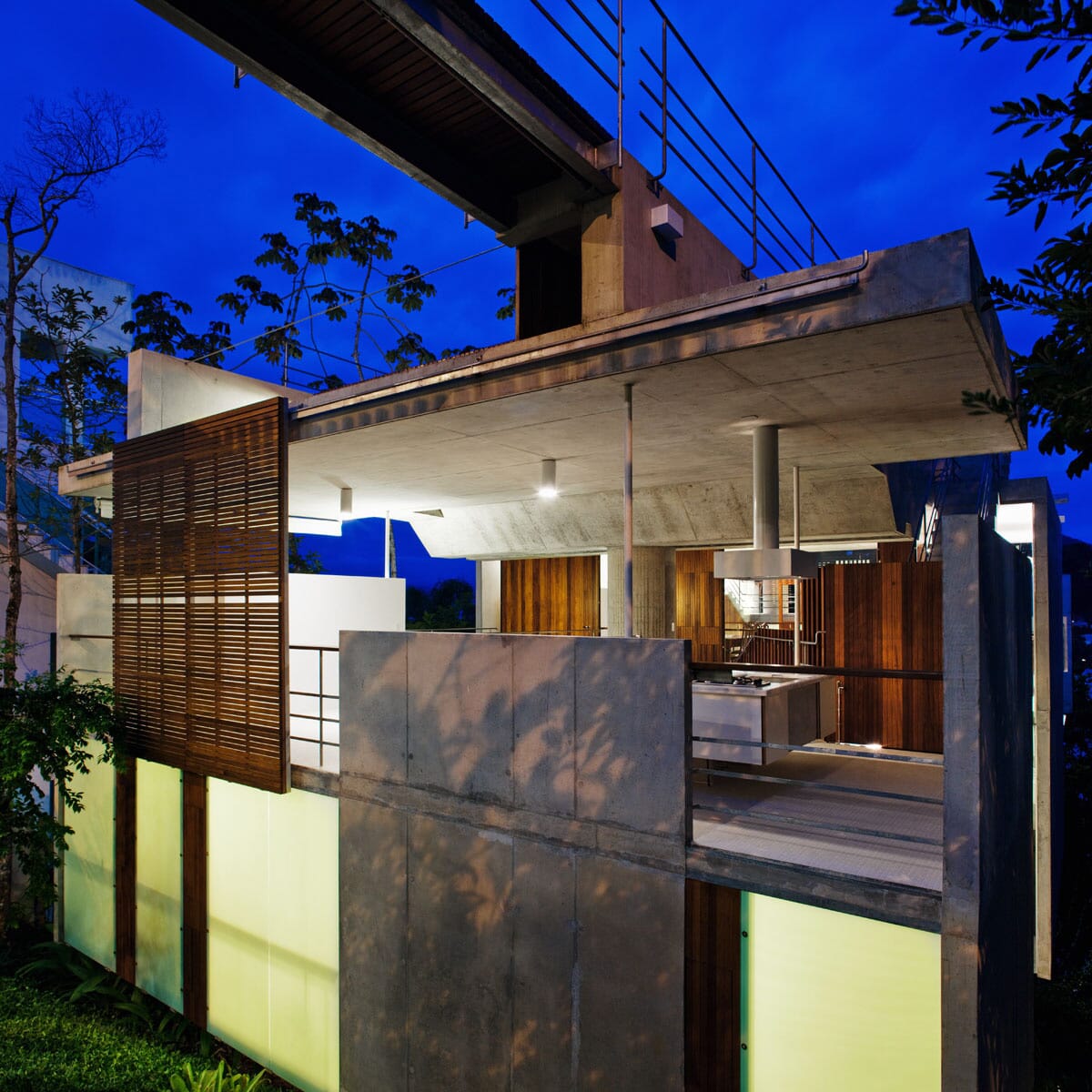 Beyond preserving a natural landscape, the hanging house actually floats among the trees, surrounded by a landscape that looks out over sea. In simple terms, the house is so succinct with nature that it breaths, smells, hears and sees everything across the coastline.
Images by Nelson Kon.
If you're a fan of a coastal retreat, be sure to check out D House by Panorama Arquitectos.