Nestled in the heart of the San Juan Island rock, the Pierre House from Olson Kundig stands at the forefront of modern architecture.
Constructed of smooth concrete slabs and set deep in to the rock face, from certain angles, the house—with its rough materials, encompassing stone, green roof, and surrounding foliage—almost disappears into nature.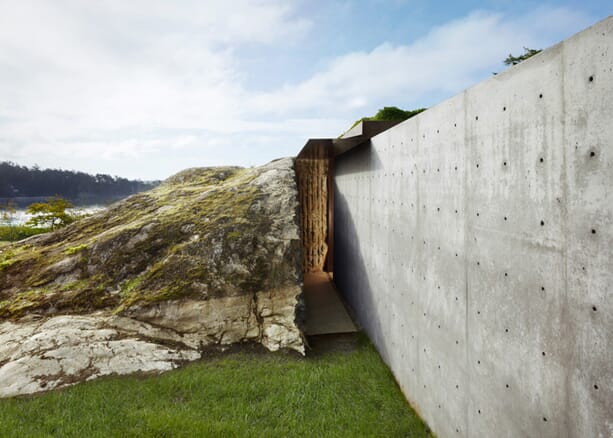 Through setting the house deep into the site, portions of the rock were excavated and latterly reused as crushed aggregate in all the stonework, to create an astute reminder of the building process, and how it has been reformed in to an awe-inspiring structure.
The house largely resides on one main level, including an open-plan kitchen, dining, and living space, with the exception of a separate guest suite that is located on a different level, adjacent to the main living quarters.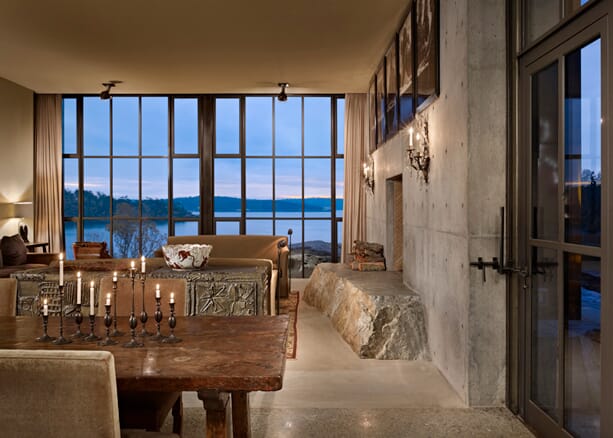 The key feature in the Pierre House is a wood-clad storage box that offers a stunning transition from outside to in, with an imposing pivoting steel and glass door providing access to a terrace that opens up the house to take on the spectacular, all-encompassing views of the San Juan Rock, North West of Washington, US.
Olson Kundig's supremacy of creating bespoke and truly inspiring architectural structures is exemplified throughout the house interior, with the rock protruding in to all living space to contrast against the luxurious wooden textures of the interior furnishings.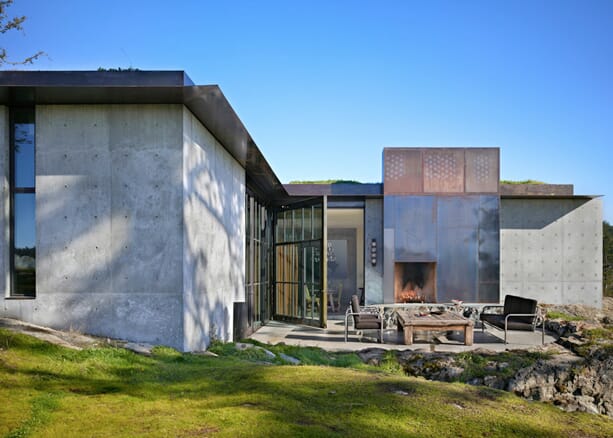 All interior and exterior fireplaces are carved out of existing stone, for a contemporary, practical use of the naturally beautiful resource that engulfs the house. The master bedroom en-suite lays claim to the most ingenious element of the home, as water cascades through three polished pools, to provide water to the naturally carved sinks, accentuating the perfect balance of rural styling and modern appeal.
Experience how nature feels courtesy of the pioneering innovation of Olson Kundig.