We believe in balance. Whether that's in terms of design or life itself, we should aim to find a golden mean between values. Everybody knows about spring cleaning, a time of refreshment where we rid our homes of the unnecessary clutter we've accrued over the year. Well, in order to find a balance to the spring clean, we've been considering an autumn refill. As we retreat back indoors after a summer of activity, we think it's time to upgrade interiors with new, exciting pieces. We're looking to The Poster Club as a starting point; The Poster Club is a Copenhagen-based studio loved for its uniquely curated selection of prints from upcoming and established artists.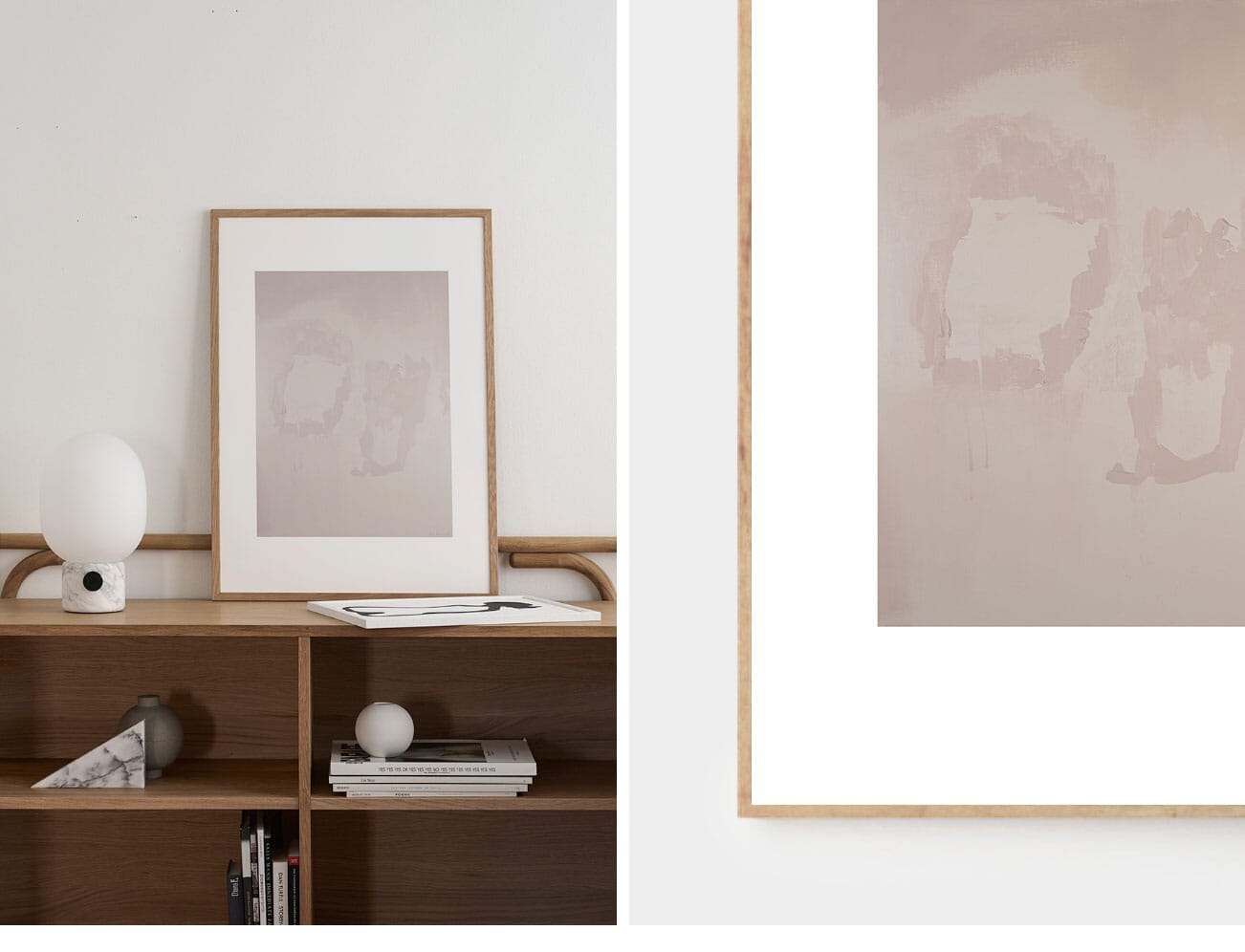 Maria Leinonen's soothing baby pink image is printed on 265g high quality paper and depicts a wall with two similar marks. The Swedish artist's work takes the form of large canvases that feature few details in order to focus more closely on texture. Match this subtle print with a throw or cushions for maximum effect.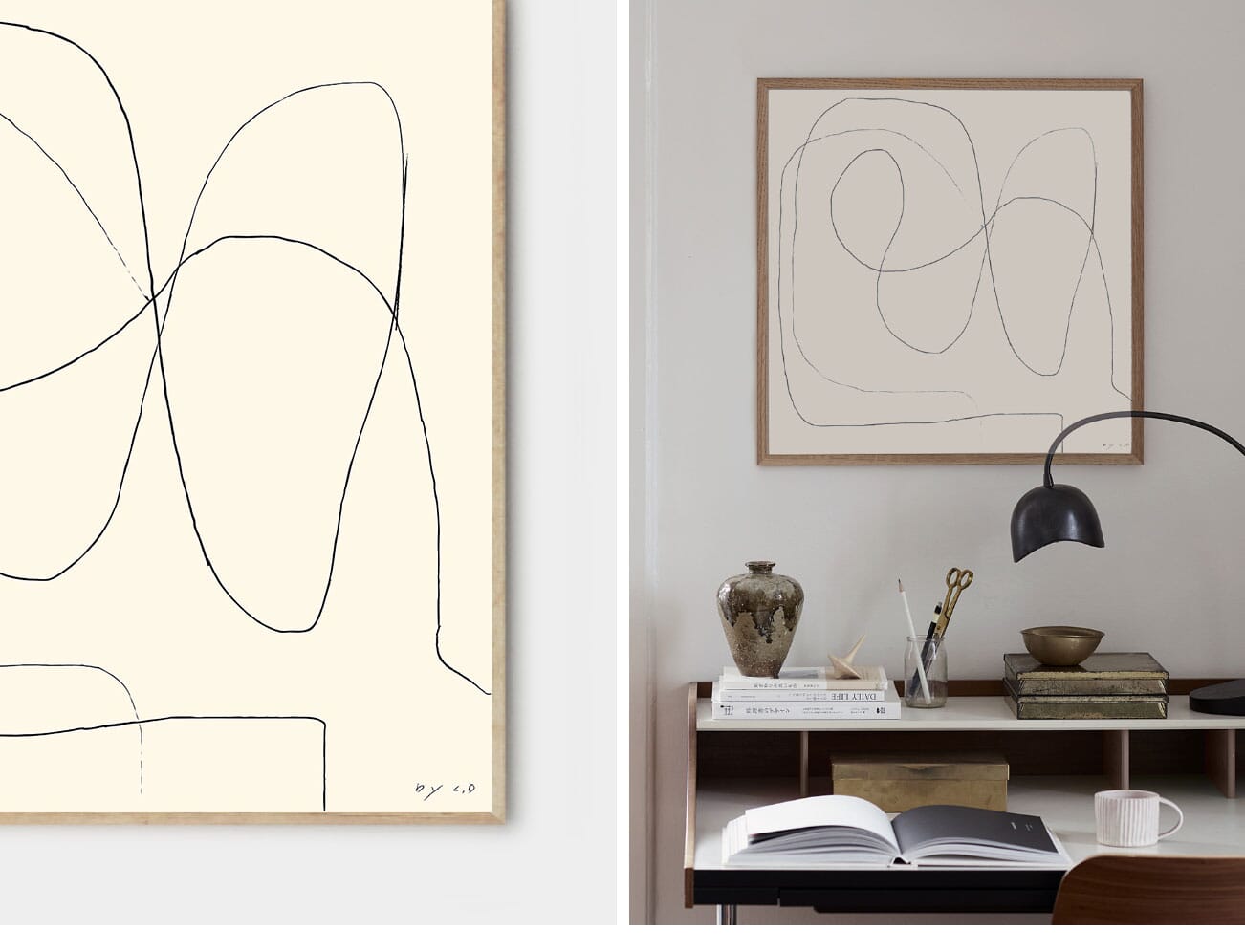 Inspired by architecture, geometry and nordic colours, Bycdesign's Figure 01 Print is a playful use of space and colour. The abstract form begins and ends in the bottom right-hand corner of the paper, taking a swirling journey in between start and end points. This pared-back design is a great way to add a point of interest to an empty wall without taking attention away from highlight pieces.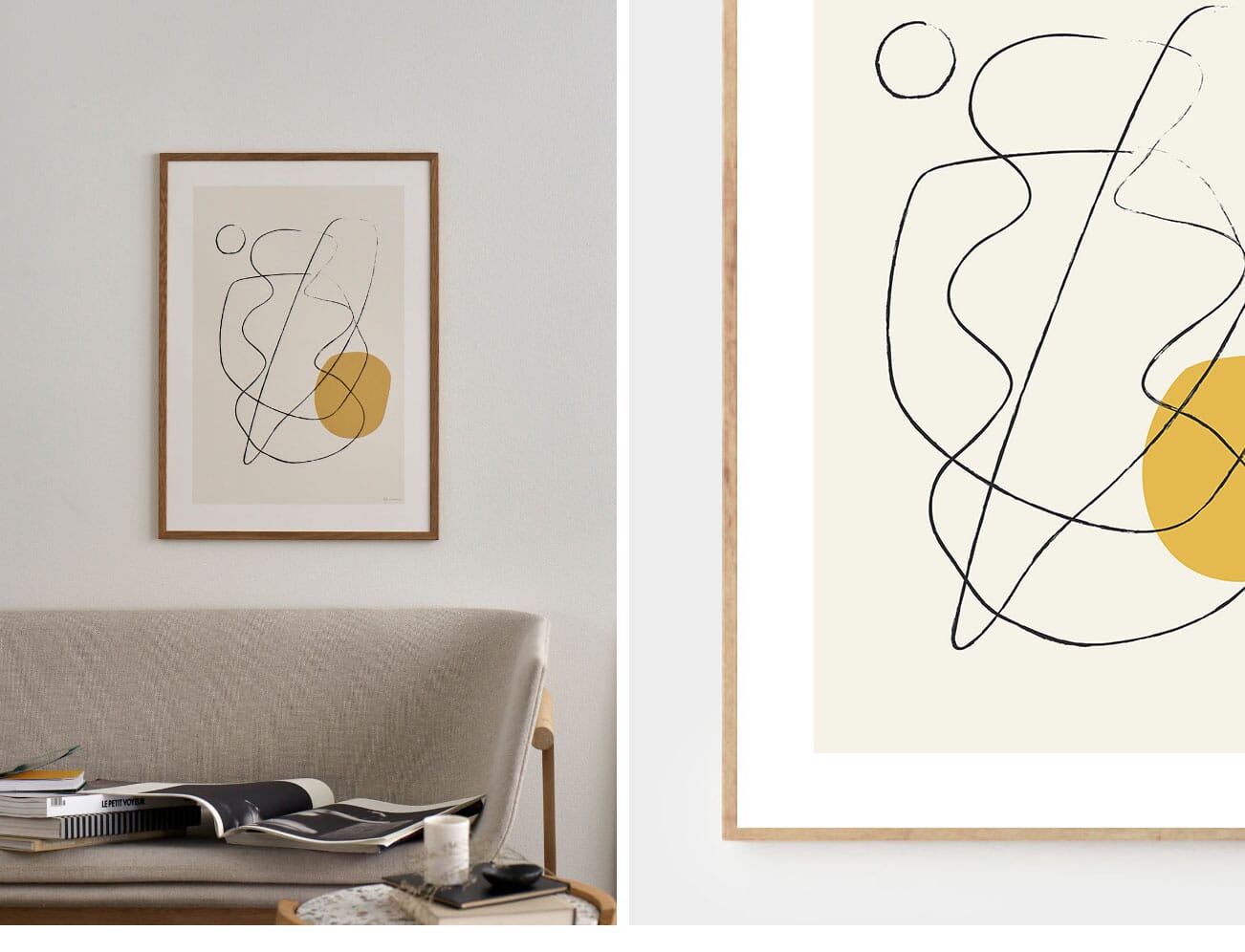 By Garmi prints are distinguished by the effortless use of a range of media, from watercolour to graphite and markers, from geometric forms to floral illustrations. NG 03 features contrasting shapes overlapping each other in an abstract still life. A stand-out yellow circle ensures that this piece won't go unnoticed.
Gestural use of line, colour and texture are central to Sheryn Bullis' work. Each simple piece has the power to capture attention thanks you the relationships between colours and shapes. Jousten Print resembles a play of shadows against a concrete wall, typified by the contrast between sharp lines at the right and the soft curvature to the left of the print.
A jigsaw of tasteful colours and smooth shapes fits together to form Kesa Laulu Print. The bold forms of this print can be matched with shapes and colours within your rooms to create a purposeful continuity in your interior design, tying a room together.