If there is one easy-to-keep resolution worth making at the start of a new season it is simply to smell better. Thankfully, the start of spring marks the best time to invest in a new fragrance as the sensory mask of winter – and its unshakable shield of cold and flu – has made way for some warmer weather. And, as science proves, a fragrance requires heat to become perceptible; and the hotter it is, the larger, fuller and more enjoyable the scent appears – unless you're packed onto a humid morning tube of course. Anyway, to help you start spring in the best way possible, we have picked out the three finest fair-weather scents from the latest male grooming brands to launch at OPUMO.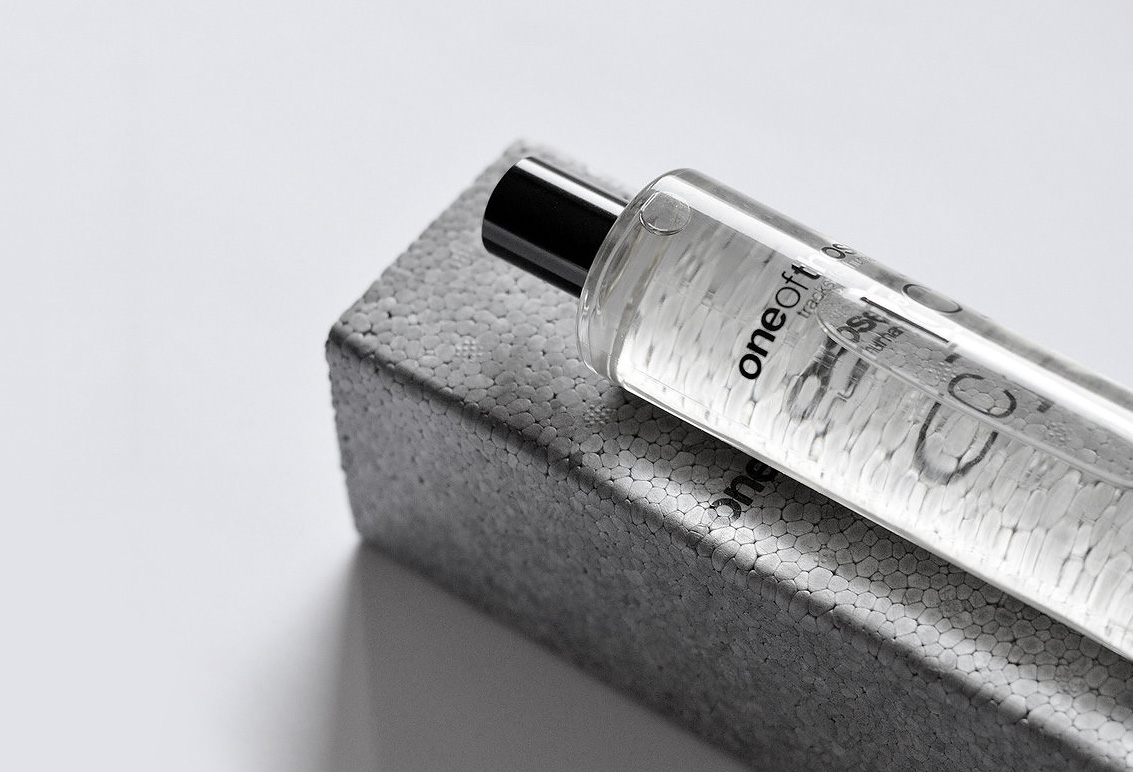 Oneofthose
Beyond being renowned for its inventive packaging – the minimalist hermetic polystyrene shell that has to be broken by the user to reach the bottle inside – oneofthose' unique scents are based on one of the elements in the periodic table. The Italian-based brand also provides perfectly bright, citrus-based fragrances that are suited to warm weather, such as the Mercury 80Hg Eau De Parfum. Containing a range of premium raw materials, the oneofthose Mercury fragrance is designed to 'mirror a dream' through its fresh and aromatic scent that features a combination of cold-pressed lemon, mandarin, rhubarb and blackcurrant that, collectively, creates a strong, albeit slightly sweet, antidote to the weather.
Maison Margiela
The Soul of the Forest Replica Parfume from Maison Margiela practices exactly what the brands' founding father preached; 'an experience that changes nothing is hardly worth having.' This men's fragrance is inspired by familiar fantasises, with a bright and aromatic quality – courtesy of notes of sap and vetiver – and a sweet-spicy lift of blackcurrant and pimento berries. It's just the right kind of summer fragrance if you're the kind of person to always flirt with the idea of wearing a slightly floral fragrance, but aren't quite ready to step away from your favoured, more masculine cologne.
Room 1015
If you usually wear a strong, statement-making scent through winter, you can do the same in spring providing you don't go too over-the-top when it comes to the spritzing. Electric Wood is the latest male fragrance from Room 1015 – the British brand that blend full-volume fragrances with radical rock aesthetics – and, as the name suggests, is inspired by the smell of 'lacquered wood and metallic slap of tight strings' of a guitar. The eau de perfume begins bright and bitter with top notes of nutmeg, lemon and sage before it evolves to reveal its true nature with a classic spicy-wood base that lingers for hours. The perfect evening fragrance.
Shop a selection of the best men's fragrances at OPUMO.