The greatest strength of The Skateroom is that you don't know where they will move to next. By working with a range of the world's most famous artists – namely Ai Weiwei, Jean-Michel Basquiat and Andy Warhol – the innovative, non-profit organisation produce limited-edition skate art that is unapologetically original. For its latest batch of skateboard artwork, The Skateroom have teamed up with one of the most creatively-driven minds in Johannesburg, photographer Roger Ballen, and the result is, well, expectedly unexpected.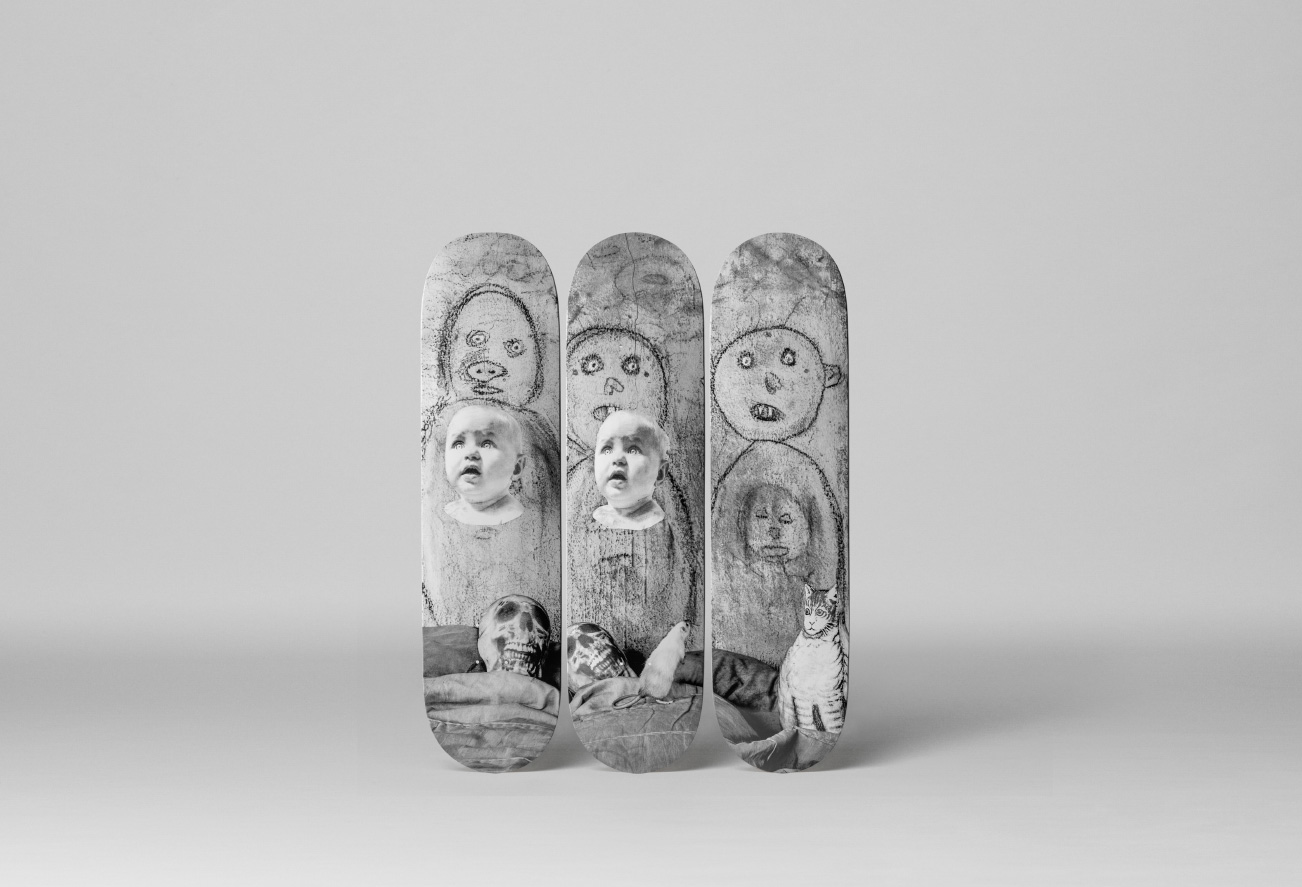 The latest Skateroom collection features a selection of iconic work that explores the rich and weird universe of the artist, offering a glimpse into Ballen's art and psyche, or a 'journey behind the mask and into the 'Ballenesque' as they so describe it. The boards feature some of Roger Ballen's iconic photographs as well as new images, made in collaboration with Ninja and Yolandi of Die Antwoord as well as artist Paul McCarthy.
"I met Ninja and Yolandi around 2006. They had seen my photographs from the 'Outland' and 'Shadow Chamber' series and wanted to collaborate," Ballen reflects. "A few years later their music integrated with my visuals went viral culminating in the music video 'I fink u freeky', which has now accumulated over one hundred million hits on YouTube."
The coalition of Johannesburg's most infamously dark minds manifests itself in a selection of alluring skateboard decks. But the Roger Ballen Die Antwoord alliance only represent two decks in the entire Roger Ballen x The Skateroom collaboration. The series also sees Ballen pay homage to Paul McCarthy's 'Piggy' – a mask that was used throughout a series of performances that McCarthy undertook between 1972 and 1983, called PROPO.
Last year, McCarthy revived 'Piggy' for a series of The Skateroom skateboards to help fund a new skate school in Johannesburg. "I was invited by The Skateroom to attend the opening of Skateistan's skate school in Johannesburg. During this event, I took the opportunity to reinterpret Paul McCarthy's visual he did to finance the skate school. I took the liberty of photographing one of the young skateboarders with a mask on, holding Paul McCarthy's 'Piggy', Ballen explains.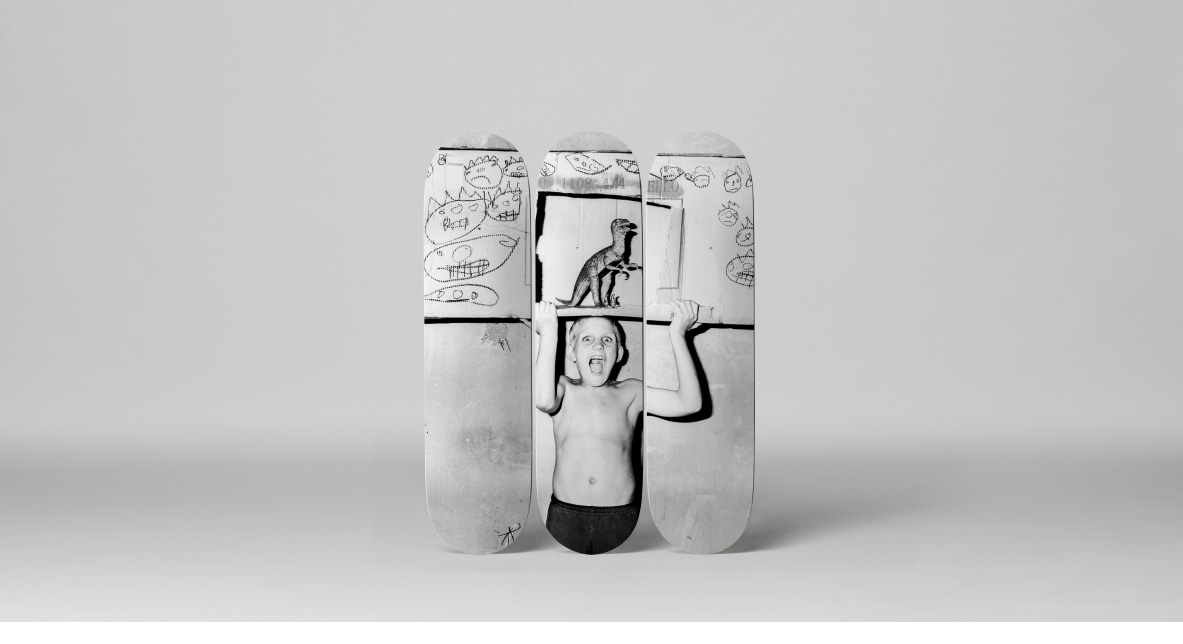 Although Roger Ballen was born in New York, for over thirty years he has lived and worked in South Africa. His work as a geologist took him out into the countryside and led him to take up his camera and explore the hidden world of small South African towns. In that time, Ballen has evolved his distinctive style of photography through the use of a simple square format in stark and beautiful black and white.
The limited-edition skateboards are available now at OPUMO. Following The Skateroom's social model, 20 per cent of each purchase will be donated to the NGO Skateistan to help fund their activities for their Skate School in Johannesburg, South Africa.