Words by Alek Rose
2018 is a year when sustainability in fashion has taken its rightful place in the limelight. Something that in the past – and unfortunately still, in places – was neglected in favour of price, is now the primary concern of many leading designers around the world. One brand taking responsibility for their environmental impact and promoting a different attitude to fashion in relation to the natural world is Dick Moby. The Amsterdam eyewear brand was founded in 2013 by Tim Holland and Robbert Wefers-Bettink, and since then they have seen great success, even collaborating with Parisian boutique Colette along the way. This week, we found some time to chat to Tim and Robbert to learn a little bit more, and you can read our full conversation below.
Hi guys, can you introduce yourselves?
We are Dick Moby and we were established in 2013. We share a love for anything aquatic and a frustration about the pollution of nature and our living condition.
How did you meet?
We both were studying in Amsterdam and lived in the same house during our time at university. This is how we met, but the working relationship and friendship grew mostly in bars and parties late at night.

Do you remember your first creative experiences?
I used to love to draw on endless rolls of pieces of paper from my dad's work. I used to make drawings that were 10-20 meters long.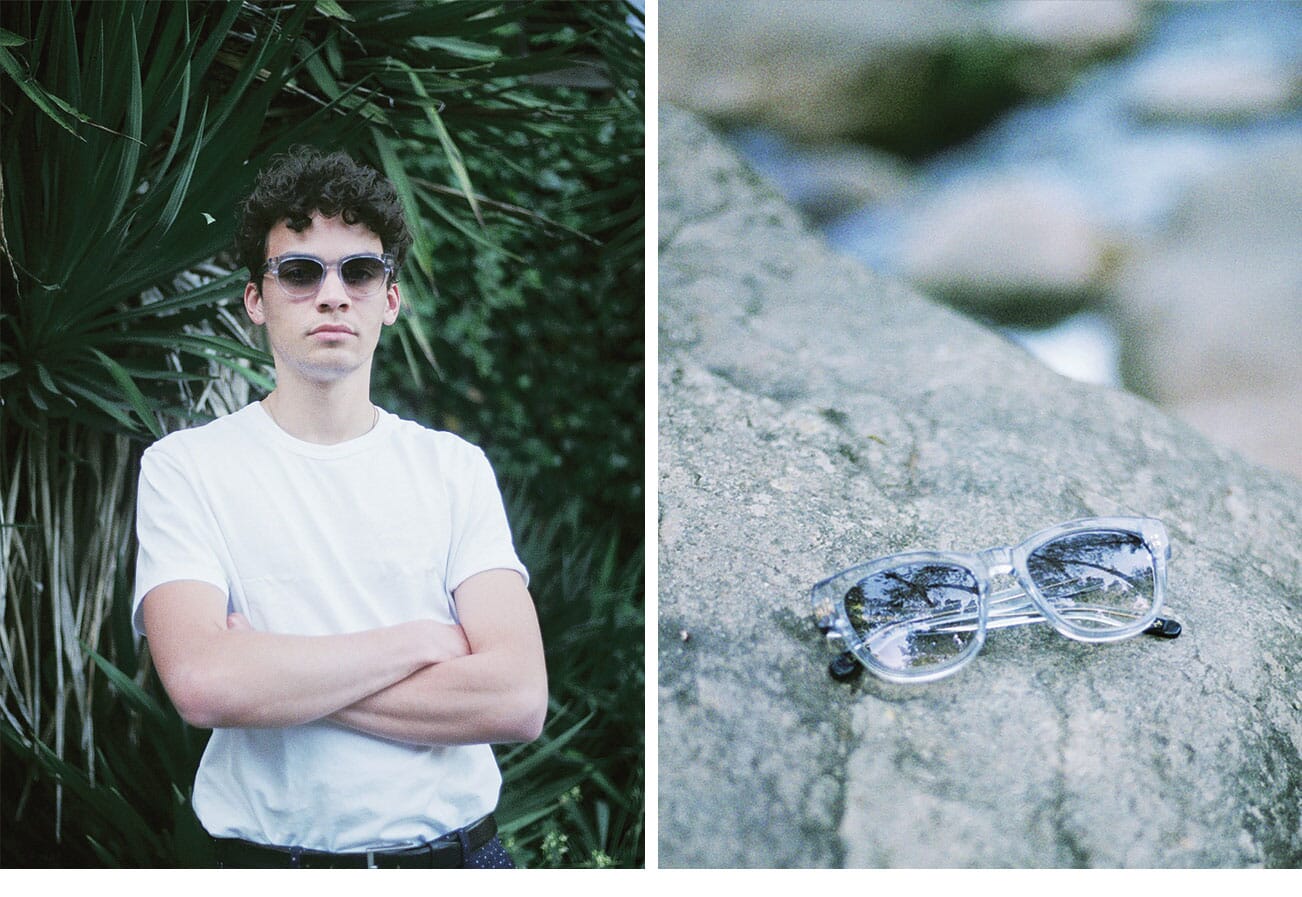 What was the thought process behind the Dick Moby name?
The name was of course a reference to the book Moby Dick, telling the story about the whale fighting back against humanity. We turned the name around, first it was only as a working name, but it stuck. Funnily enough, we feel a bit like Moby Dick as a brand creating awareness of our impact on nature.
The sustainability concern of Dick Moby is central to the brand and sets it apart. At what point did you guys decide to follow this path?
In our personal lives far before we started Dick Moby. Growing up near water, you can see first-hand the impact of waste created by people. Dick Moby has been a sustainable brand from the start, even before its formal inception.
How have your expectations of running a creative business changed over time, if at all?
It is easy to turn into another everyday business and lose motivation, to forget why you once started the company. We are aware of this so we are always thinking about how to reinvent ourselves and our brand. This constant movement keeps us motivated and driven to bring our customers new and cool products from Dick Moby.
Was it difficult to reach such a level of quality considering the materials you are working with?
Yes, it is difficult to find the right materials that fit our sustainability policy. As well as this, we've found that it's difficult to convince people to change their way of working, that goes for customers and manufacturing. It's a constant learning curve. 

Can you explain how the Colette collaboration came about? 
Colette was one of our first clients, working with such an iconic brand is of course amazing when you start a new company. Apart from selling our product in store, they gave us a platform to tell the story of the different materials that we were using by a collaboration.
Where do you see Dick Moby going in the next 5 years?
We aim to make the most sustainable pair of eyewear, without losing the function or its looks. We also hope that we can make people aware of their environmental impact, but without making people feel bad. What's more, we aim to continue to be the most sustainable eyewear on the market, helping us reach as many people as possible so that we can create the biggest impact possible.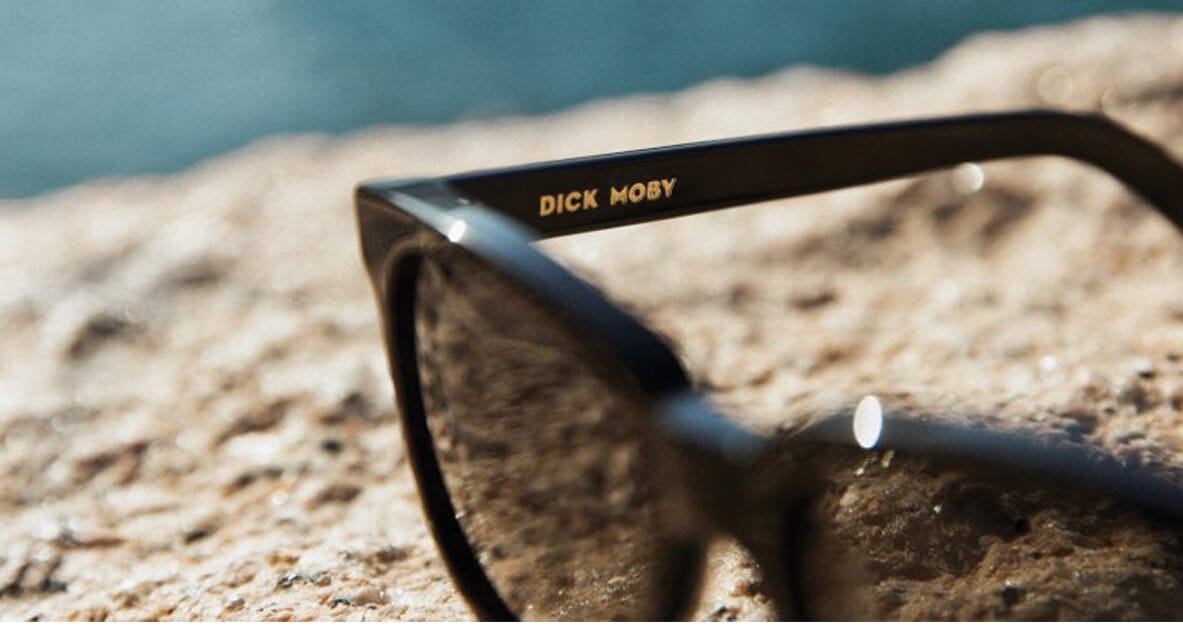 Shop and explore all Dick Moby sunglasses at OPUMO.