Since its grand re-opening last year, a number of apartments within the iconic Television Centre have turned into hot property and a variety of specially-commission show flats have given the space greater stardom. Well, independent estate agents, The Modern House, is the latest name to receive creative licence when it comes to the re-design one of the Television Centre's apartment and they have called upon interior designer Laura Fulmine to deck out Apartment 708 – a 2,279 sq.ft. penthouse in the Grade-II listed Helios building.
Titled the 'Art Apartment,' the exclusive commission has transformed the apartment into a 'living gallery.' Laura Fulmine tapped plenty of local galleries for the project to find works from Seeds gallery, Gallery Fumi, Rose Uniake and more, to turn the abode into a refreshing design installation, rather than a regular domestic scene.
The one-off installation occupies a three-bedroom duplex penthouse that was originally designed by Oslo-based Haptic Architects who installed an understated, muted colour scheme, driven by its use of warm, natural materials and an open-plan layout.
The flexible, multi-functional home provided the perfect canvas for Laura's unique interior expression. "When I was asked by The Modern House to curate an apartment full of my favourite artists, galleries, showrooms and designers, I instantly knew of all the people I wanted to contact," Laura explains.
"As a stylist and interior designer I am constantly exposed to interesting showrooms, galleries, and fascinating artists' work, yet it is very rare that I am able to choose all of my favourite pieces and place them into one sublime interior. Working on this project allowed me to explore so many different aspects of design through the decades, choosing both modern and vintage pieces to sit together in a unique and unexpected way," she added.
By establishing miniature scenes throughout the space, Laura Fulmine forms individuals dialogues between the eclectic mix of pieces – from the playful works of Matteo Cibic that sit on a sweeping sculptural table to the CC tapis rugs that leads the way to SEEDs Gallery's brass sculpture under the stairs.
Photography by Jake Curtis.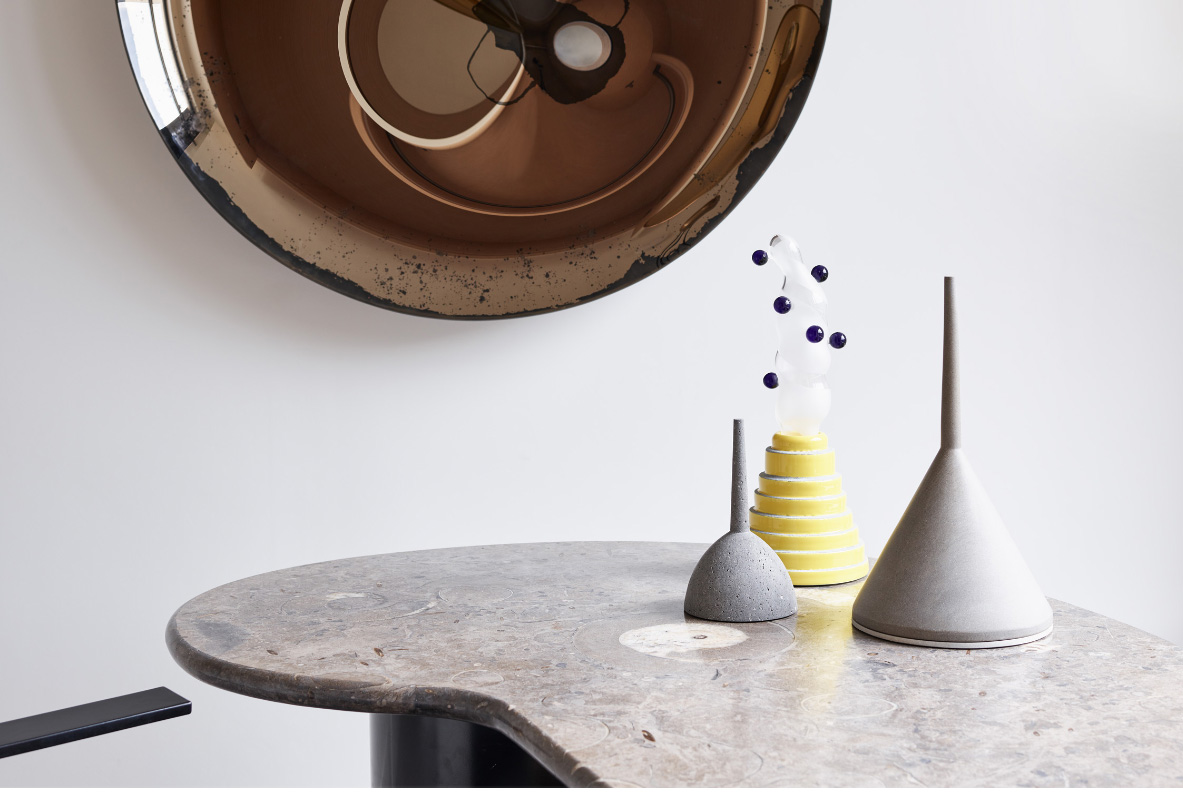 The installation will last until 24th May. To see it for yourself, get in touch with The Modern House to arrange a viewing.
If you want to see more of London's finest interior design, then check out the Archway Studios in SE17.