Discover five of our favourite items to launch this week.
This week's Top 5 hones in on our new homeware collection and our first favourite from creative studio Tom Pigeon, displays how the best type of art allows you to enter it from a variety of angles and to emerge from it with a variety of views. 'Shipwreck' is a collection of three inter-connecting screen prints; Flotsam, Jetsam and Lagan, and is inspired by beachcombing – exploring the rhythm, colour and shapes of the natural and man-made objects washed up on the shores of the Scottish seaside.

LEFF Amsterdam Steel Tube Audio Speaker
Speakers have evolved. Quite clearly, in fact. No longer are they intrusive inanimate objects wrapped in wood; now they look good, they can go anywhere and they sound better than ever before. This new Tube Audio Speaker from LEFF Amsterdam is evidence to the cause, as the dynamic design is a fully portable Bluetooth speaker that allows you to play your favourite music for up 12 hours through your chosen digital device.
Slowdown Studio Harrison Throw
Homeware is more than just those functional pieces, the intricate decorations and the items that you don't really need but want anyway. Take this Harrison Throw from Slowdown Studio for instance. Not only is it suitable for the home, for travel or to hang on the wall, the contemporary blanket has been exclusively designed by US artist Marleigh Culver and features a pastel abstract print that has the power to transform any interior.
Nina+Co Matte Black White Glaze Ceramic Bowl
Nina+Co produce a beautiful range of homeware items built on the principles of functionality and simplicity, and this Matte Black White Glaze Ceramic Bowl is a case in point. Handmade by skilled, local artisans the ceramic mug represents the integrity and beauty of every Nina+Co product as it is expertly finished with a white gloss glaze for a unique patina. The everyday piece of high-fired earthenware is entire dishwasher safe – which means you can use it however you like and it'll still look as good as new.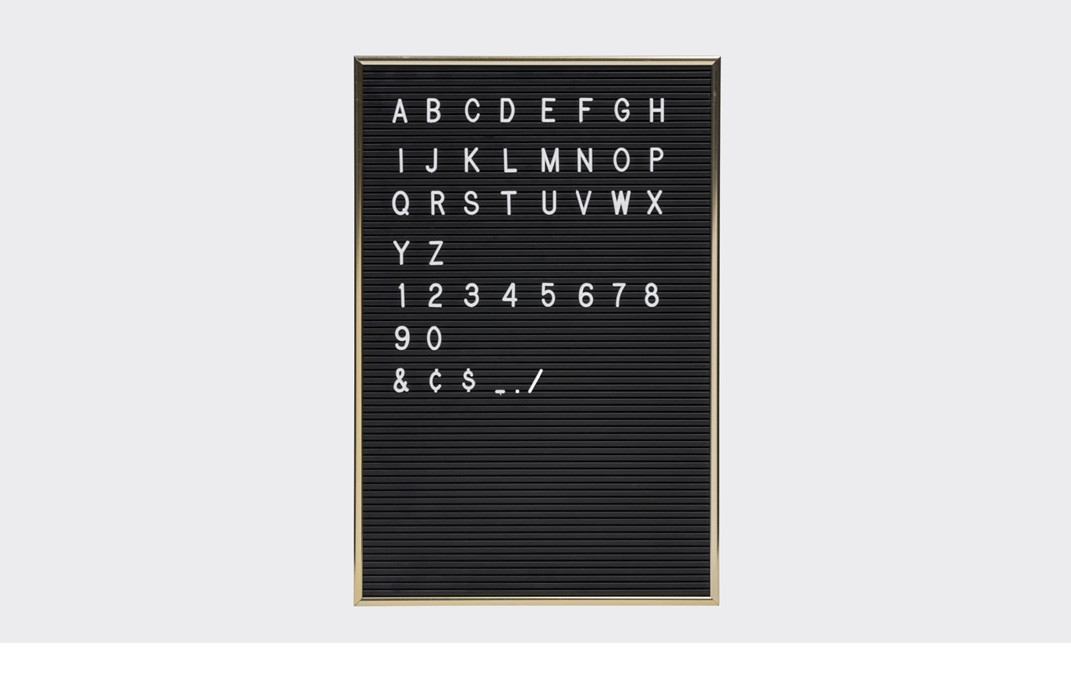 Future and Found Barber Shop Letter Board
Because every home needs a place to write expletives, crude messages and the occasional helpful note or reminder. This vintage-inspired Barber Shop Letter Board from Future and Found comes in a gold frame and features 286 individual numbers and letters for you to personalise as you see fit – just think of the endless amounts of fun that can be had.