It is very easy to get swept up in a spring clean and to forget that your walls and wardrobe need the same treatment. Each and every week, we preview the latest arrivals and finest pieces of design from some of the best brands in the world. So here's the latest roundup of our favourite items hitting the store this week.
Paramount to every wardrobe, the Black Alpha Paper Pant holds the hard-edge foundation for any outfit. Straight cut and light-weight, Native North aspire to emulate the Scandinavian lifestyle and philosophy. The pant is the platform of the Danish ideology 'Hygge' : the sensation of coziness, enjoying the good things in life with good people. Let's go look good doing it.
The Importance of Accesorising: Alex Orso Ruthenium Bottle Top
The Bottle Top is cast in Brass, and plated in Ruthenium. One side has a Brushed Satin finish and the other side a High Polish. Alex Orso have applied the exact and purposeful finish that is required for any outfit. Tailored in length, the piece is designed to enhance character. A signature as much as it is an exclamation point.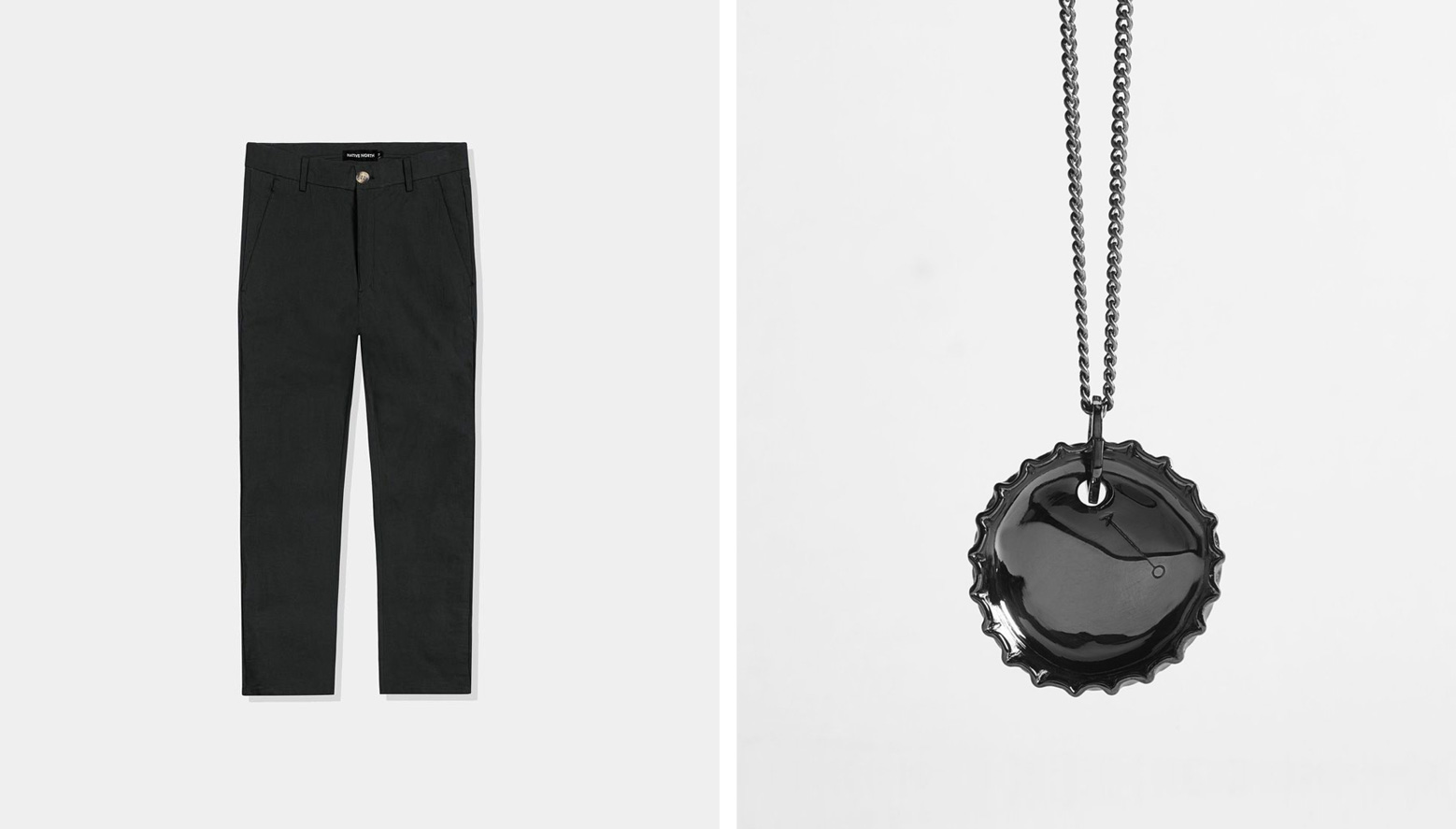 Here at OPUMO, it makes us feel all warm and fuzzy inside when we have such raw talent right on our doorstep. A home-grown graduate of Fine Art from West London's prestigious Chelsea College of Arts, we are very proud to introduce Charlotte Taylor. Although we could have chosen from any of Charlotte's selected projects, La Grande-Motte has captured our spirits. Inspired by the popular seaside resort of the same name, the piece is heavily influenced by the homogeneous architecture and pyramidal form of many of the town's prominent buildings. Allow yourself to float in the warm, wavy tones on which this work sits.
Embrace The Versatile: A Day's March Camel Wool Original Overshirt
Wardrobe staples of the highest quality, A Day's March bring you the smart and the casual. The Wool Original Overshirt offers an alternative to the jacket and a stand-in for the blazer. Sturdy, adaptable and unmissable in Camel Wool, the modern-day all-rounder.
A self-contradiction, the Rennes is an athletic retro-runner silhouette reworked with luxury materials and process. The sneaker is built on the converging disciplines of art, craft, and technology. A combination of full grain Italian Calfskin and Spanish cowhide leather, the Rennes is hand-stitched to turn you into a 'nudist'.