We're not messing about this week. We're serving up some serious summer inspiration by giving you a head start on all the gear that you'll be needing for the months ahead; including the latest wireless earphones from Bang & Olufsen, handcrafted sunglasses from Finlay London and some brand-new smart luggage from Horizn Studios. So, no matter what you're doing or where you're heading this summer, here are a few new arrivals that you need to be embracing in the season ahead.
A summer holiday, or even a weekend break, without a new suitcase doesn't bear thinking about. Especially, when you can be travelling with the cabin-approved Horizn Studios M5 Suitcase. Not only will the case improve your journey in terms of both practicality and enjoyment – because it will literally make everything easier – but it will see you through many a trip from this summer and beyond. Spacious yet slim enough to match all airlines cabin luggage requirements, the M5 suitcase comes with a one-click removable smart charger – again, cabin approved – alongside easy-glide Japanese 360-degree spinner wheels, aerospace-grade polycarbonate hard shell and an in-built compression pad and premium laundry bag. It's got the lot.
The world of sunglasses thrives on subtleties – a slightly different shape, fit or finish can transform the look and feel of you wearing them. So, if subtle angles are your game, then the Finlay London Hamilton is your frame. The sculpted and slim frames are handcrafted in Finlay's workshop on Northern Italy from the finest materials, including 3-barrel hinges and Carl Zeiss lenses for full protection.
Thanks to a combination of finely tuned acoustics, design and ergonomics, the Beoplay E6 offers rich sound with a very strong bass performance. You can easily tailor the sound to your own taste with the Beoplay app on your smartphone too. This is all achieved through the Bang and Olufsen belief of 'the better the fit, the better the sound, the better the bass.' Which is why each pair of E6 earphones with four pairs of ear fins, four pairs of ear tips in different sizes and one pair of high-performance foam tips – so you can choose a specific fit depending on exactly what you're doing.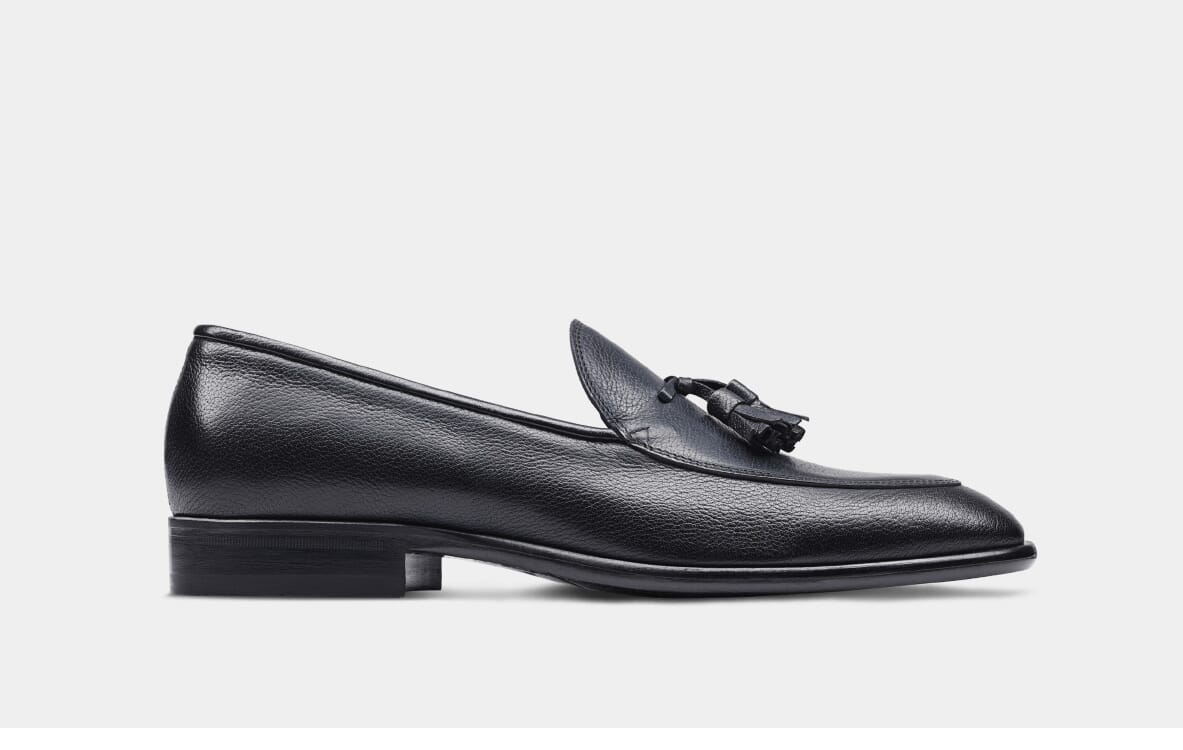 If you're eyeing up a new pair of formal shoes for a summer wedding, or even just for work, then loafers are a good option in all smart-casual situations. Sons of London have been producing some of the finest smart shoes for quite some time now, and the new Sixth Son Tassel Loafer is further evidence to the cause. The slim-line tassel loafer benefits from handcrafted full-grain Italian Lama leather uppers alongside a full leather lining and a hard-wearing sole to offer modern day comfort wrapped up in a perfectly understated formal silhouette.
Want more of the best new arrivals? Then here you go – check out the what's new from Northern furniture.