Japanese-based Apollo Architects and Associates have developed the 'Grid House' by integrating the client's curated collection of artwork into the heart of the home. As a result, the home expresses individuality and purpose without being cluttered, superficial or one-dimensional.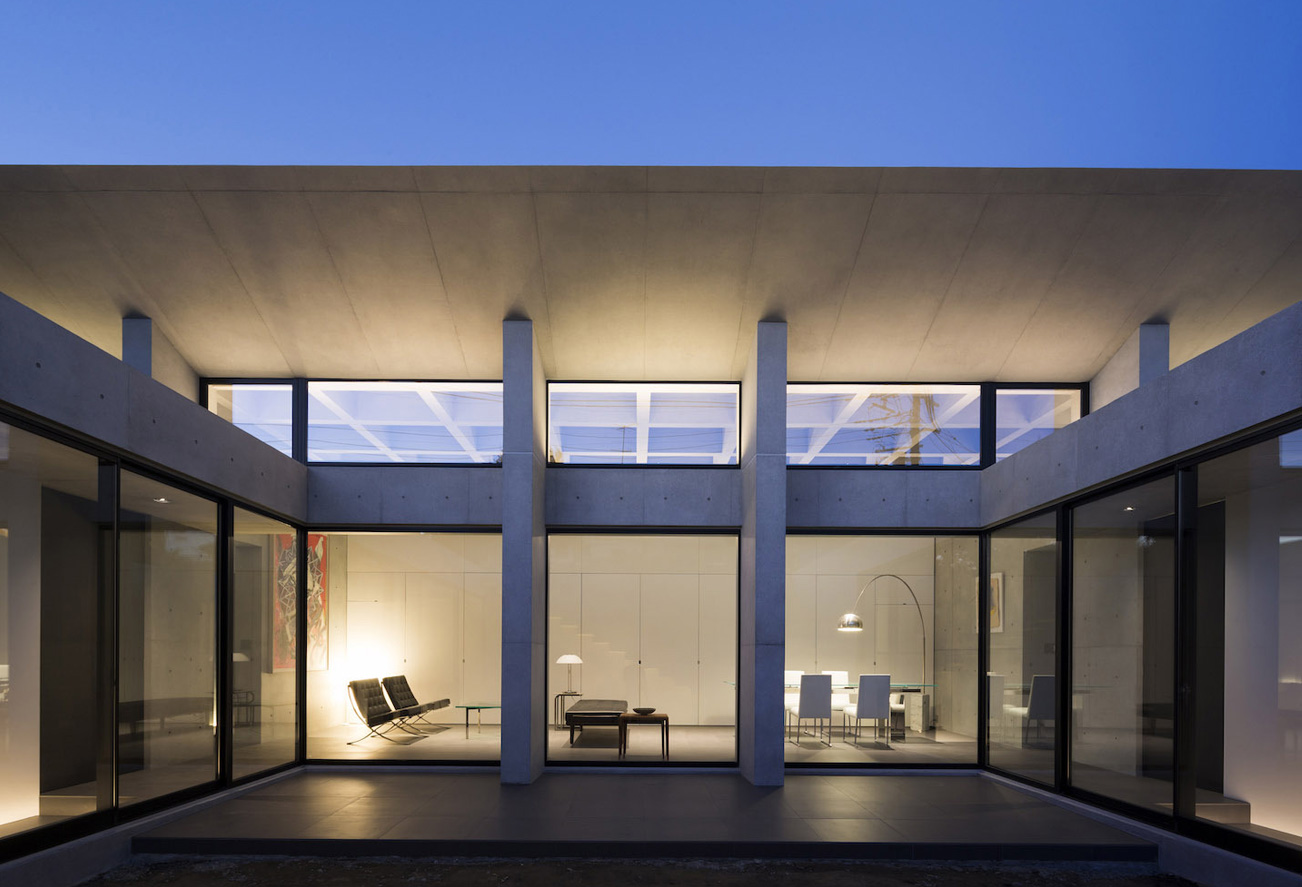 The contextual home is located in a quiet neighbourhood in Japan and Apollo Architects proposed a reinforced concrete structure to keep a low-profile and a non-intrusive aesthetic amongst its surroundings. Similar to the exterior, the open-plan interior follows a muted, monochromatic colour scheme that serves as a neutral background to highlight the private collection of art.
[caption id="attachment_22157" align="alignnone" width="695"]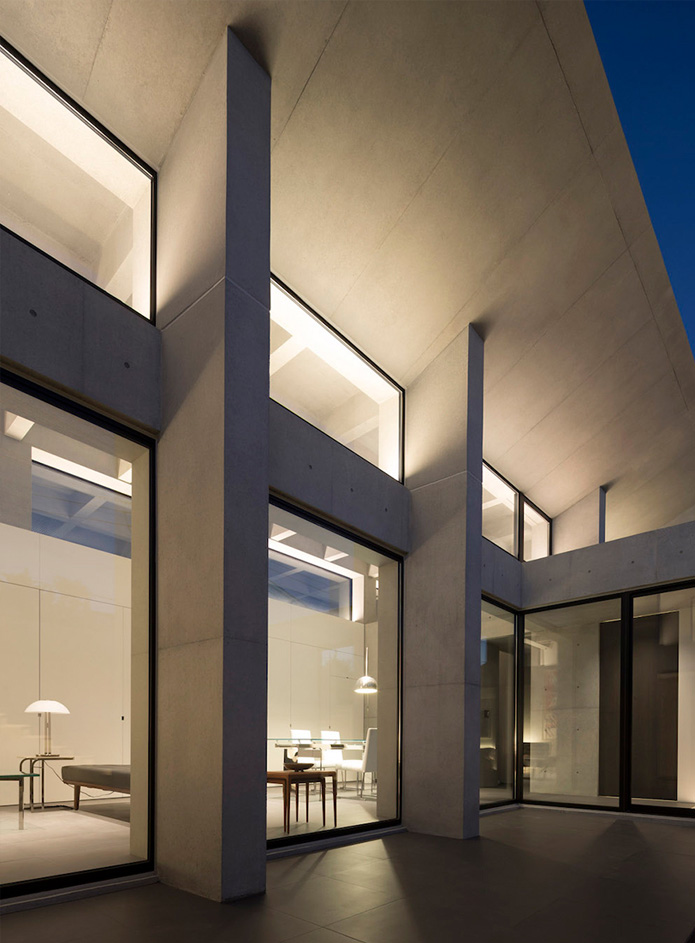 .[/caption] [caption id="attachment_22160" align="alignnone" width="695"]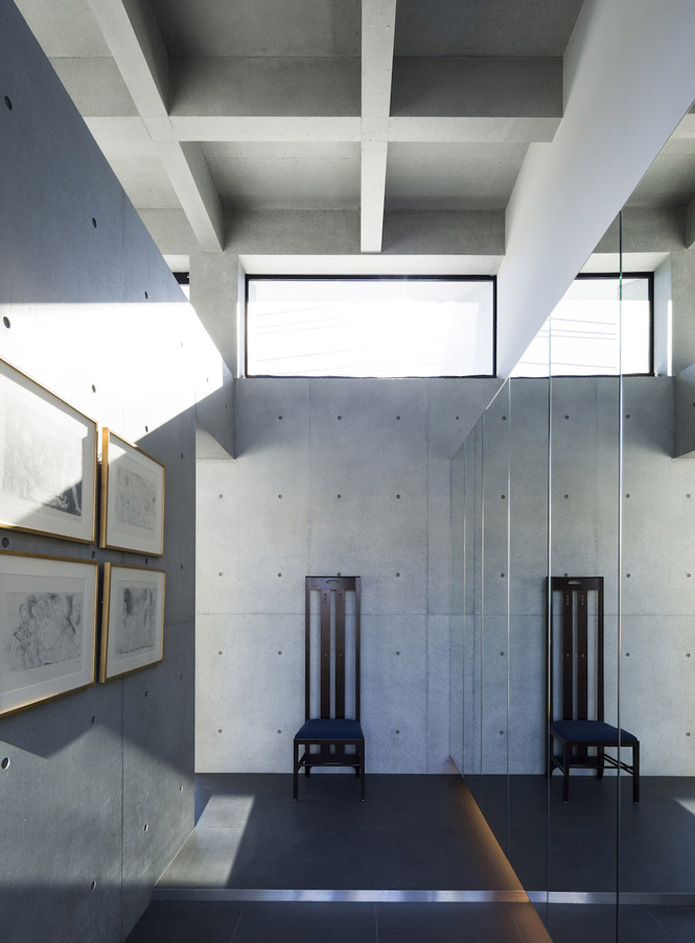 .[/caption]}
Elsewhere, the ceiling is defined by a grid-like concrete structure that sits above the family room and is divided into a 1.2metre-square lattice to reference the architecture in temples and Sukiya-style structures. The solid concrete facades are complemented by the natural light that streams through the clerestory windows to give the building a light and floating character.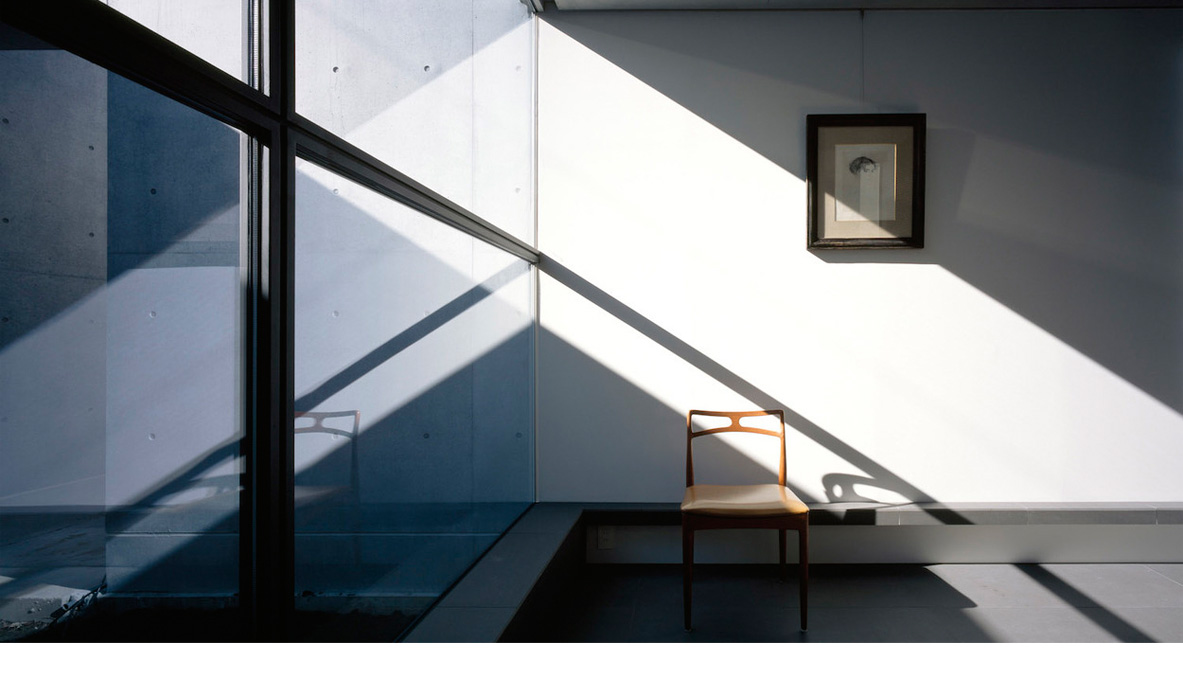 Images courtesy of Apollo Architects & Associates and photographer Masao Nishikawa.