Project name: The Whale | Location: Andenes, Norway | Completed: expected 2022 | Architect: Dorte Mandrup
Danish architecture studio Dorte Mandrup has been announced as the winner of the international design competition to design a new attraction on the island of Andøya in northern Norway. Andøya is known as one of the best places in the world to spot whales and The Whale will tell the tale of the creature through art, science and architecture.
Dorte Mandrup herself says of the project: "Right here on the edge of the ocean, we will be making a mark in a magnificent and ancient landscape. This opportunity comes with a great responsibility, which is extremely motivating and inspiring."
The Whale grows out of the landscape, rising naturally as a soft hill on the rocky shore. The curved roof will be covered with stones that will weather over time, underlining the connection between the Norwegian landscape and the building. Not only does The Whale fit in with the landscape, it enhances its character.
The project's design is focused on blurring the boundary between the interior and the exterior landscape. Large windows that open towards the archipelago underline the connection between landscape and building, creating a visual connection between the exhibition spaces and the vast natural surroundings. This connection is further explored by exposed rocks in multiple positions within the building.
Dorte Mandrup's building will house exhibition spaces, offices, a café and a store. Set to open in 2022, The Whale respectfully ties the waterfront site with the ambitious goal to protect the marine environment and its wildlife through art, science and architecture.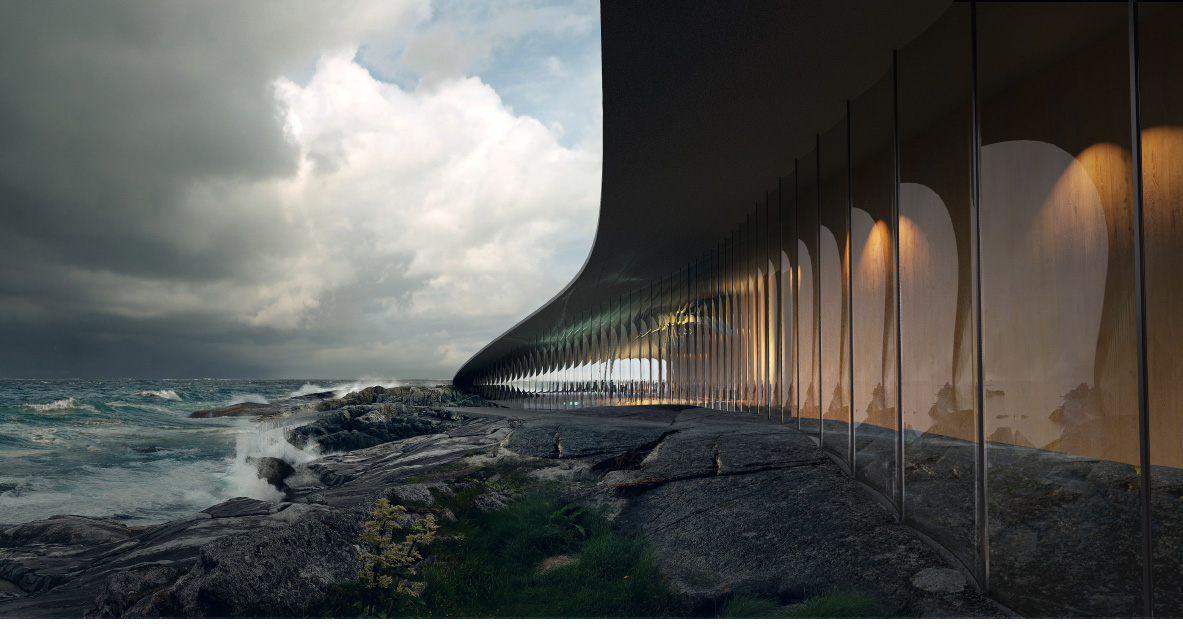 For more information visit Dorte Mandrup.
The Twist is another project that shows the potential for architecture to reshape the way humans use a location.