We all like the idea of just escaping. Throwing caution to the wind and just driving, exploring and getting to see the world. Although that dream never dies it rarely comes to fruition. That's because it's not always been attainable. Camper vans are great for starting that adventure but they're not so great for long-term travel. However, in the quest to incorporate all the amenities that come with a full-sized home, along with impeccable minimalist design, Land Ark has introduced the Drake recreational vehicle house – and it gives you all kinds of home comforts on the road.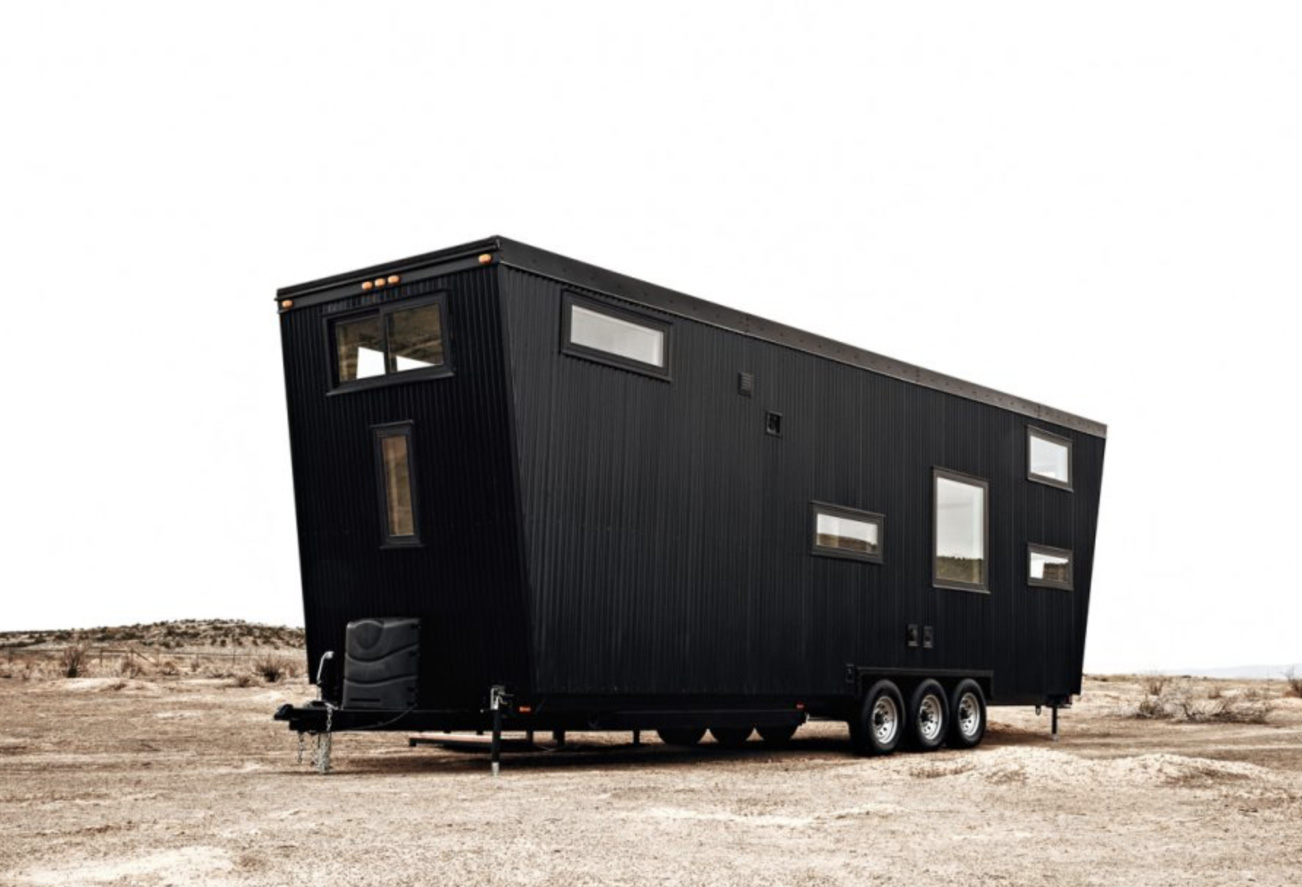 Black corrugated siding. White-washed pine walls and ceilings. Plentiful windows. The Land Ark RV sounds a lot like a cabin getaway – only it's on wheels.
It's far removed from your average camper. The simply-shaped square and rectangular windows break up the sparse black design and it features a full kitchen, plenty of storage, a full-size bathroom, matte black faucets and trim, and room to comfortably to sleep up to six. Nice enough for a long-term stay but built for adventure. It's the ideal nomadic lifestyle vehicle that you can literally move-in-to today.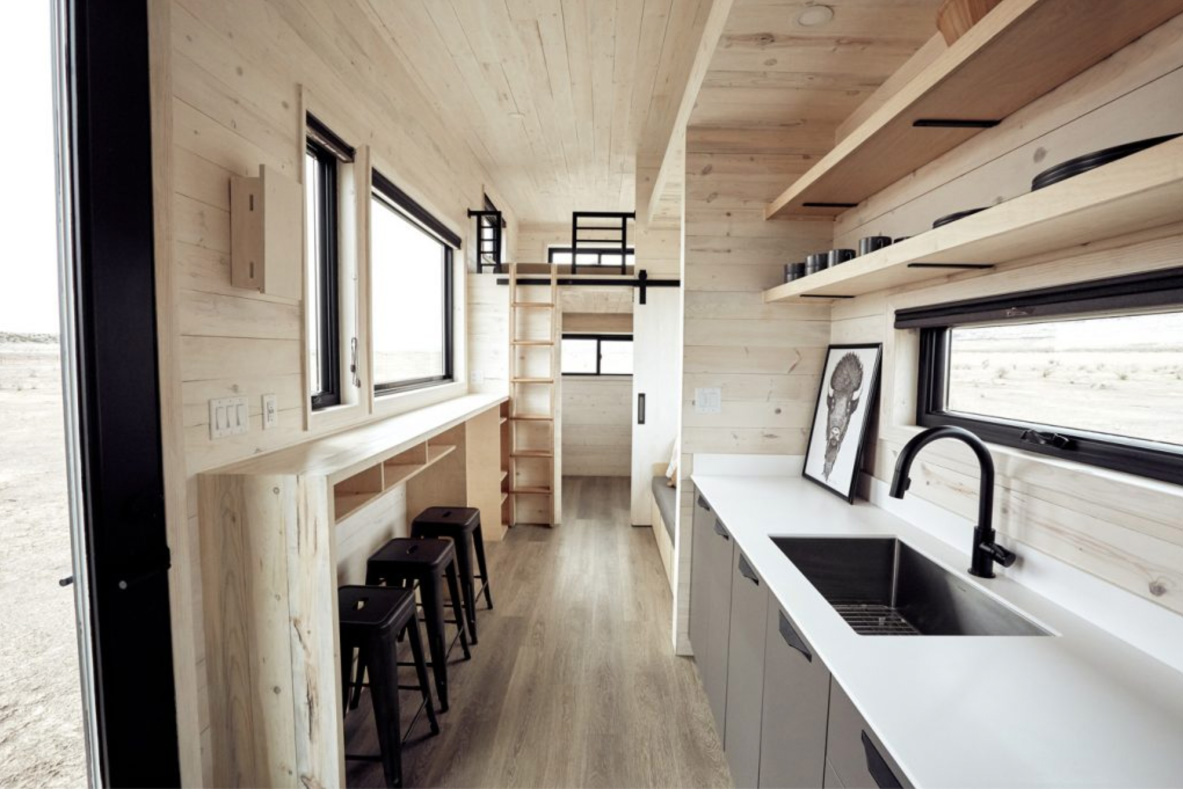 Like the look of the Land Ark RV Drake? It could be yours for $139,000. For more information, head to the Land Ark website.