On one wall, Churchill sports a green mohawk. On another, two uniformed policemen are engaged in a passionate kiss. It could only be the work of one artist: Banksy. These works are part of a new retrospective show from Banksy's formative years, as its slightly sardonic title 'Banksy's Greatest Hits: 2002 - 2008' indicates.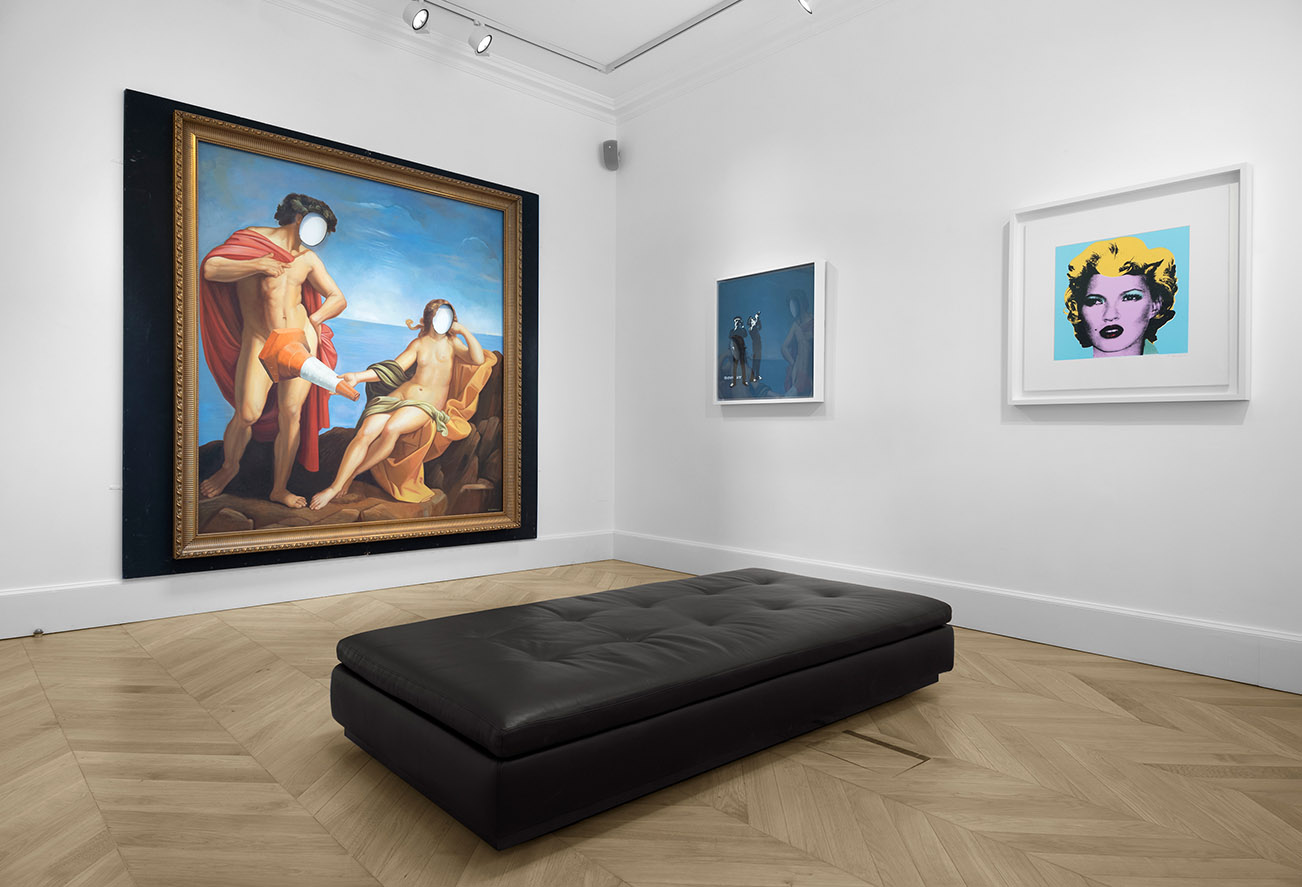 Kate Moss is the subject of a Marilyn Monroe Andy Warhol-esque makeover. In stark contrast, a refugee child is portrayed standing in war-torn ruins holding a teddy bear while television journalists hold back aid workers. This piece, above all in this show, is a reminder of Banksy's enduring political commitment.
The exhibition is at Lazinc, a gallery run by Steve Lazarides, who represented the elusive artist in his early days. Then, Banksy's graffiti would appear overnight in his native Bristol and later in Shoreditch. Lazarides curated a remarkable 2003 London Banksy exhibition, 'Turf War', staged in a former bridal showroom.
Lazinc, by contrast, is in Mayfair, which illustrates graphically how the art market views Banksy today. Now the darling of film stars and celebrities, this show is a reminder of the genius of Banksy's roots. Highly recommended.
Be sure to visit Banksy's Greatet Hits at Lanzinc before the exhibition closes on 25th August 2018. For more information, head to the Lanzinc website.
All images courtesy of Lanzinc.