Unpainted aluminium, scrawled graphics and sculpted wheels. These are the keynotes of a savage-looking Moto Guzzi created by Tom Dixon, former chief designer at Habitat.
You won't find home comforts here, however.
Working closely in London and New York with Stefano Venier of Italian master bike builders Venier Custom Motorcycles, Dixon's vision was to create a unique Moto Guzzi using raw aluminium to express function while utilising the latest technology for the bike's detailing and electronics.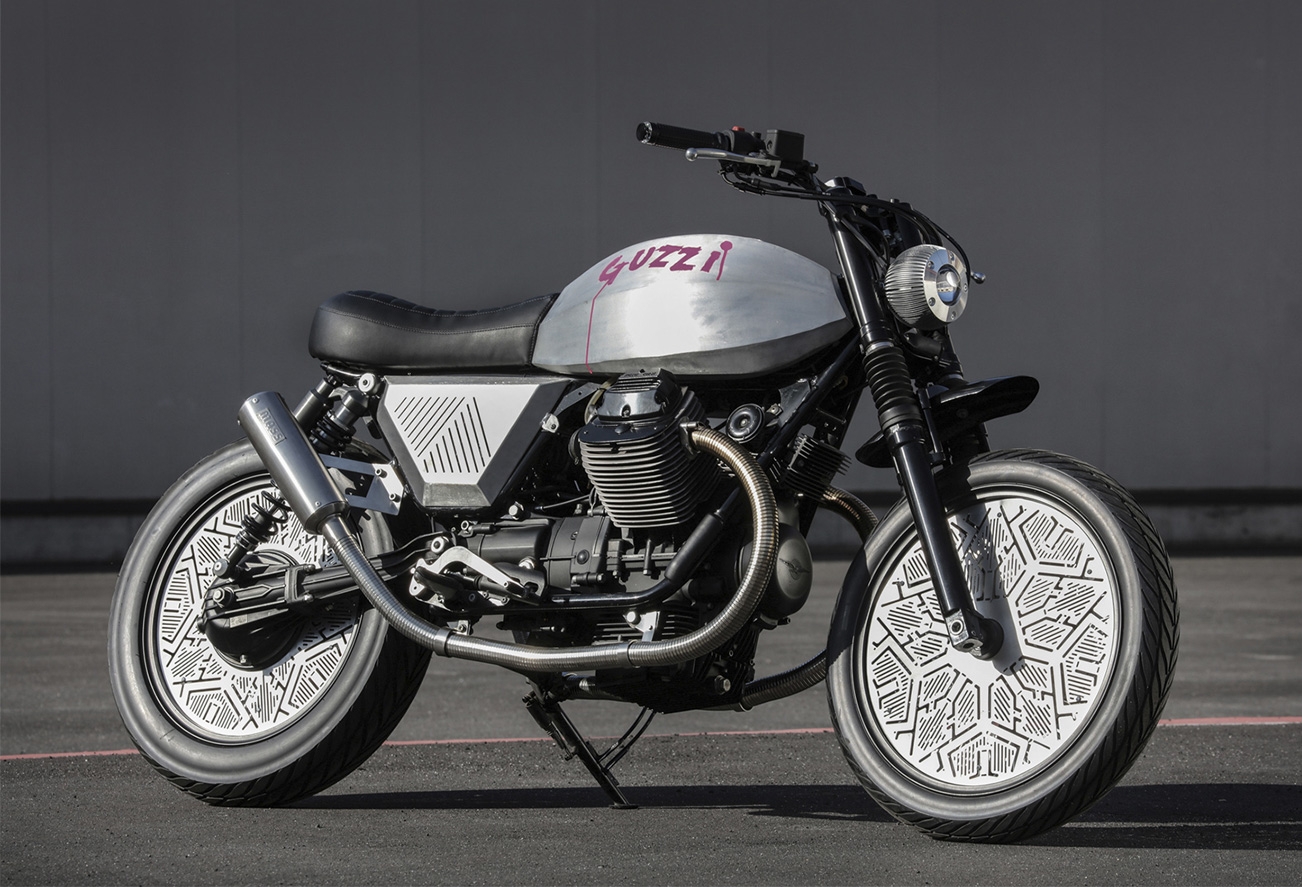 The result is known as 'Tomoto'. The raw aluminium tank has "Guzzi" and "Tomoto" personally written on it by Tom Dixon in the manner of a graffiti artist. In stark contrast, the aluminium wheels are in intricately laser cut aluminium.
Upfront, the headline is an adaptation of one of Dixon's best-known pieces, a pendant lamp featuring aluminium fins. The racing exhaust sweeps up towards the rear, while the custom seat is hand stitched black leather.
There's an air of 'Mad Max' about the whole project as if it's been assembled from available materials rather than carefully conceived as a whole. The result is one mean looking machine, even if its creators regard it as a piece of art.
The project is typical of the iconoclastic approach of Tom Dixon. He's one of the best known of contemporary British furniture designers, best known for the "S" chair he created for the Italian furnishing giant Cappellini and for his role as creative director of Habitat during its heyday.
Dixon regards himself however as an industrial designer untrammelled by definitions of what he should or shouldn't be doing. The Tom Dixon Bike, then, is a logical extension of his work, some of which is collected in London's Victoria and Albert Museum and the Museum of Modern Art in New York.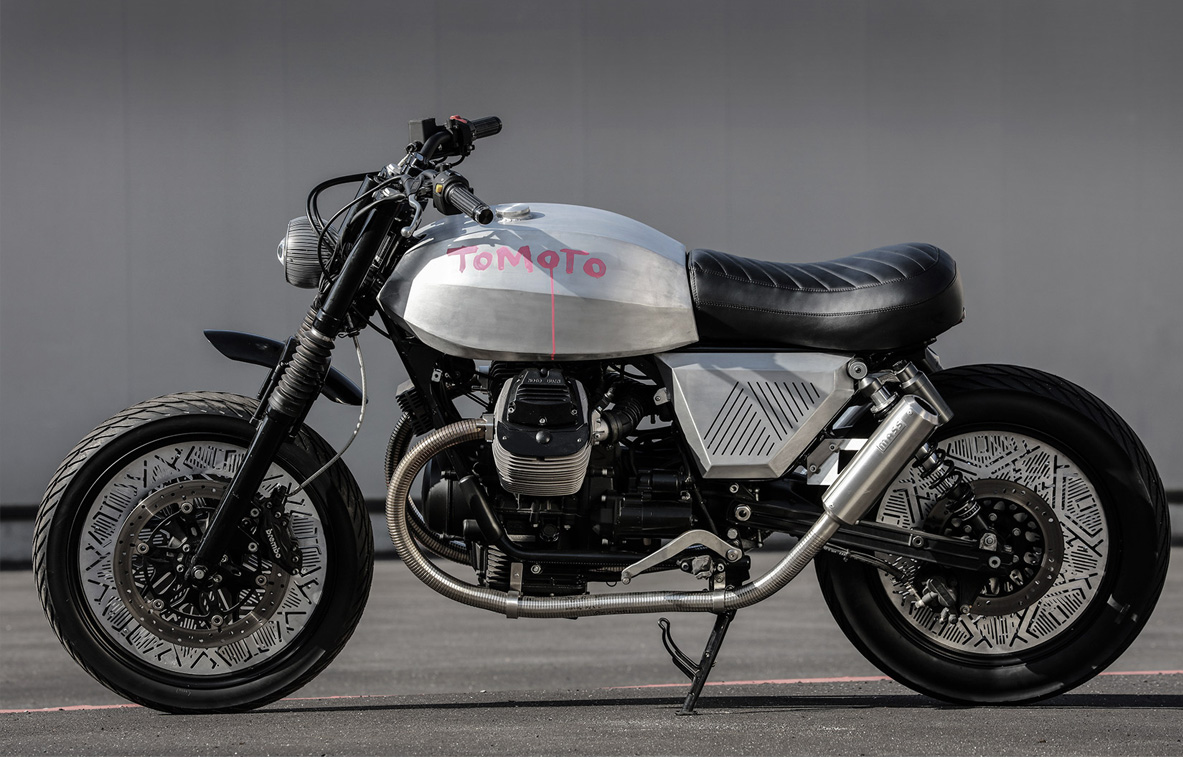 Indeed, Dixon himself says he first became interested in design while repairing and welding motorcycle frames as a young man. As for us, we love his return to motorcycling. If this machine were available at Habitat we'd be placing our order straight away.