The Cable House by Tom Robertson Architects is a testament to finding elegant solutions to the challenges posed by a dense urban environment, a narrow south-facing site and heritage context.
The priority from the very beginning, in order to combat the dark look and feel was to maximise light, air and space. However, this objective was made all the more difficult due to the narrow site – which meant two competing design ideas will be in direct contradiction to each other.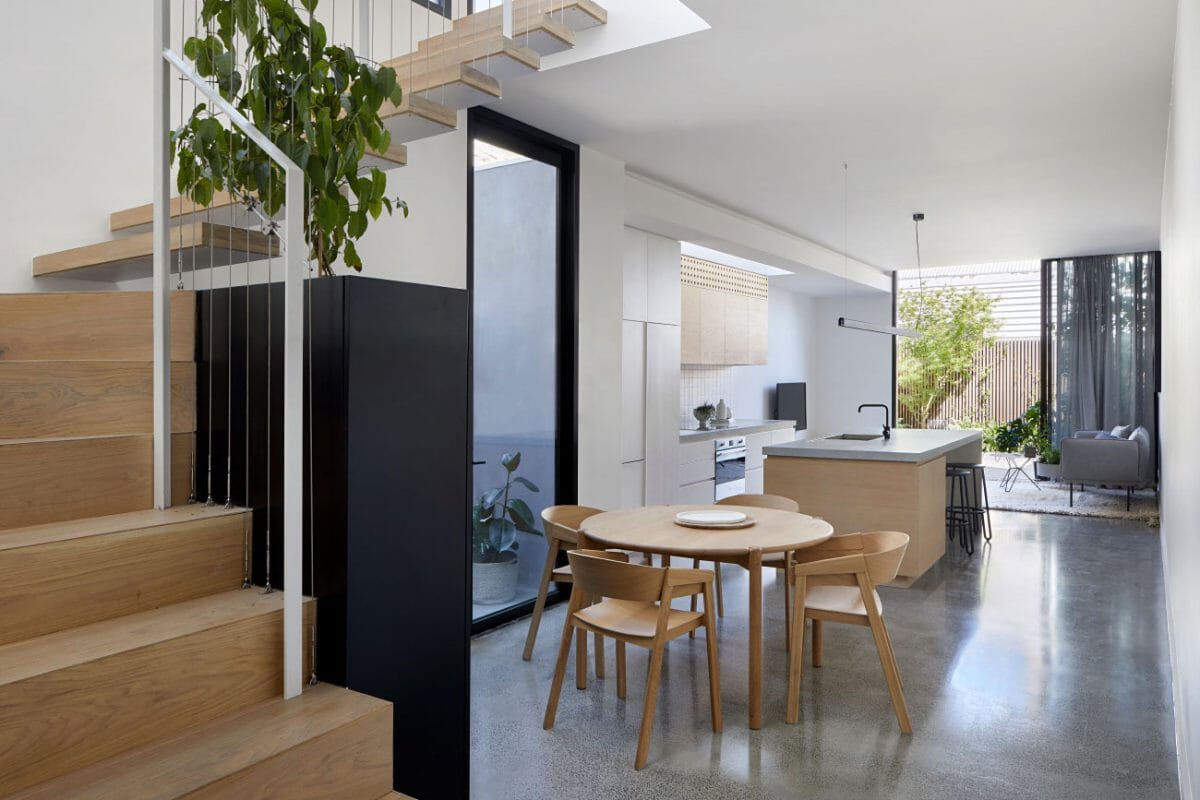 The striking gable roof of the Cable House ensures that the lowest points adjoin the neighbouring properties- a simple yet elegant solution to planning regulations. The introduction of the gable roof of the upper storey also ensures the elevations are sympathetic toward the surrounding area and for the inhabitants inside with the soaring raked ceilings and full-height windows in the master bedroom.
---
---
By working with minimal outdoor space, plants are integrated into the architecture to preserve a connection to nature. A planter box is also built into the façade- with vines growing around steel cables to soften the minimalist lines, eventually creating a living green exterior.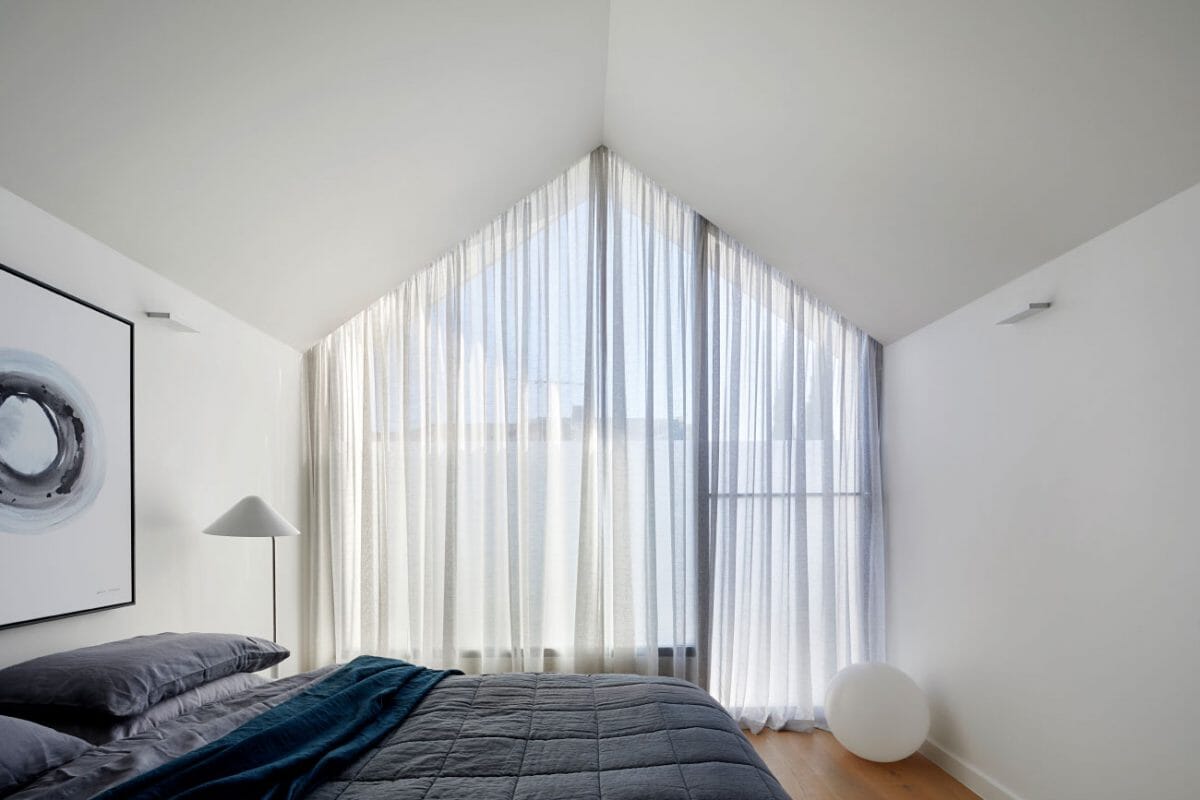 Photography by Tatjana Plitt
Styled by Bea + Co Style
Built by Appetite for Construction
Take the tour of the property above and if you're looking for another inner-city sanctuary, check out NGA House by Sanuki Daisuke Architects.