It's often said that a selection of luxury staples is all you will ever need. And that is invariably true, after all it was Hardy Amies who said 'a man should look as if he has bought his clothes with intelligence, put them on with care and then forgotten all about them.' What he of course is referring too, is buying well, buying clever and buying a range of essentials that can mould to any mood and any occasion.
Although the terms of 'staple' or 'essential' appear so easy, they can be hard to interpret. For instance, when do you decide what plain white shirt is best or what array of simple tees is best for you? Thankfully Form & Thread has the answer. Founded in 2015, Form & Thread work to a simple, albeit extremely effective, mission statement of 'providing excellent quality menswear essentials' for all occasions. The use of Europe's leading textile manufacturers and considered, minimal designs ensure that Form & Thread basics are luxurious, easy-to-wear and most importantly, affordable. Which means your search for the perfect selection of essentials can now stop. Check out our top picks from the latest Form & Thread collection to discover this seasons' must-have staples.
The requisite for any staple shirt is an exemplary fit; and that's exactly what this Form & Thread White Essential Oxford Shirt provides. Cut in a handsome, regular fit for a sophisticated and comfortable feel, the shirt is refined with delicate details in the form of a classic cut-away collar, premium Corozo button placket and button cuffs.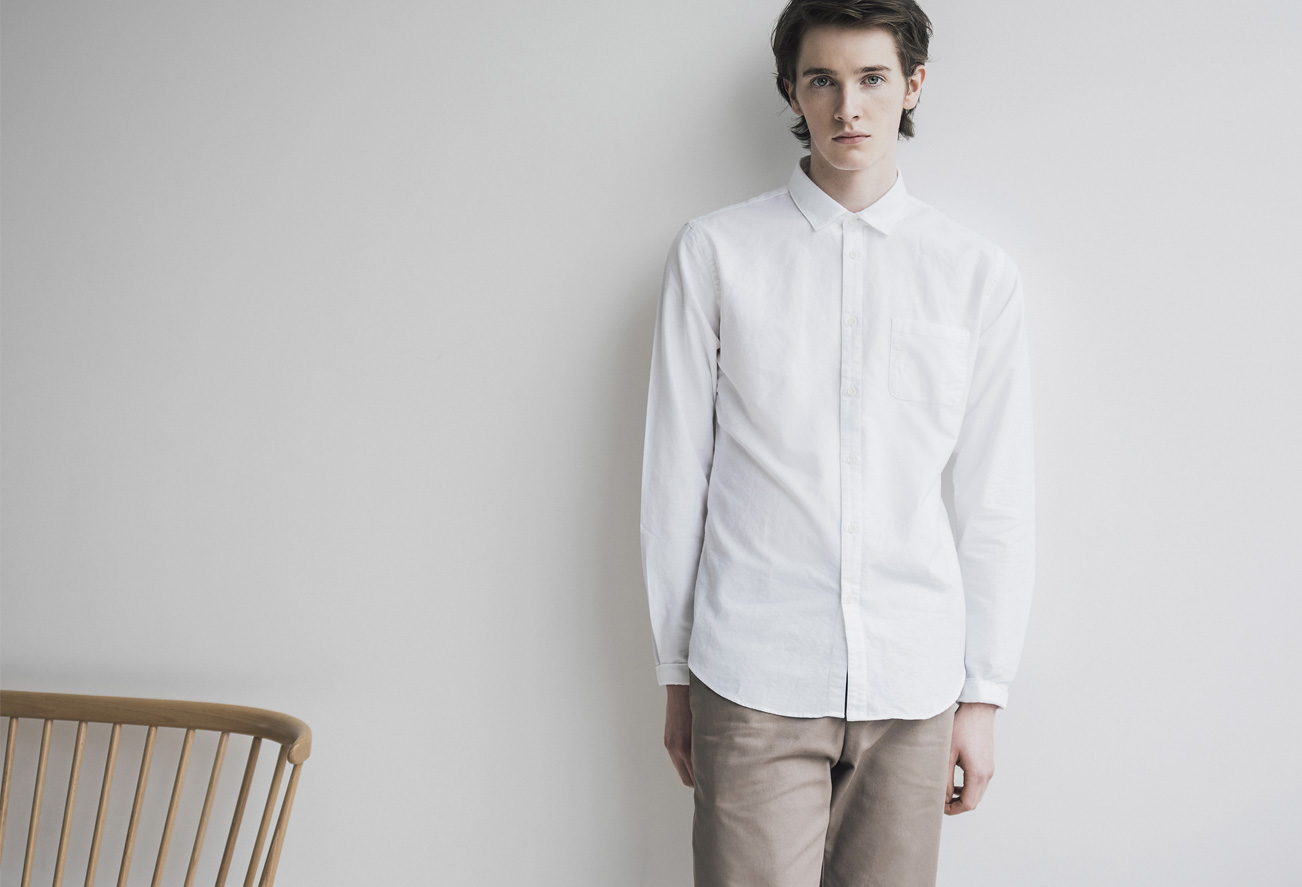 With a zest for creating new things built on time-honoured tradition; Form and Thread has introduced the Rust Orange Essential T-Shirt to its new spring offering. Crafted from a unique cotton jersey, the simple orange tee is detailed with a wide ribbed neck and acts as the perfect complement to dark grey trousers as we creep towards summer.
T-Shirts come in all shapes and sizes, but this is Black Essential Tee is the only way to bolster your wardrobe basics. One of Form & Thread's most popular pieces, the black essential t-shirt will go with everything you own. The premium high-quality cotton construction will not only feel superior against your skin but it will also survive the run-ins with your washing machine time after time.
[caption id="attachment_22637" align="alignnone" width="1000"]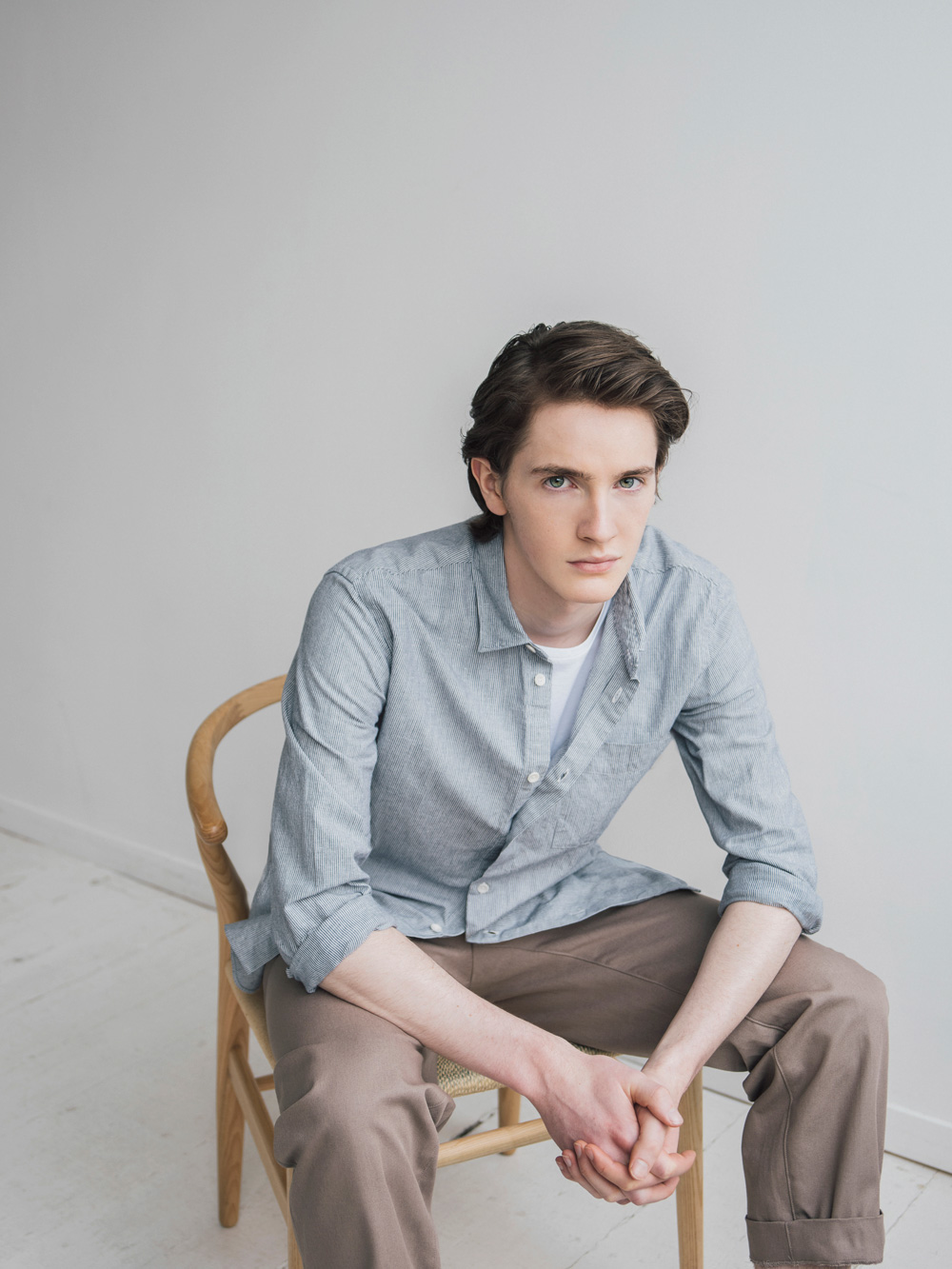 Form & Thread - Blue Grey Melange Essential Shirt[/caption] [caption id="attachment_22638" align="alignnone" width="1000"]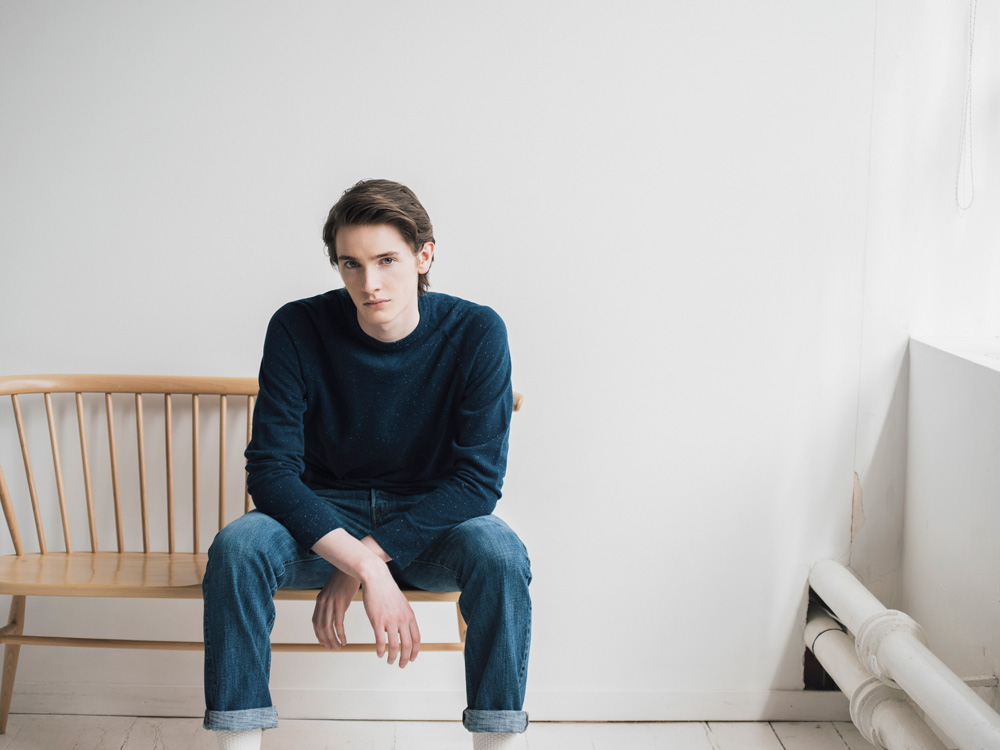 Form & Thread - Indigo Nep Yarn Essential Sweatshirt[/caption]}
Brooklyn Stripe Essential Shirt
Everything seems to be lining up nicely this spring – and by that we mean the emergence of warmer weather and subsequently, the emergence of the classic stripe shirt. This Brooklyn Essential Shirt is easier to wear than you think; whether its worn over a loopback sweatshirt or a simple tee, or even with a pair of light-coloured jeans to keep the look casual but in control. This Essential Shirt from Form & Thread has been crafted from a beautifully textured cotton for an extremely comfortable and breathable feel, while its cut in a regular-fitting silhouette with a relaxed collar and Corozo buttons for a casual, carefree feel.
Grey Melange Essential Sweatshirt
The sweater has outshone its sporting origins to become a versatile staple in any man's wardrobe. Defined by its distinctive loopback fleece construction, this Grey Melange Essential Sweater is softer, lighter and more luxurious than its contemporaries. While the sweaters' supremely soft touch is complemented by a slightly wider neck for a relaxed, comfortable finish.
Shop the entire Form & Thread collection at OPUMO.