VERK Rose Gold / Mocha Leather Model 01 Watch
VERK, the Scandinavian watch brand that takes its name from a Swedish term that refers to the 'end result of someone's efforts', is obsessed with the marriage of simplicity and function. Which means all of its watches feature a considered and minimalist mix of brushed and polished finishes. Our current favourite, the Rose Gold / Mocha Leather Model 01 Watch, is forged from high-quality components such as a Swiss Ronda 7 Series movement, sapphire crystal glass and a Tuscan full-grain leather strap. But the real strength of a VERK timepiece is that its quality is tangible. As soon as you come into contact with VERK you'll instantly understand the underlying quality and craftsmanship that has been taken to produce it.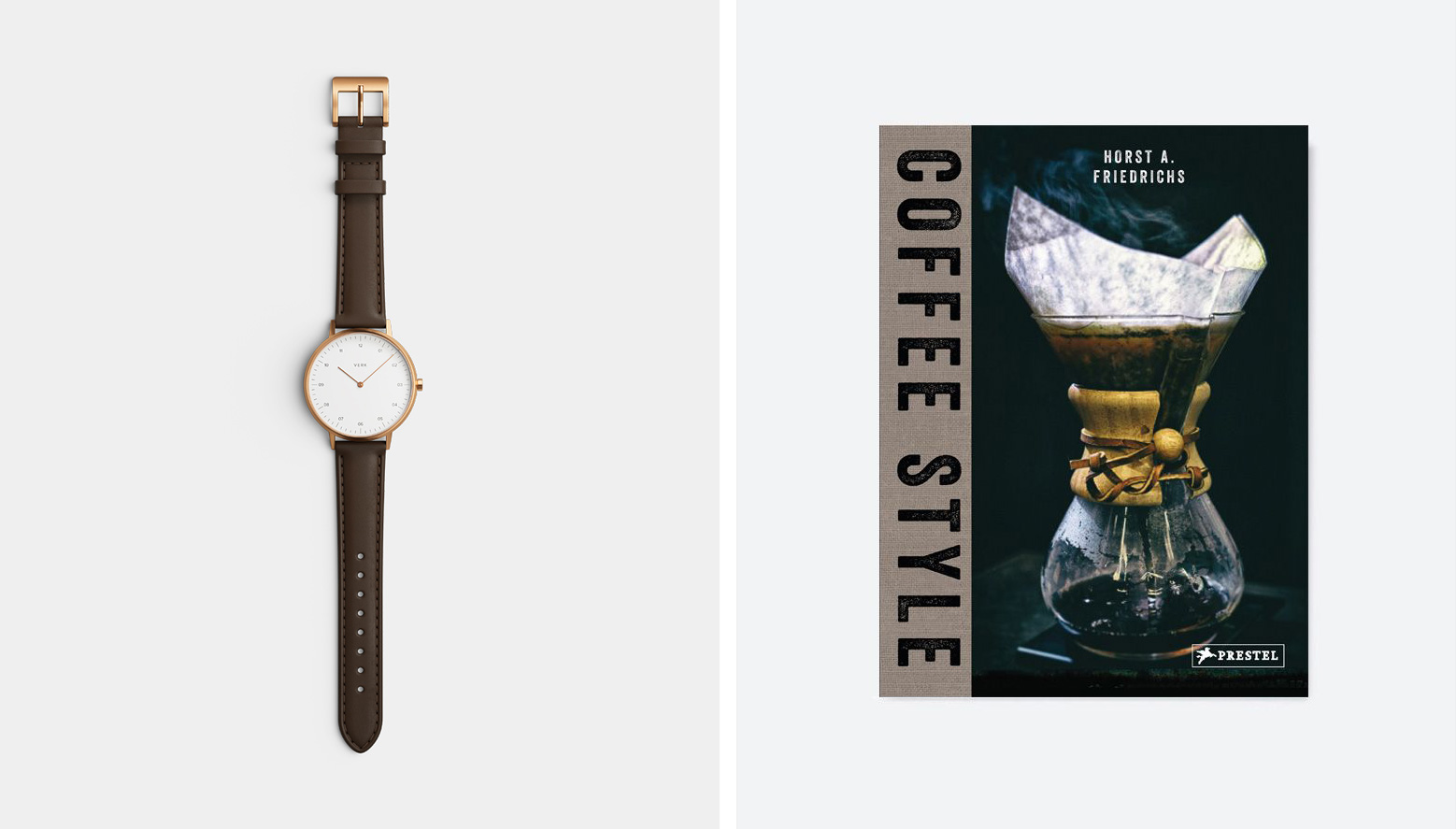 Mews Camel Wool Oversized Coat
This winter - in a slight shift across the colour chart - sees camel take over from khaki as the go-to colour tone. In truth, camel has never fallen out of favour. The camel coat, for instance, has been held in high regard for a long time, and that is all down to its timeless appeal and the fact that it is a colour that can be easily matched with a range of neutral hues. Just look to the Wool Oversized Coat from Mews for evidence. Cut in a straight and oversized fit that makes it ideal for layering, the Mews Camel Coat is characterised by its wide volume and a v-neckline that is complemented by press-stud hidden buttons and an unlined interior. It's the easiest way to incorporate camel into your winter wardrobe, especially when paired with black, as the contrast and grounding of the two hues offer a multitude of styling options.
DON Paris Black Wool Casquette Cap
Many different items can be considered a sporting icon – the sneaker, the coach jacket etc. – but not one can match up to the baseball cap. After officially making its debut atop of the heads of Brooklyn baseball team the Excelsiors in 1860, the simple cap has since been welcomed and worn by all – from the founding fathers of hip-hop to modern streetwear enthusiasts – and now it nestles somewhere nicely in between. Which means it can be worn whenever and wherever. The key to buying a baseball cap is by keeping it clean and simple, much like this Casquette Cap from DON Paris. Available in four neutral tones of black, navy, camel and grey, the cap is easy to integrate into any outfit, while its signature branding to the side and rich wool texture elevates it above the ordinary with a little-added comfort and a little extra warmth.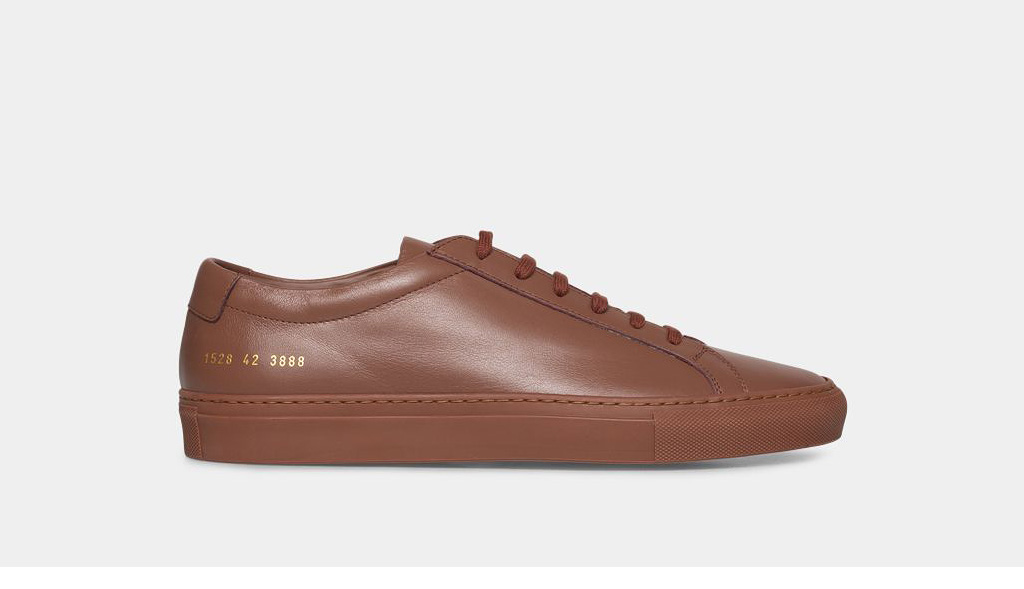 Common Projects Brick Original Achilles Low Sneakers
Common Projects has been long renowned for taking the humble leather sneaker into uncharted territory, and here, with these new red Brick Original Achilles Low Sneakers, it's pushing the iconic low-top sneaker into a whole new realm. It's something of a departure for the brand, whose Original Achilles sneaker is something of a modern classic, but it's a welcome one. As these striking red brick sneakers will add a splash of colour to any outfit, and pairing them with a classic overcoat and a black coloured jean will complete the perfect seasonal colour palette.