Filling Pieces Blue Low Strike Knit Sneakers
We're extremely pleased to welcome Filling Pieces to OPUMO and especially one of our favourite sneakers of the season, the Blue Low Strike Knit Sneaker. Amsterdam-based brand Filling Pieces is on a constant quest for innovation which often leads them to explore a range of novel materials and manufacturing techniques every season. For AW17, the brand has revolutionised the Low Strike Arch Runner Cross Knit with the use of a unique jacquard knitting technique to create fully knitted uppers that are composed of five different stitching patterns. The uppers have been 3D knitted to reinforce areas of high stress and to allow for flexibility and breathability in other positions. Basically, they're some of the most comfortable sneakers you're likely to wear this winter.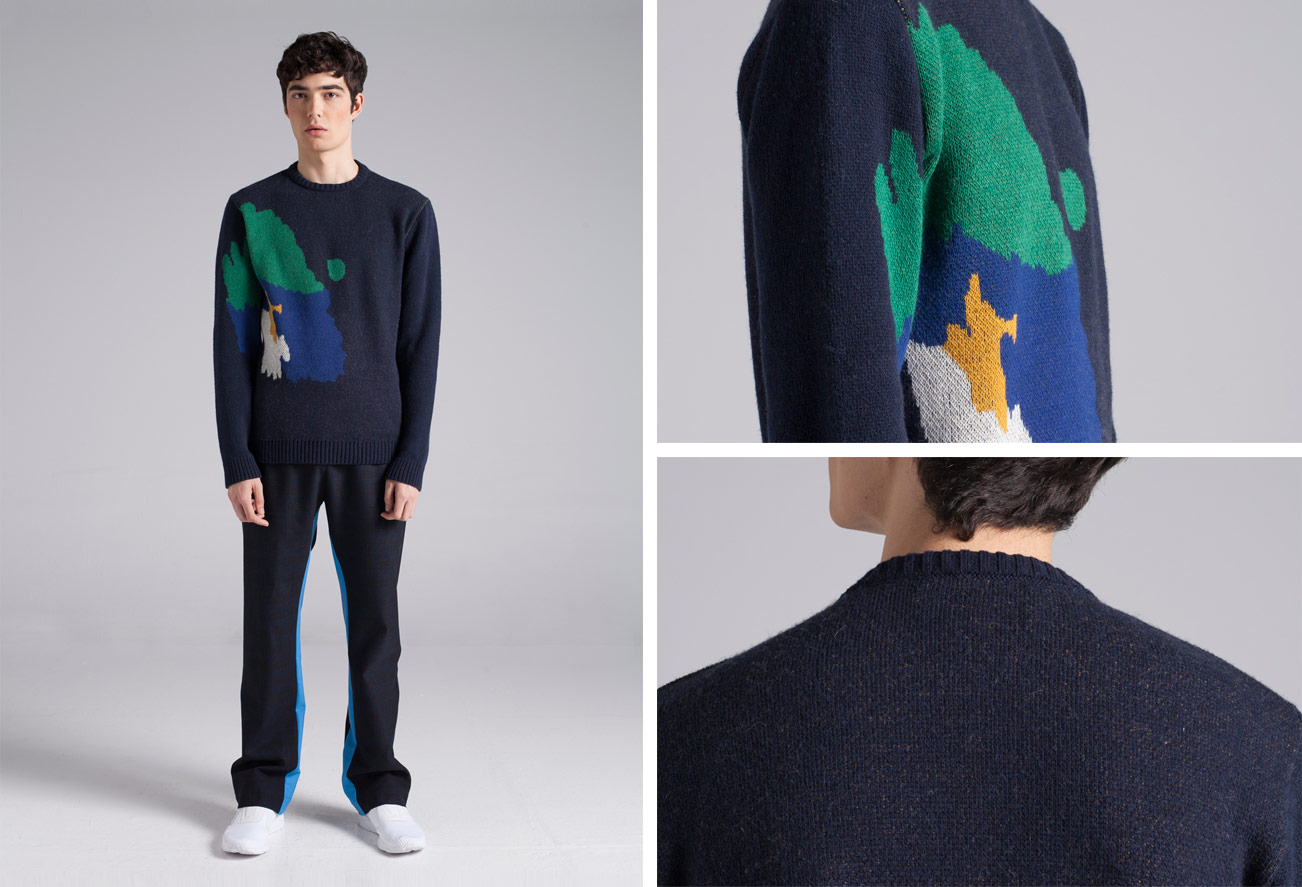 Rustic isn't a word usually associated with the stand-out aesthetic of Etudes, but this pair of Navy Archive Trousers is in essence a refined version of a classic workwear silhouette. The bold blue trousers are cut in a comfortable, relaxed carrot fit that are pleated at the waist for a slightly formal twist. Of course, the hardwearing denim offers a luxurious take on the relaxed design, but the weave is textured enough to give the trousers a casual feel. Embrace the cosiness with a thick rollneck sweater and you're all-set for winter.
No matter how old we all get, no one forgets the spirit of adventure. CLUTCH Magazine showcases various lifestyles of people from America, Europe and Japan to provide an insight into the images of people around the world who continue to pursue their hobbies and interests day-in-day-out. The magazine's insightful interviews and photos provide a unique perspective into these lives an open up the eclectic world of CLUTCH MAGAZINE to an entire new audience.
Lockwood Blue Rhizome Bamboo Telescopic Umbrella
The umbrella is one of the most undervalued items in a wardrobe as you don't fully appreciate one until you don't have one, or even worse, when you get caught short without one. Courtesy of the dependable and incredibly easy telescopic nature of this Blue Rhizome Bamboo Umbrella from Lockwood you will never get caught in such a predicament ever again. The diminutive umbrella is part of a limited edition collection – 1 of 30 – Lockwood Telescopic Umbrella. Precision engineered in London and expertly crafted at Lockwood's manufactory in North London using the finest cloth and woods from around the world, the telescopic umbrella is built for durability. Complete with a patented GRADE-A steel frame and proofed water-resistant cloth, your Lockwood Telescopic umbrella is built to last a lifetime.