Every week we search through a number of new releases to bring you a bite-sized selection of the latest and greatest in menswear, sneakers, lifestyle, art, homeware and audio – and here's the latest. Enjoy.
Since its inception in 2014 in Lisbon by Isabel and Jose Maria, JAK has built up a steady reputation for being 'sneaker perfectionists'; as the brand creates a range of modern, minimal sneakers that are made with precision, care and the highest quality craftsmanship. Completely sourced and manufactured in Portugal, JAK's shoes are all made instantly recognisable thanks to their refined appearance, impactful presentation and unique array of colourways. One of our favourite pairs right now, especially as we seem to be creeping into the colder climes of winter, is the Royal Navy Sneakers that match winterised-blue leather uppers with a stitched plain rubber cup sole, a premium natural calfskin lining and an incredibly comfortable shock-proof insole.
A Day's March Navy Melange Wool Original Overshirt
The things we should all look for in clothing; versatility, comfort and reliability, are the cornerstones of the A Day's March Overshirt. The brand's Original Overshirt is perhaps one of the brand's most popular pieces which is why we didn't really need an excuse to introduce you to it this week. With its roots set firmly in workwear, the overshirt is cut in a vintage fit to ensure that the shirt is not only easy to layer through winter, but it is also incredibly comfortable when worn over a simple tee in warmer weather too.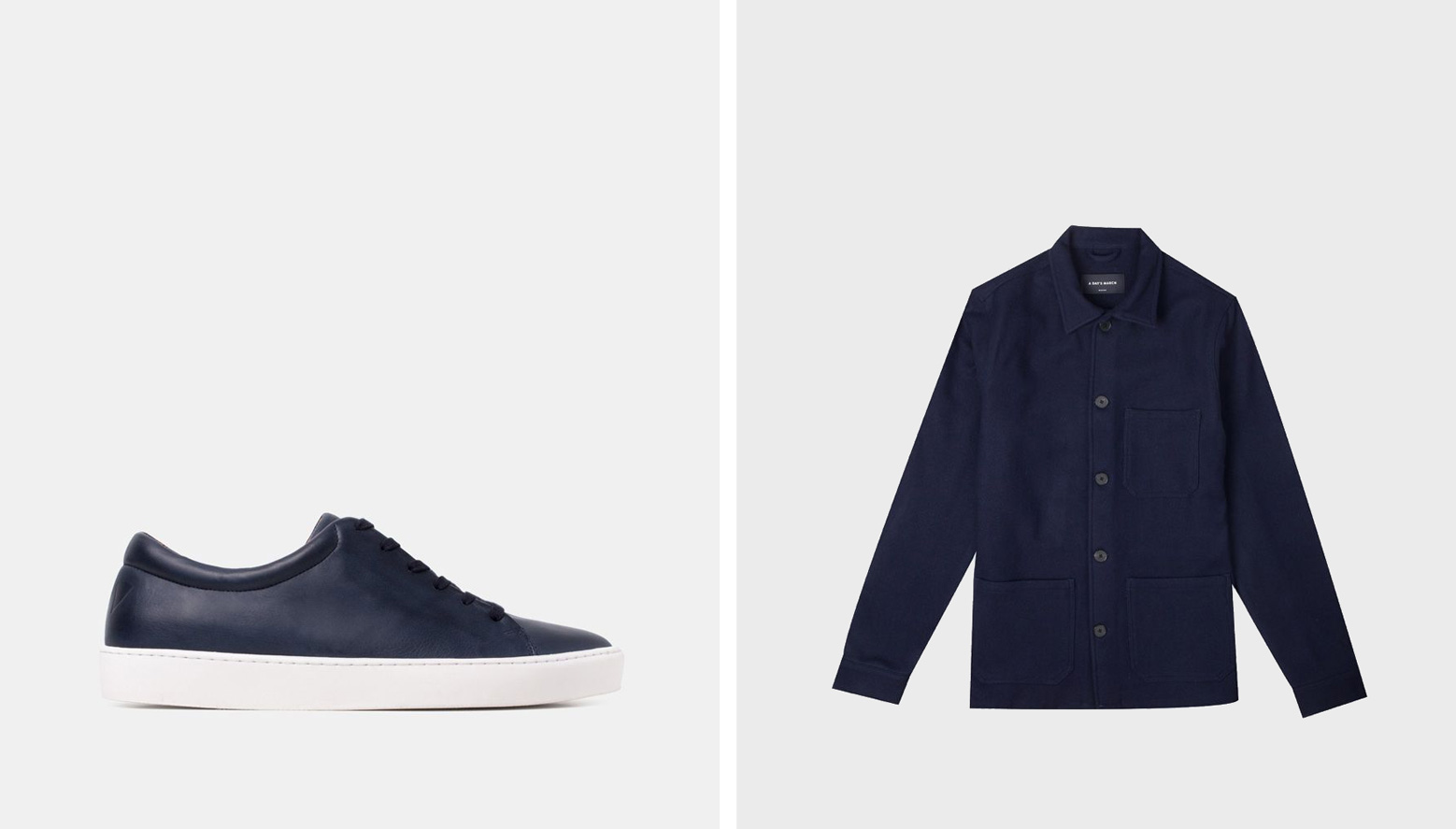 Master & Dynamic Silver / Navy Leather MH40 Headphones
Master and Dynamic is so revered for their acoustic quality, that the brand has been able to make a pair of headphones for Sir Paul McCartney in the past, which is about as good as a reference as you're likely to ever get. These MH40 Headphones, designed to be the 'modern thinking cap' by allowing you to block out external noise, are made from resilient silver stainless steel frames and dark blue memory-foam lambskin leather ear pads to ensure they're both lightweight and comfortable. Plus, the MH40 headphones also come complete with oxygen-free copper cables and gold-plated adaptors to ensure that they serve up a rich, detailed and expansive sound every single time.
Sometimes it takes an alternative vision to create something truly spectacular. And it's safe to say that Tom Pigeon – the independent British creative studio founded by Pete and Kirsty Thomas – have had a closer look into some of their more obscure inspirations to create its latest range of minimalistic prints. The simply titled 'Tin Sheds' collection is a series of A3 prints that wonderfully document the shapes and colours of agricultural metal sheds. The beauty of the collection lies in the fact that the simple illustrations go beyond the humble aesthetics of the garden shed to offer an architectural-inspired insight into one of the most loved most-used spaces of the entire home.
YUYU Amsterdam Grey / Blue Basket
YUYU Amsterdam is making a big splash in the world of sustainable design for its range of simple, albeit extremely well-made, homeware items that come straight to you at an honest price and without a single compromise on quality. Its handmade raw jute baskets, made from the natural 'golden fibre' as it is also known, not only look great in any interior courtesy of their coarse texture and neutral colour hues, but they're also super strong and flexible. Which means, you can use the YUYU Amsterdam Basket's for a range of different purposes; be it as a plant pot or for kitchen or bathroom storage.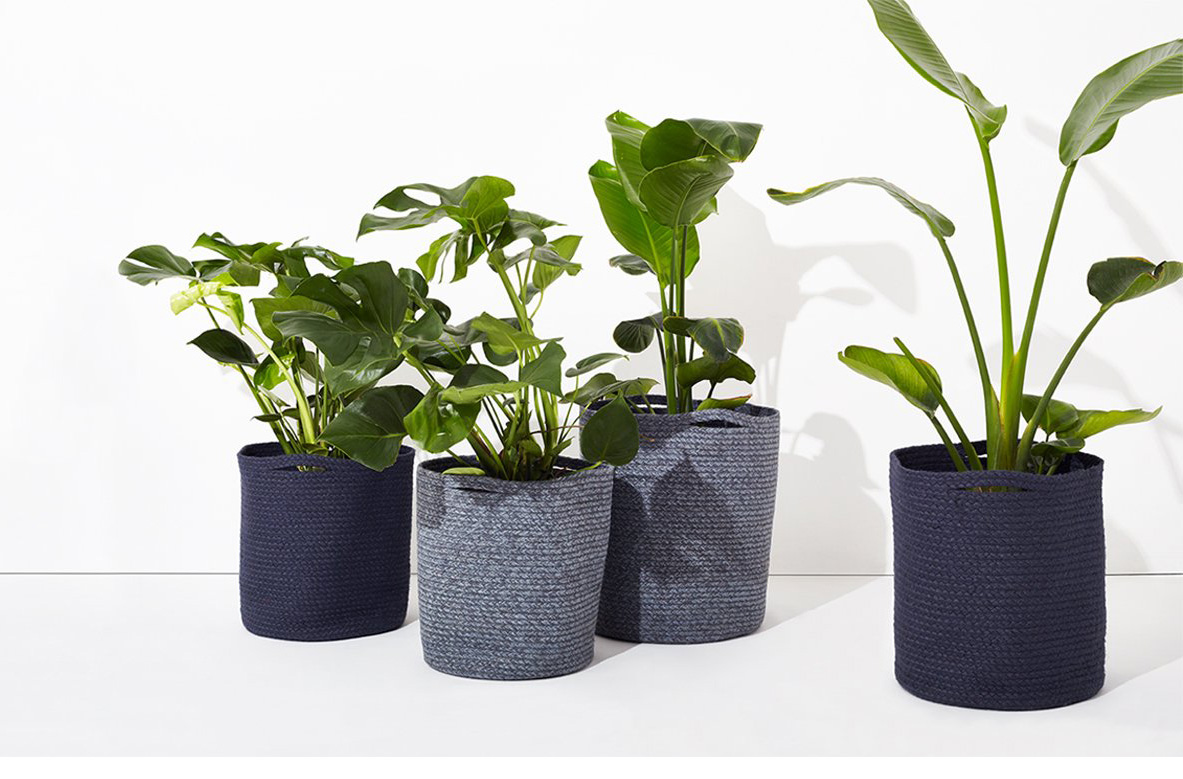 Want more? Catch up on all this week's new arrivals in 'Latest'.