This week will be better remembered for Shrove Tuesday, Valentine's Day and the celebration of Chinese New Year. But if you haven't got plans for any of those three occasions, or if you have, and you need a break from the week's festivities, then why not treat yourself to one of the best new arrivals to land online this week? Check out five of our favourites below…
It seems that not a day goes by without another new sneaker being dropped; but, for whatever reason, our thirst for new sneakers is never quenched. This latest pair from Diemme, though, will be sure to curtail your craving for sneakers for the time being at least. Defined by a unique front RIRI zipper fastening, the Diemme Fontesi is a modern adaptation of a technical mountain runner. Instantly recognisable, the clean, minimal sneaker has been crafted from rough suede Mohawk leather uppers for a unique textured finish. But the real appeal of the sneakers' lies underfoot, as the Fontesi comes complete with a tonal black Vibram rubber sole – what we consider to be one of the most comfortable and hard-wearing soles in the entire sneaker game.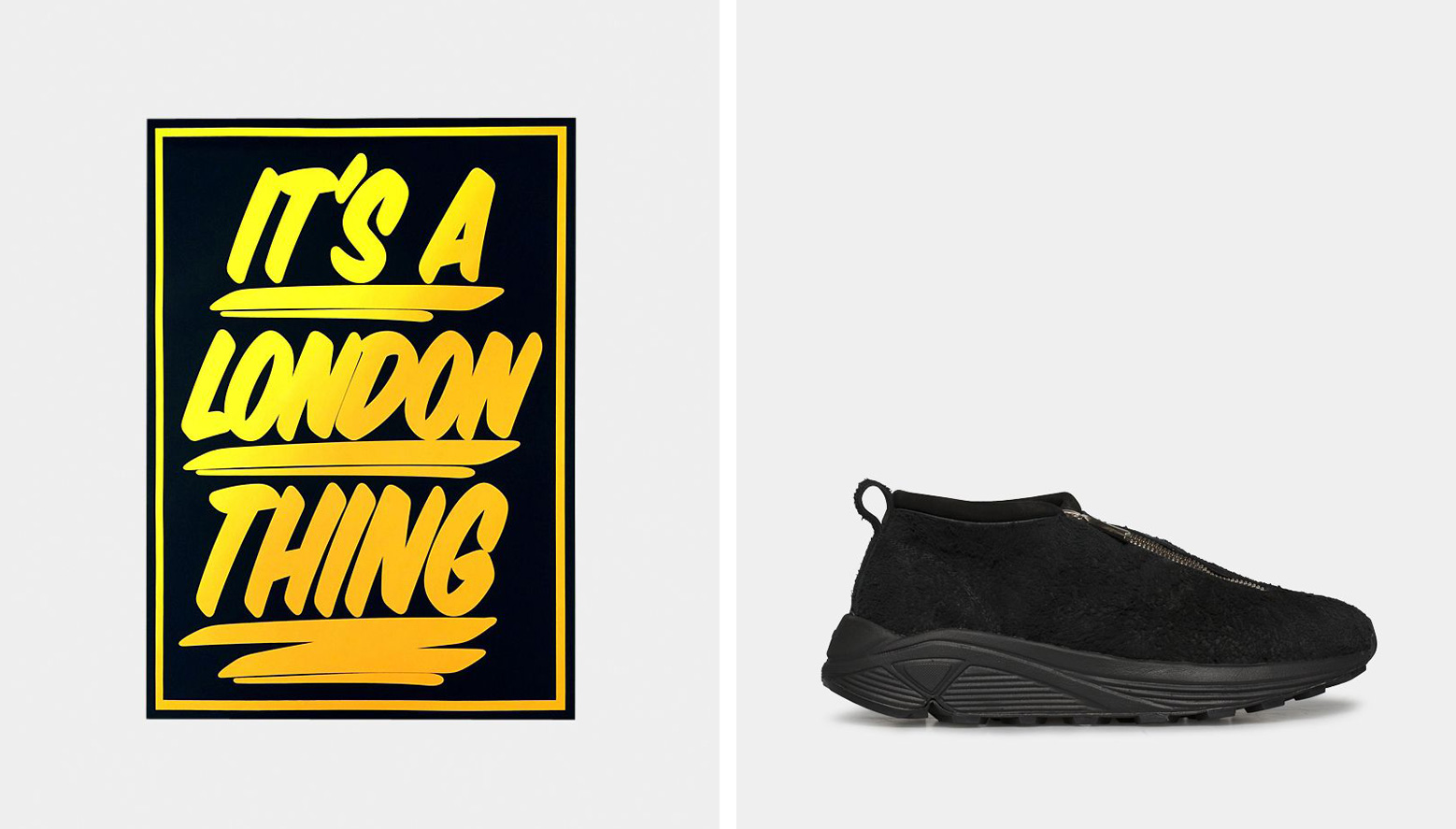 Two icons have come together to share their common values in this exclusive capsule collection of sound tools inspired by the design of the world's fastest aspherical lens – the legendary Leica Noctilux-M 50 mm f/0.95 ASPH. The wonderful Master & Dynamic x Leica collaboration sees an update of the incredibly popular MH40 Headphones, with newly improved acoustics alongside custom smooth cowhide and stainless steel componentry. The distinctive red acoustic mesh of the lambskin ear pads, signature glass dot, knurling and custom etching that pays homage to Leica's iconic design. It's the true embodiment of the old adage, 'the best of both worlds.'
As the founders of Alex Orso, Phil Marshall and Alex Simpson can be appropriated as changing the world's attitudes to men's jewellery. Having created some of the most popular bracelets and necklaces in the inherent male-bracelet boom – in the form of the classic Gold 10mm Cuff and the Hex Leather band – they are still convincing form more men to be wearing wrist jewellery, despite only being less than a year into their journey as a brand. One such piece of jewellery is the all-new Silver Ring Pull necklace. Cast in brass and specially plated in Rhodium, one side of the necklace has a brushed stain finish and the other a contrasting high polish finish. Better still, all Alex Orso pendants are supplied with a chain in the same finish – and all chains are sold to you in your preferred chain length.
In 2009, Uniform Wares burst onto the British watch scene with its understated, elegant and beautifully Bauhaus-inspired models – and soon became one of the country's most coveted timepiece brands. The label's thirst for innovation has never failed to subside, and the resulting nine years have seen Uniform Wares constantly evolves its considered, contemporary aesthetic to welcome in a new range of unisex designs. Our current favourite, the Uniform Wares M35, exemplifies the brand's killer combination of slim-line case design and straightforward faces to ensure it can simply suit any wrist and any occasion.