Every week we welcome in some of the finest pieces of design from around the world, and although it's incredibly exciting, it's sometimes hard to keep on track of what's just landed. So here are five items that we're all chatting about in the office right now.
Although floral and print is back in bloom and etched on everything from tapestry sweats to denim this season, they are best worn through pattern-fused shirts. This USN Shirt from YMC is our top choice for spring as its large jungle printed design is made all the more wearable courtesy of its garment-dyed finish.
Vanu Studio Black Mid Top Chelsea Sneakers
Vanu Studio's collections are more about playing with proportions and materials rather than decoration, and every sneaker that the brand produces is an understated adaptation of the classic Chelsea boot. This pair of Black Mid Top Chelsea's are made from start to finish by one master craftsman in Portugal with premium suede and nubuck alongside a durable and incredibly comfortable rubber sole.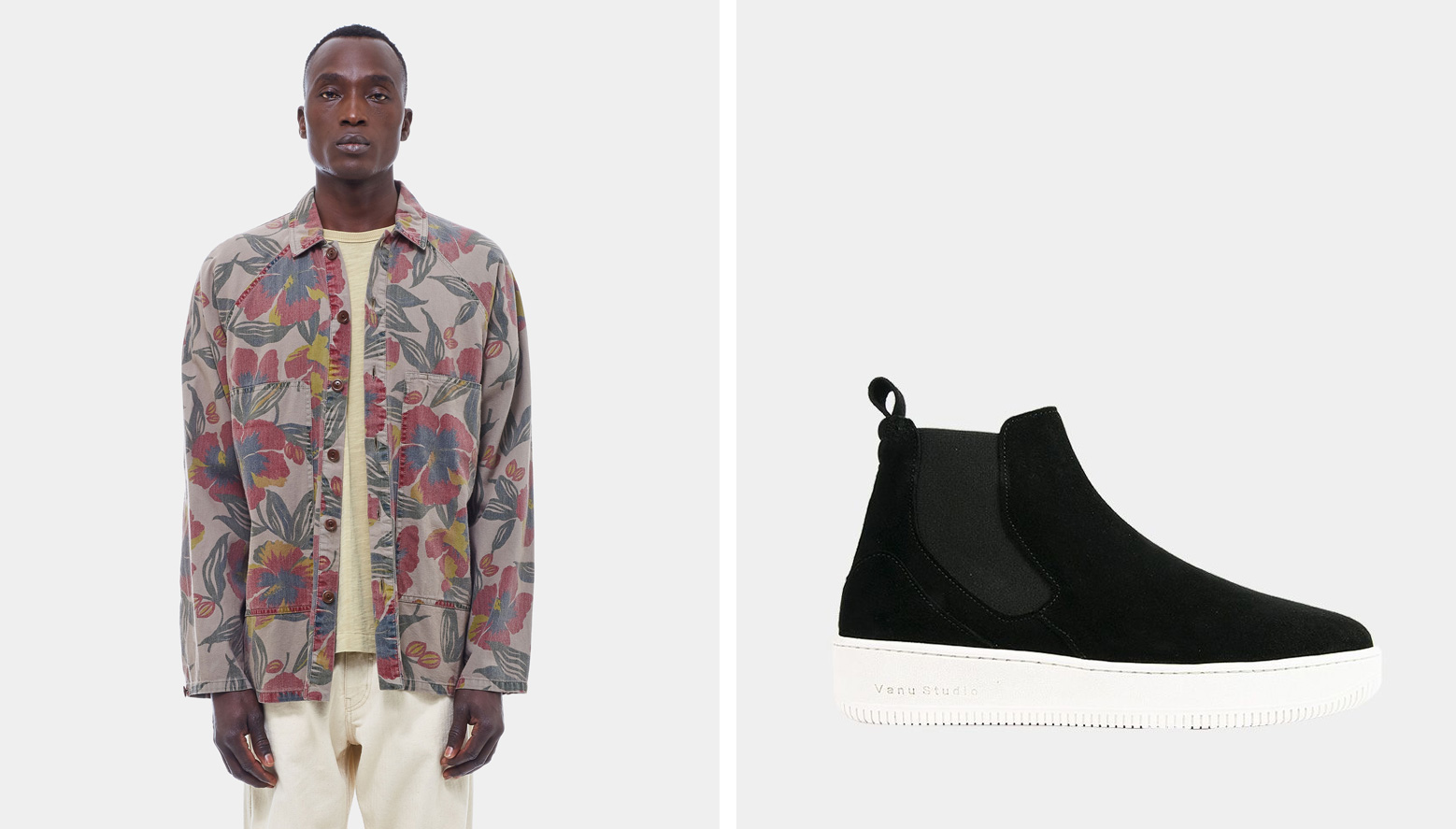 A few months back, Slowdown Studio launched its full collection of artists-design throws at OPUMO, and now they're back with a new collaboration featuring the work of Atelier Bebop. As always, the signature abstract designs make perfect patterns for blankets that you can comfortably use at home, at the beach, for a picnic or even hanging it on the wall. But for their latest product, the January Throw was selected as one of the twelve winners of the 2017 Slowdown art Competition, and it marries a myriad of orange, grey and black hues into one contemporary design.
Have you ever seen a pot plant fed through an IV drip? We didn't think so. But at least we now know you want one. This self-watering plant is the embodiment of Vitamin's devotion to producing items that are not only functional and beautiful, but also fun and original as the pot's unique characteristic allows the plant to be nourished with water and food as required.
The essence of Mimimalux lies in its formal simplicity, premium materials and lustrous finishings, and this basic philosophy gives each of Minimalux' distinguished collections their one-of-a-kind feel. The brand's signature table lamp pays homage to the iconic shape and materiality of the incandescent light bulb to offer a simple, albeit extremely unique, lighting solution to any room in the house.