Each and every week, we preview the latest arrivals and finest pieces of design from some of the best brands in the world. So here's the latest roundup of our favourite items hitting the website this week.
Edwin Black Baller Bomber Jacket
A classic lightweight black bomber makes a softer, sophisticated alternative to the more prevalent styles. It not only adds a welcome contrast to the backdrop of greys and khaki bombers, but it's also a great piece for the transition between seasons, enabling you to bulk up with a sweater while preserving the laid-back aesthetic that the bomber jacket brings. Plus, it's still a lot colder than we all expected, so this Edwin Baller Bomber is a worthy investment right now.
Archibald London Champagne Ayrton Eyeglasses
Archibald London is renowned for combining expert craftsmanship with timeless design and these Ayrton frames – named after everyone's favourite Brazilian racing driver, sorry to those Rubens Barrichello fans – are a case in point. The slim acetate frames are a nod to the iconic eyewear styles made famous through the 1960's and their elegant shape has been delicately balanced with a contemporary champagne colour hue. It's the sort of hybrid style of glasses that look unconventional but incredibly understated - perfect for the approach to summer.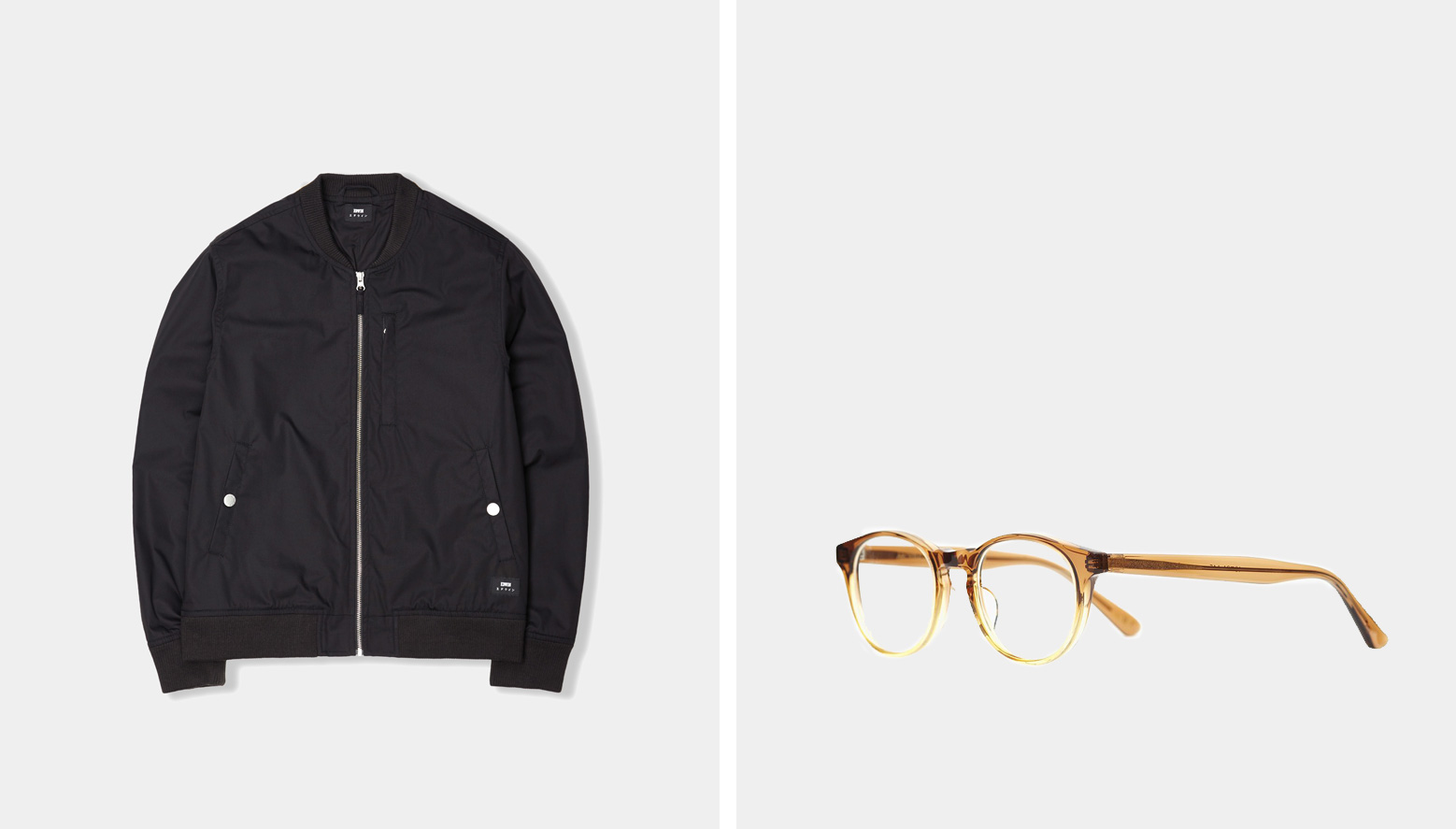 Common Projects Black Original Achilles Low Sneakers
Featuring new colourways and old favourites, the all new Common Projects collection – which has just arrived online today – retains everything that originally made Common Projects such a trailblazing force alongside a few added extras. One of our particular favourites, the Black Original Achilles Low, not only represents the label's luxurious, minimalist aesthetic thanks to it pristine leather uppers, tonal rubber sole and signature gold branding, but it also represents the perfect break-away from the growing 'ugly' sneaker trend. Plus, they'll go with everything in your working wardrobe from denim to tailoring to sportswear.
By Garmi is a small Copenhagen-based studio – run by an elusive two-man team with a shared passion for graphic and interior design – that specialises in creating beautiful, aesthetic and sustainable illustrations. The brand's enchanting ambiguity continues in the 'Dark Mind' print which is advertised alongside a simple description of 'you never know who might be watching.' Which is a little disconcerting, but we like it anyway. It will look good above your sofa, too.
Steele & Borough Biker Freedom Duffel Bag
Driven by a vision to merge classic cuts with contemporary materials, Steele & Borough create bags and accessories through an idea of what classic style can be in the 21st century. By hand-selecting the finest vegan leather, Steele & Borough bags are designed to stand the test of time and partner a modern man's day-to-day life activities, including the brand's classic all-black Duffel Bag; the perfect everyday carry for the gym, weekends or work.