It looks like the wall of grey cloud that has clustered the sky all year long is about to give way to the first signs of summer. In celebration of this, we've pulled together five of the best new arrivals of the week to ensure you welcome in the warmer weather in the best way possible. Check out the latest edition of the 'Top 5 Items To Drop This Week' below.
Invest In A Piece Of Art: Desplans Rum Acne Butik
Desplans treads that extra special line between contemporary every day art and art that sparks conversation. Their latest release, the Rum Acne Butik, is a montage made exclusively for Acne Studios' shop on rue Froissart in the 3rd arrondissement of Paris, and it is part of an extremely limited release. So, the chances are that it won't be around for long.
Be The First To Shop From The New Menu Collection: The Menu Large Smoke Troll Vase
Scandinavian design specialists Menu is one of the latest names to arrive at OPUMO, bringing with them an array of clever, good-looking solutions for the modern home. Beyond lighting, accessories and homeware you'll also find a selection of beautifully crafted glassware, such as this Troll Vase. The Vase' design is based on a clean and simple gesture, but depending on the thickness of the material, the vase continually features a dynamic change of shape and colour, from its thick base to its thin transparent bubble-like top.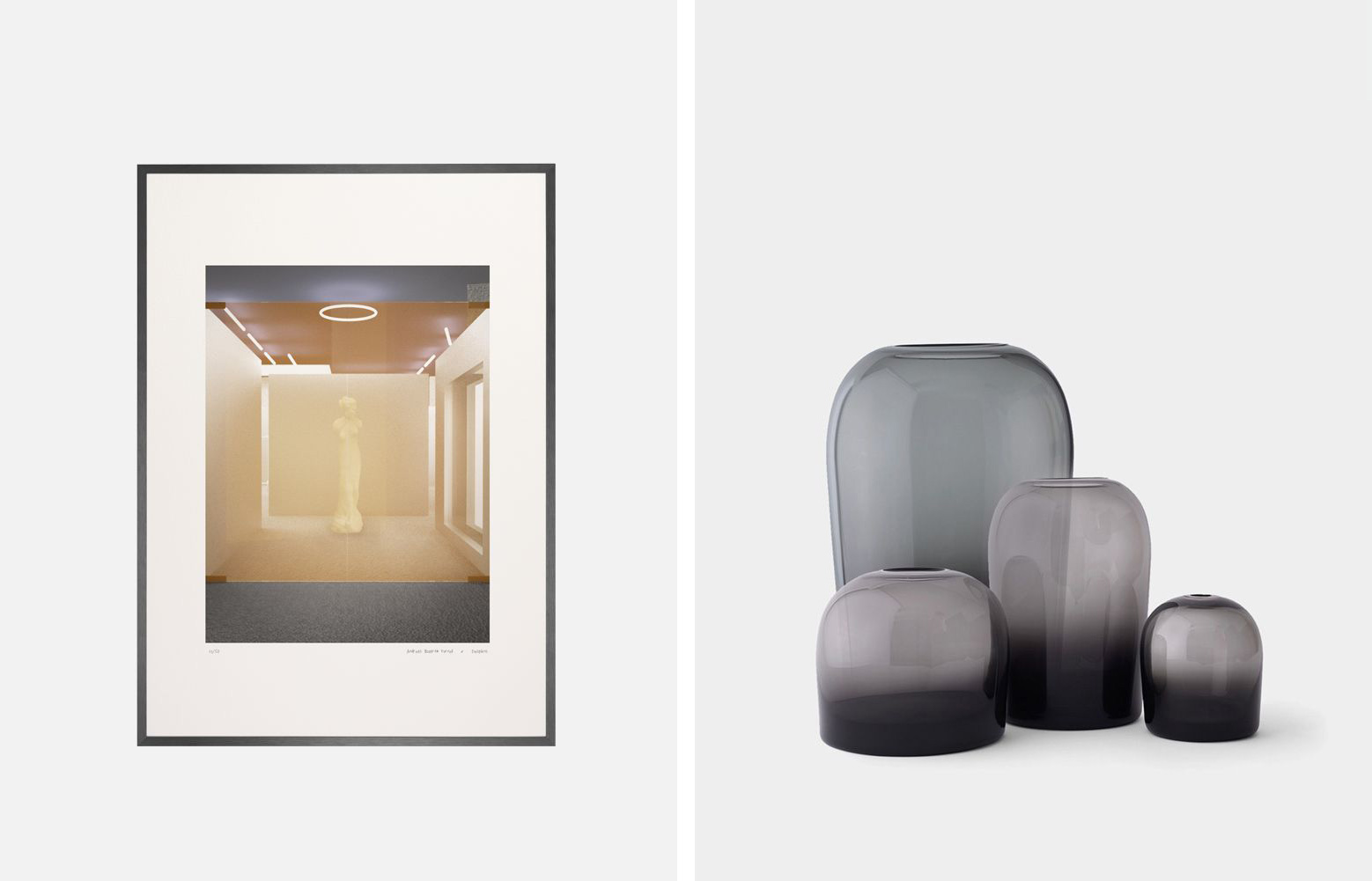 This Is The Only Polo Shirt You Need This Summer: Sunspel Magnesium Sea Island Polo
There's a number of reasons why you need this polo shirt. For one, it's from Sunspel - the British brand known worldwide for its premium menswear essentials. It's expertly knitted from a unique Sea Island cotton which is supremely soft and incredibly comfortable. And it's one of the standout styles from Sunspel's all-new Ian Fleming Collection, a luxurious capsule wardrobe inspired by the illustrious Bond author. Pick any one from the above, your summer will be better for it.
Upgrade Your Holiday Essentials: Finlay & Co Smoke Marshall Sunglasses
Everyone needs a new pair of sunglasses in their summer rotation, and we recommend those to be these Finlay & Co Smoke Marshall Sunglasses. The bold and angular square frames really sums up the London-based brand's aesthetic; modern, minimal and original, plus they also come complete with Carl Zeiss lenses for maximum clarity and UV protection.
Look Beyond The Staple White Trainer: CQP Snuff Brown Racquet Sneakers
It seems that not a day goes by without another new sneaker being dropped; but, for whatever reason, our thirst for new sneakers is never entirely quenched. This latest pair from CQP, though, will be sure to curtail your craving for sneakers for the time being at least. CQP's classic low top – the Racquet – is known for being soft and breathable, making it one of the best sneakers to wear this summer. Plus, the snuff brown colour hue is a hardy alternative to the blush and white sneakers that dominated last summer.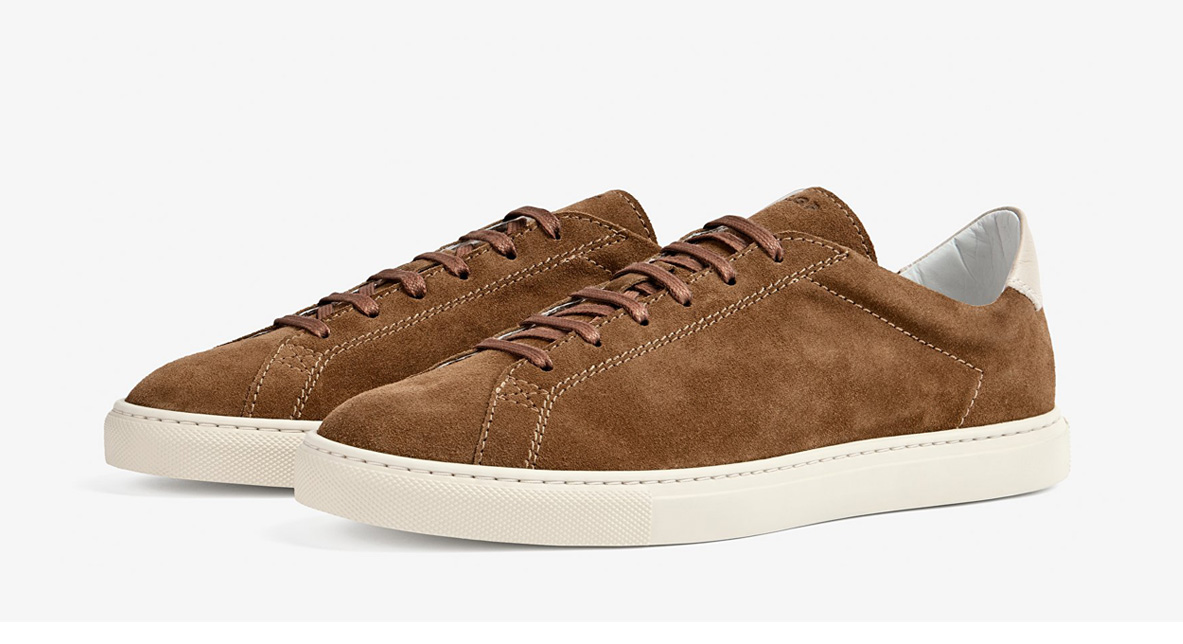 Shop all of this week's latest arrivals at OPUMO.