The CQP Racquet Sneaker is complete with all the requisite qualities you expect from a luxury sneaker; clean, minimal design, exquisite patina leather, coated cotton laces and delicate, precise details in the form of the deconstructed heel tab and subtle branding to the tongue. In a world where white sneakers have become part of every man's uniform, this CQP Racquet offers a refreshing and inventive take on a true classic.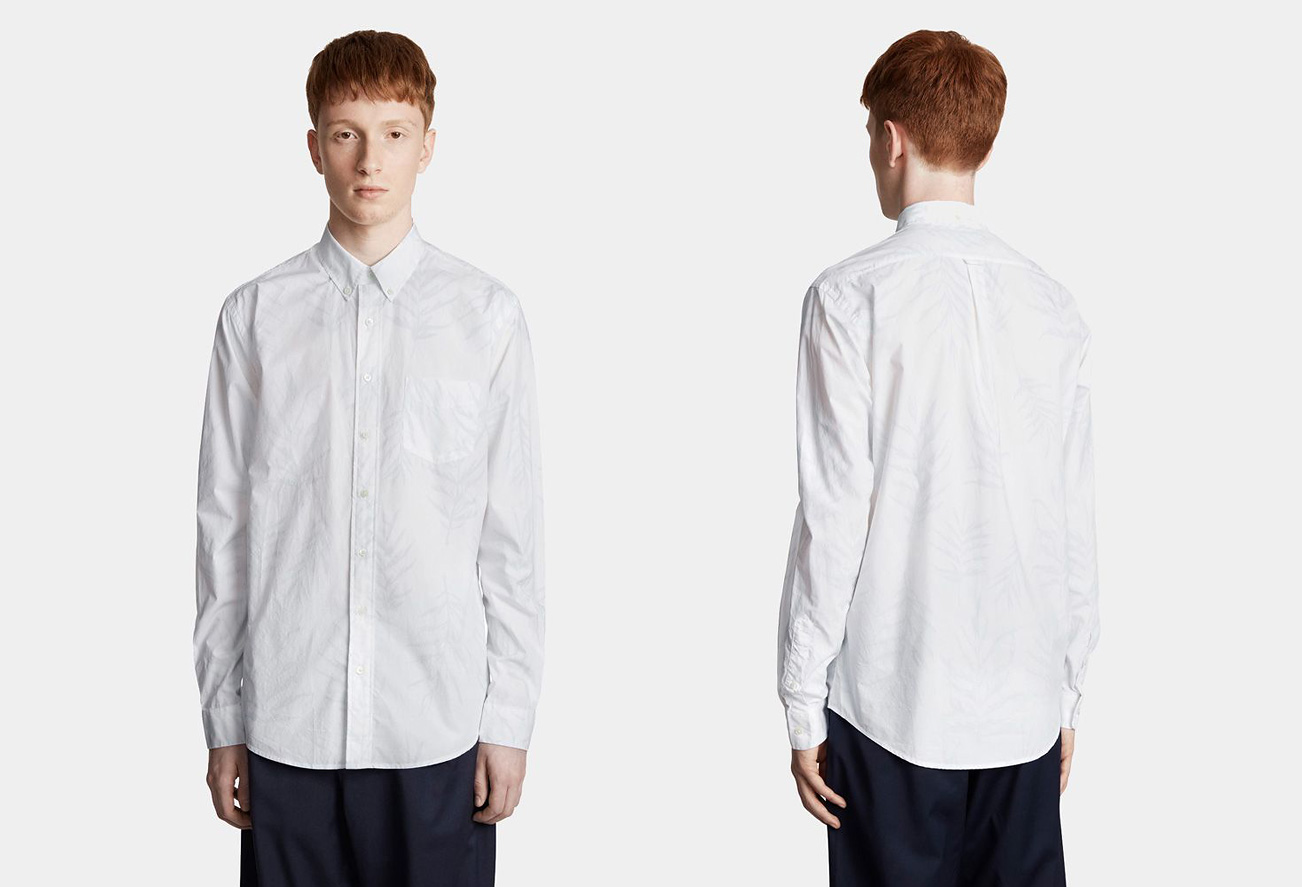 Schnayderman's White / Light Blue Leisure Ta Garden Print Shirt
It's the attention to detail and dedication to luxury that sets Schnayderman's Leisure Ta Garden Shirt apart. The soft stitching across the crisp cotton shirt exudes a laidback, luxurious feel that is complemented by the tonal seasonal print and the mother of pearl buttons. Cut in a relaxed fit with a classic centre back box pleat and a button-collar that makes this shirt perfect for the slow slope towards summer.
Natural Selection Graphite Skinny Jeans
Famous for its hard-wearing range of denim, Natural Selection has outdone itself with its latest release: the Graphite Skinny Jean. Cut from 11oz black denim with a unique handwash that helps to achieve the worn grey colour hue, the jeans are the brand's closest fitting skinny jean. Take inspiration from the overriding safari trend, and match yours with a khaki field jacket and a simple white t-shirt.
Uniform Wares C40 Brushed Steel Day-Date Watch
It's been eight years now since Patrik Bek and Oliver Fowles set out to shake up the world of watches with the formation of Uniform Wares. The brand has delivered on that founding promise, as Uniform Wares has made an indelibly mark on the industry with its premium timepieces that are characterised by thoughtful design and the finest mechanical components. One of our favourites this season, the Uniform Wares C40, is a Swiss-made, day-date dress watch that lives in a solid, albeit slim, 40mm diameter case and comes complete with an exclusive British shell cordovan leather strap.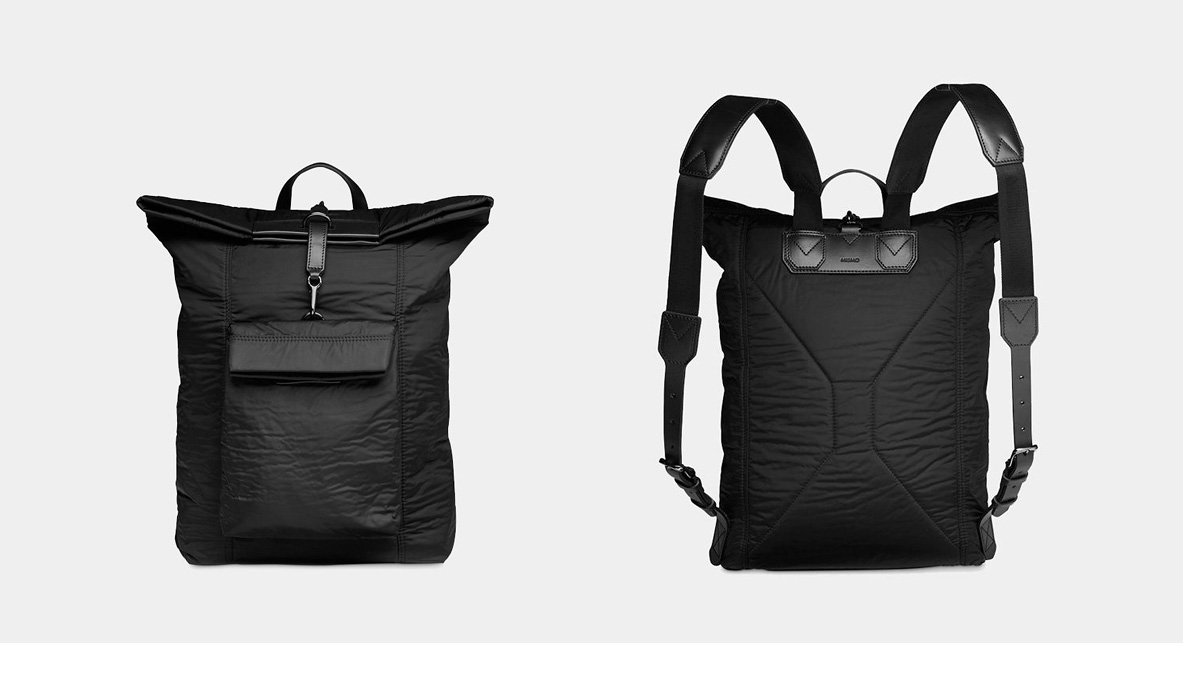 Mismo M/S Escape Tote Black/Black
Structured yet soft, this modern MS Escape Tote from Mismo is the perfect travel companion as it pays homage to the traditional cycling pack with its folded top and barrel shaped body. Reworked and refined through the Mismo lens to capture the perfect blend of 'city-casual', the bag is both lightweight and understated and features a host of hidden details including solid brass hardware, bridle-leather straps and the array of internal pockets.