New names, new discoveries and new items that you never knew you wanted until you saw them; we've got it all. In this week's bite-sized selection of the latest and greatest arrivals we are featuring some of our favourite homeware including Flos' new edge lighting, Sonic Editions' limited-edition McQueen print and the best space-saving solutions from Hem. Relax and enjoy the latest arrivals below…
Add An Icon To Your Wall: Sonic Editions McQueen, 1970 Photograph
Sonic Editions fills a surprisingly solitary gap in the market – a wide white space, if you prefer – between the posters you pick up from glossy magazines and high-street stores to original works of art and first-rate prints. Relatively simple, Sonic Editions fill that niche with a selection of well-priced limited-edition prints of classic photographs. And they don't get much more classic than Steve McQueen on the set of Le Mans in 1970.
Cook Like A Professional: Crane C6 Herringbone Two Hob Griddle Pan
If you've ever attempted to purchase cookware for a new kitchen, or simply tried to improve the quality of tools in your current kitchen, you've probably found that stocking up on high-quality kitchen essentials is a lot more difficult than it should be. Crane strips back the ritual of cooking down to the bare essentials. They specialise professional coookware that you can actually use in the home including this Two Hob Griddle Pan. Hand cast in France, the easy-to-clean Griddle Pan is both oven safe and can work on all hobs – so you needn't worry about when or where to use it.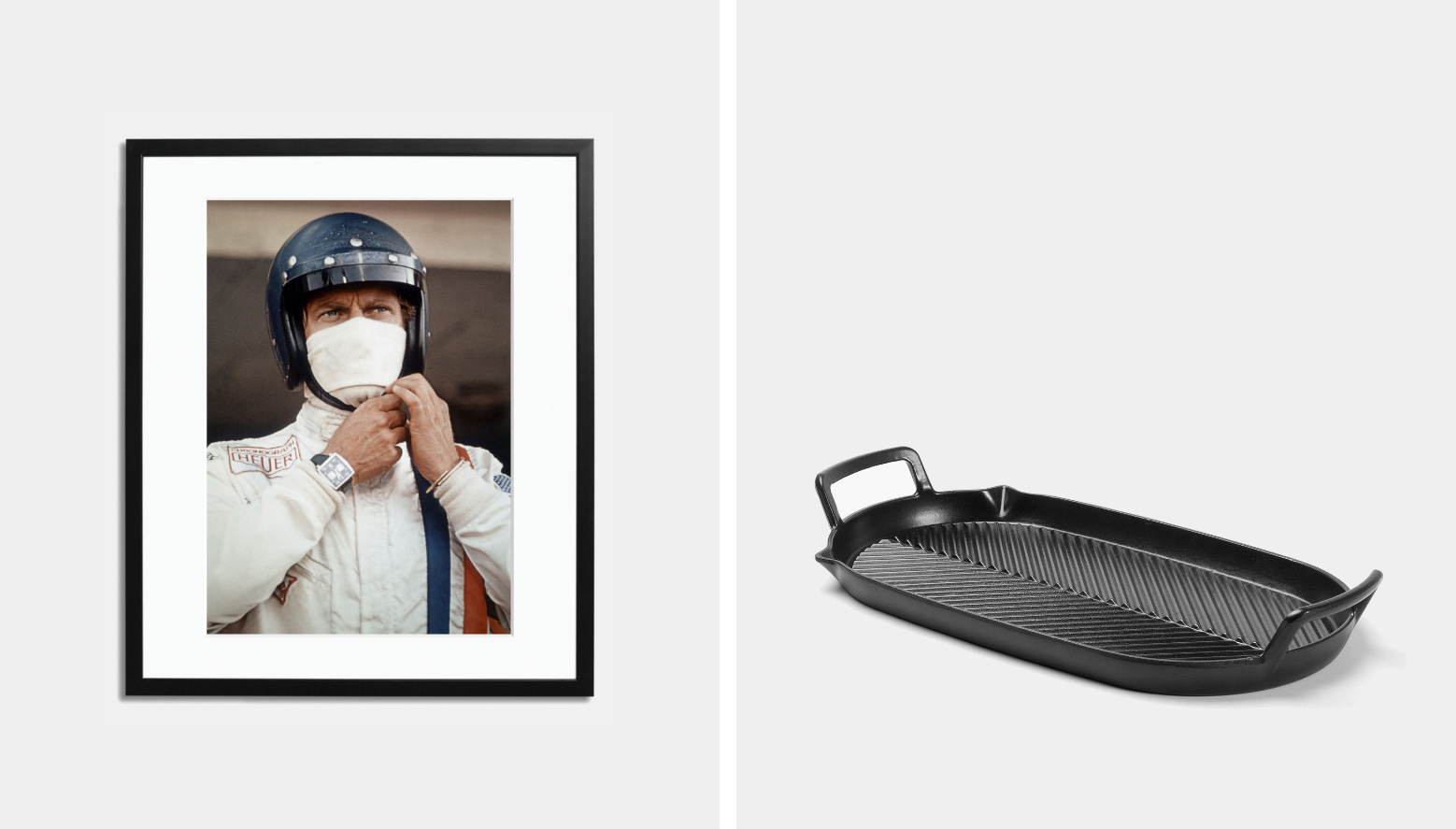 Time To Re-Think Your Storage: Hem Black Verso Shelf
A contemporary ladder-like shelving unit designed by Mikko Halonen to cater for modern storage behaviour, Verso's lacquered rungs make the perfect home for magazines, clothes, accessories, or whatever else comes to mind. Both wide and standard sizes of the Verso come in two parts and can be assembled in a matter of minutes, but they perhaps work best when paired with other models in contrasting colours to create a statement storage piece
New-Edge Lighting: Flos Sphere String Pendant Light
By nurturing imagination for over 50 years, Flos have placed themselves at the forefront of lighting innovation and in the hearts of many as one of the world's finest homeware brands. One look at the all-new String Pendant Light and that all makes sense, really. The statement suspension lamp provides a wonderful diffused light and it features a matte black varnished die-cast aluminium shell and an adjustable 12-metre coaxial cable. So it can quite literally hang and light up any room as you'd like it to.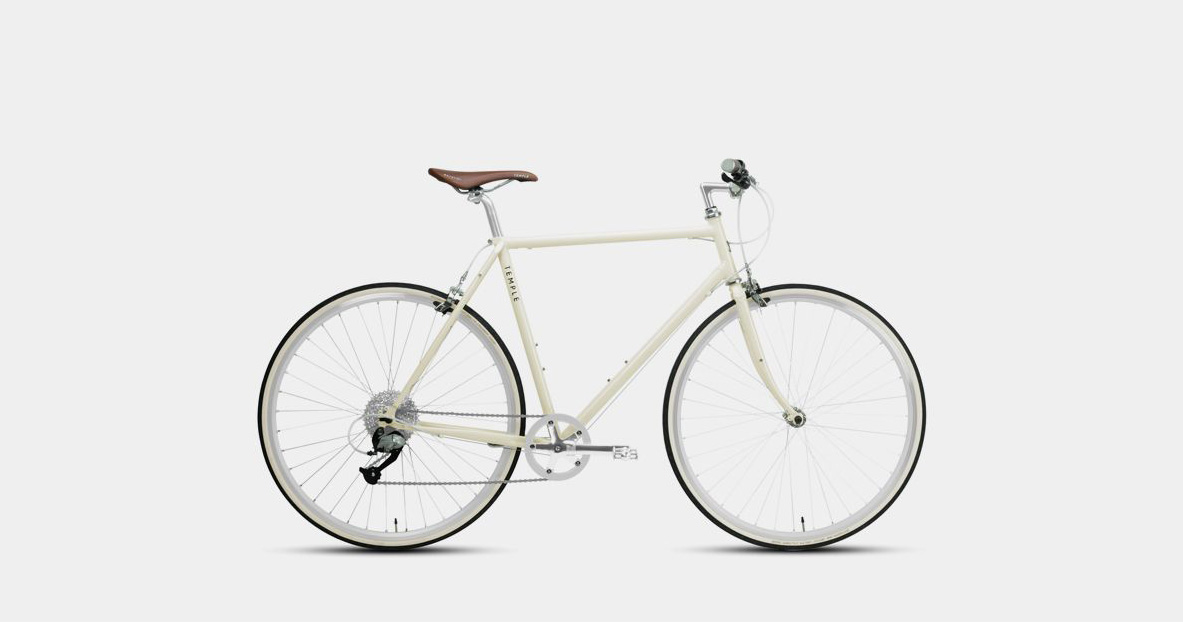 Wheel Up: Temple Cycles Cream Classic Lightweight Bike
Bicycles spend a lot of their time in hallways, kitchens and bedrooms or on the walls of your home, and in truth, that isn't ideal. With Temple Cycles, however, you'll be particularly proud to fix one of their bikes to your wall because they look so good. It would be wrong to say that Temple Cycles are more aesthetic than efficient, though. That's because each and every Temple Cycles bike is built to order in the brand's very own workshop in Bristol. The Classic Bicycle is designed to be as simple, easy to ride and lightweight as possible (10kg -11kg) and is perfect long rides, light touring or just cruising around. Plus, with a wide range of 9-speed gearing it's great for getting you up and down the steepest hills, too.
Want more of the best new arrivals? Shop and explore them all in Latest.
Shop all recent items at OPUMO.