Every week we search through a number of new releases to bring you a bite-sized selection of the latest and greatest in menswear, sneakers, lifestyle, art and audio – and here's the latest. Enjoy.
 Switch Up Your Summer Shirting: YMC Green Curtis Shirt
This one is easy to explain, really. The YMC Curtis Shirt not only looks good – in the way all well-tailored collared shirts do – but it also feels great courtesy of its mini-houndstooth woven check cotton construction. It's the type of shirt that looks good without even trying and it's the type of shirt that you'll grow to love for that very reason.
Not Your Ordinary Poster Design: Paper Collective Norm Layers 02 Print
Norm Architects were recently named Danish designers of the year – and given the incredible length and breadth of the country's design - it's a fairly extraordinary achievement. The design studio has made its mark by impressing with their range of soft minimalist furniture, lighting and accessories as well as collaborating with a range of companies such as Menu, and more recently, Paper Collective. For its collaboration with limited-edition print-makers Paper collective, Norm Architects splash ink onto a surface to display how it is one of 'the most unpredictable and exciting means of applying colour' The result, is a unique print that creates an illusion of spatial depth and differentiating shades of colour – which is a touch above your average poster.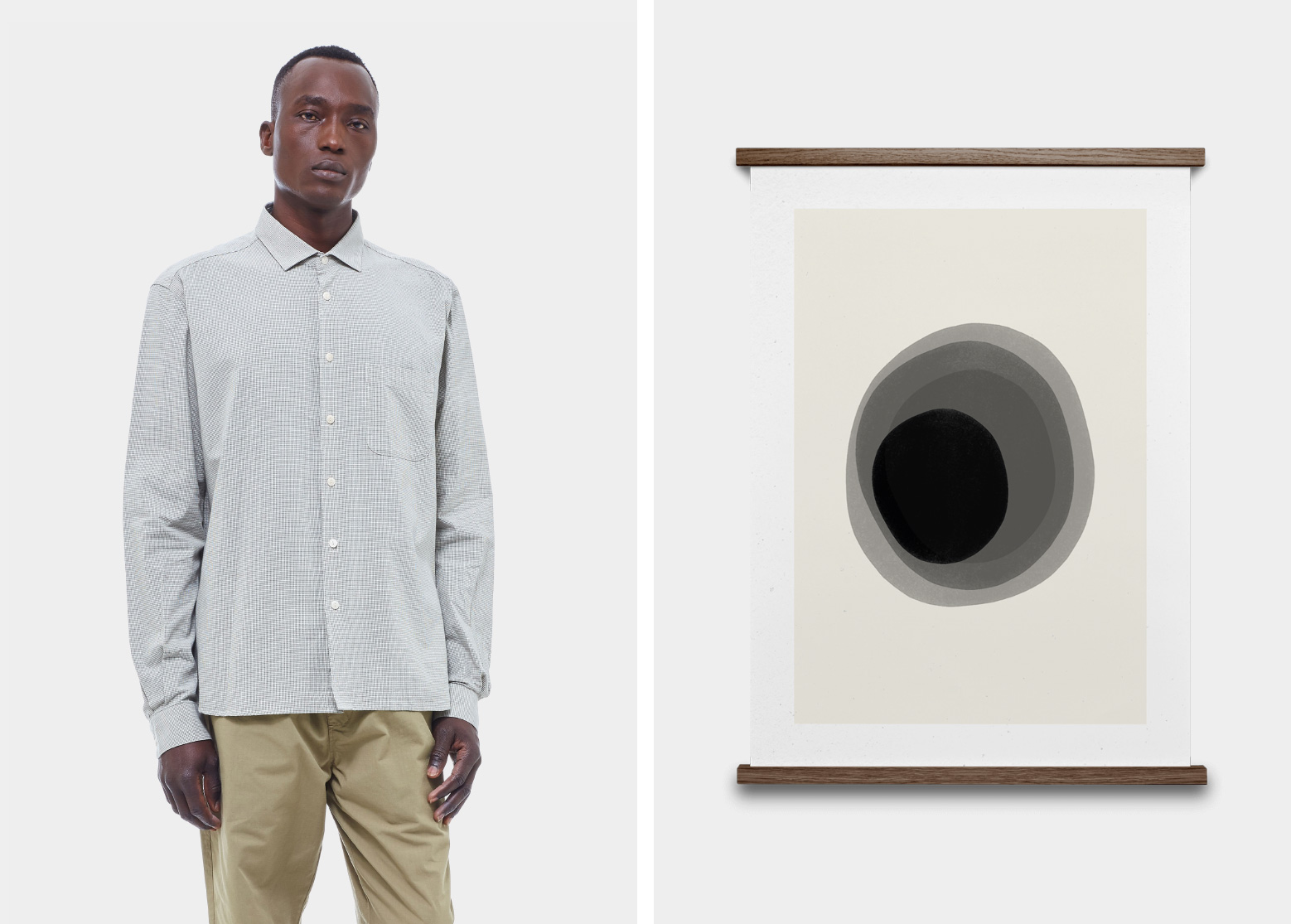 Go Simple: Nomad White / Natural Watch
If you like your watch to be fuss-free and understated, then we think you're going to like the latest line of contemporary wristwear from Nomad. The Glaswegian design studio's White / Natural Watch is part of the 'Line' selection and it is designed to be a playful adaptation of a minimal, everyday watch. Unlike the array of modernist watches on display, Nomad's White / Natural Watch features typical numerica, minute and hour markings but are re-arranged in new compositions to add a fresh contemporary look. The Outline also combines the hour makings and all 12 numbers away from the edge of the dial, setting them within an array of elongated minute increments.
Add Some Spring To Your Scent: 19-69 Rainbow Bar Eau De Parfum
The 1969 Rainbow Bar Parfume practices exactly what the brand preaches – making unisex fragrances that allow the individual to explore beauty across all borders. What that really means is that this Rainbow Bar fragrance, with its light, fresh scent – courtesy of notes including bergamot, bourbon and vetiver – is the right type of fragrance if you're the kind of person who likes to switch up their cologne in summer for a lighter, full-bodied scent.
A Collaboration Worth Copping: Oliver Cabell x Cole Buxton Rennes Sneakers
Collaborative sneakers have become so commonplace that they have lost a little bit of their original energy, but not this one. Premium sneaker providers Oliver Cabell have teamed up with one of our favourite British designers Cole Buxton to put an old-school twist on the Rennes trainer. Inspired by boxy shapes, raw hems and washed-out colour hues, the collaboration aims to merge time-honoured values with modern detail and fit. And it works. The modern retro runner – handmade with Italian suede and full-grain leather –  is limited to a one-time run of fifty pairs so if you're looking to cop you best be quick.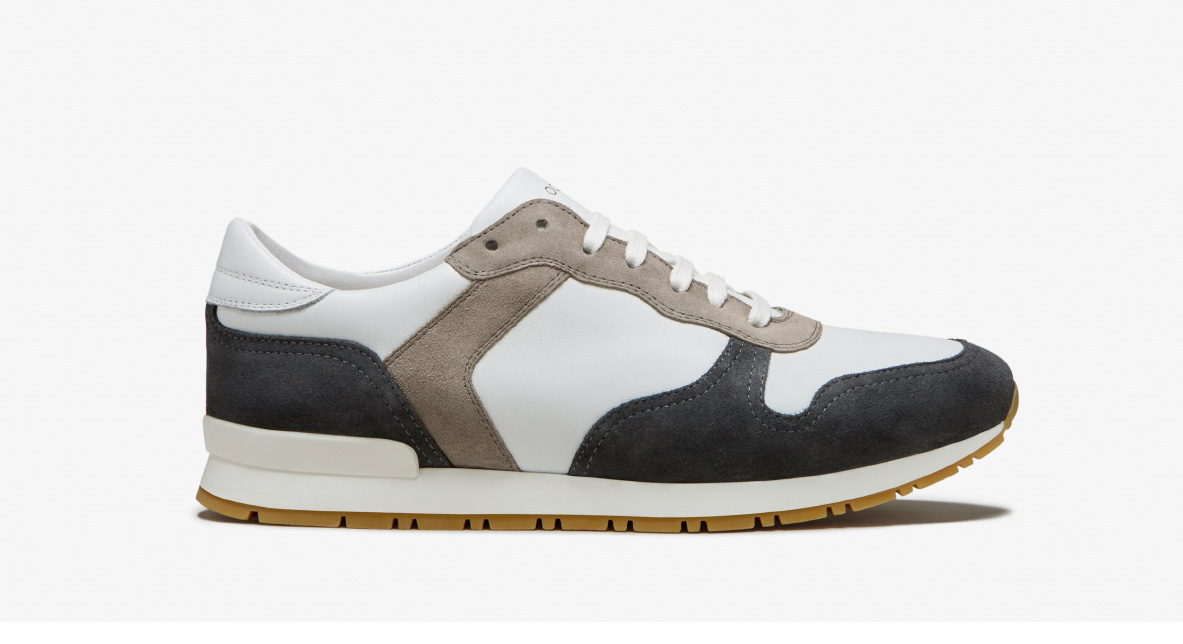 Shop all of this week's latest arrivals at OPUMO.