Since its inception in 2009, Travelteq has been on a mission to help the modern traveller move more smartly through life. With a commitment to creating dynamic and flexible design solutions, the Dutch brand produces practical yet elegant luxury travel goods integrated with smart tech features and characterised by a sleek, understated aesthetic. The Briefcase is Travelteq's original and perhaps most iconic style, but with summer approaching, we're gearing up for weekend jaunts to coastal towns and road trips to the countryside, which means we've got our eyes on the Travelteq Weekender. Read our review of this next-gen duffle bag for the full low-down.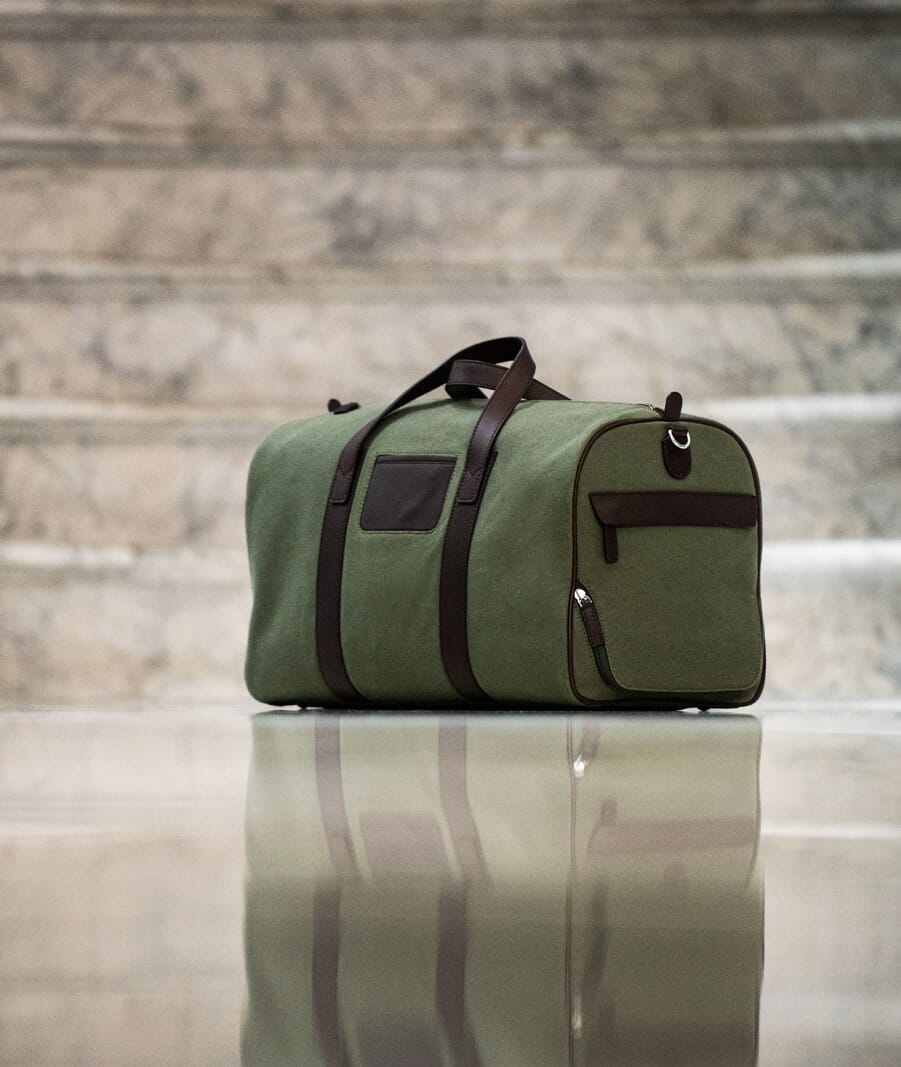 The look
In keeping with Travelteq's sleek, understated aesthetic, the Travelteq Weekender strikes the perfect balance between casual-cool and high-end elegance. The design is timeless and destined to transcend trends, with elegant Italian Vacchetta leather details – including handles, front pocket and an adjustable and removable shoulder strap – that complement the durable premium cotton canvas construction. Choose from three versatile colours: green, navy or black.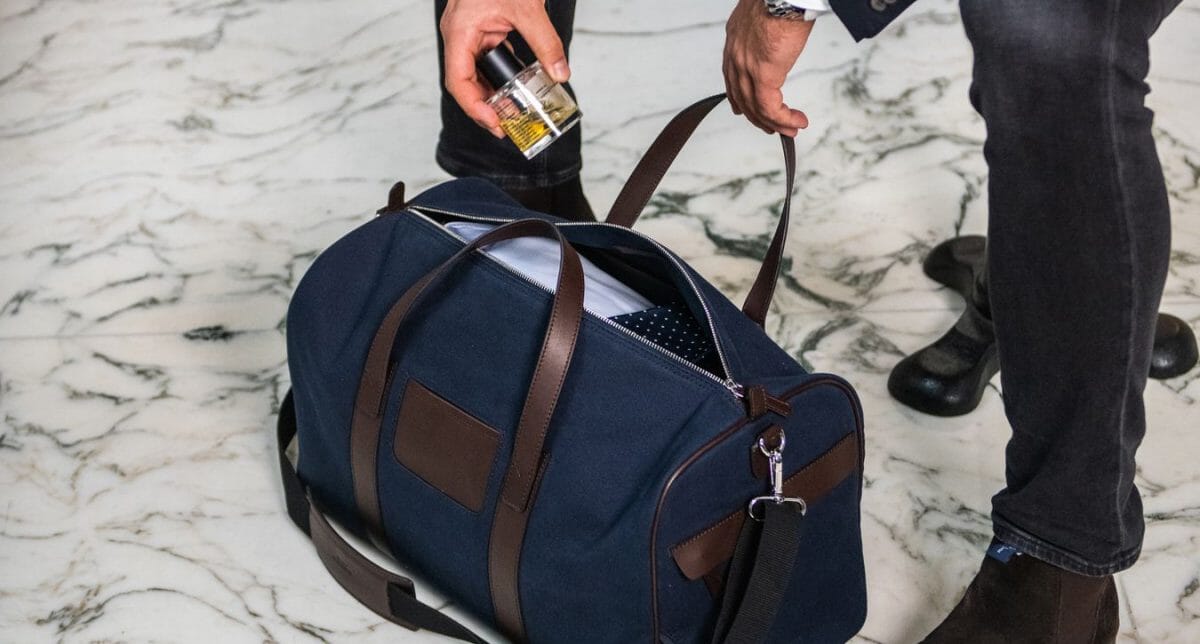 Features
Boasting seven compartments, the Travelteq Weekender is one of the most space-efficient bags we've come across. The main body includes two integrated pockets: one with a magnetic closure and one with a zip for extra security. Both ends of the bag feature external pockets, again with magnet and zip closures. There are also two special compartments on the underside, which are particularly handy for storing gym clothes or dirty shoes. The wetbag is fully waterproof and runs the entire length of the Weekender. Finally, at the base of the bag is an extra-padded zipped compartment designed to carry a laptop or books without taking up any space inside.
This is certainly no ordinary duffle bag. As is the case with Travelteq's briefcase, the Weekender has been integrated with a wireless powerbank. A dedicated pocket on the inside of the bag lets your powerbank connect wirelessly to your phone in the outside front pocket. Plus, the brand's solar-charged tracker card is equally effective for the Weekender, ensuring you'll never lose it.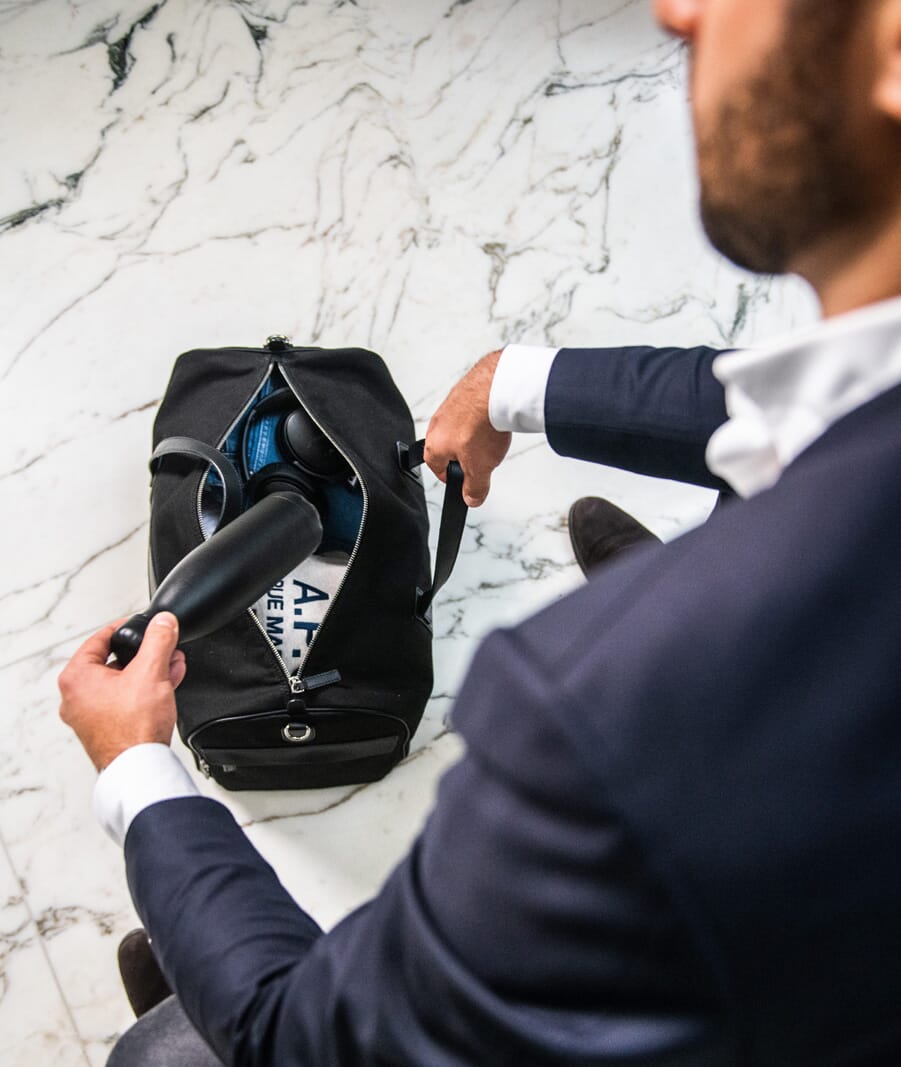 Our verdict
It may be called the Weekender, but this is a bag you'll want to reach for every day – whether you're commuting to work, heading to the gym or indeed escaping out of town for a few days. It's the perfect combination of hard-wearing construction, refined aesthetics and clever tech-integrated design. We're particular fans of the multiple storage compartments, which guarantee easy access and ultimate security.
---
---
---
---
Explore the full Travelteq collection.