Paying homage to an old style in a new building often results in the worst of all worlds: a house unsuited to our times in a design that insults rather than references the past. This Urban Cottage deftly escapes that trap to create a highly contemporary family home while honouring traditional architecture.
The distinctive black wood clad Urban Cottage is on a narrow site in suburban Christchurch, New Zealand. CoLab Architecture started with the idea of a simple colonial-era pitch-roofed workers' cottage, but turned ninety degrees and split into two pavilions, offset and linked to each other.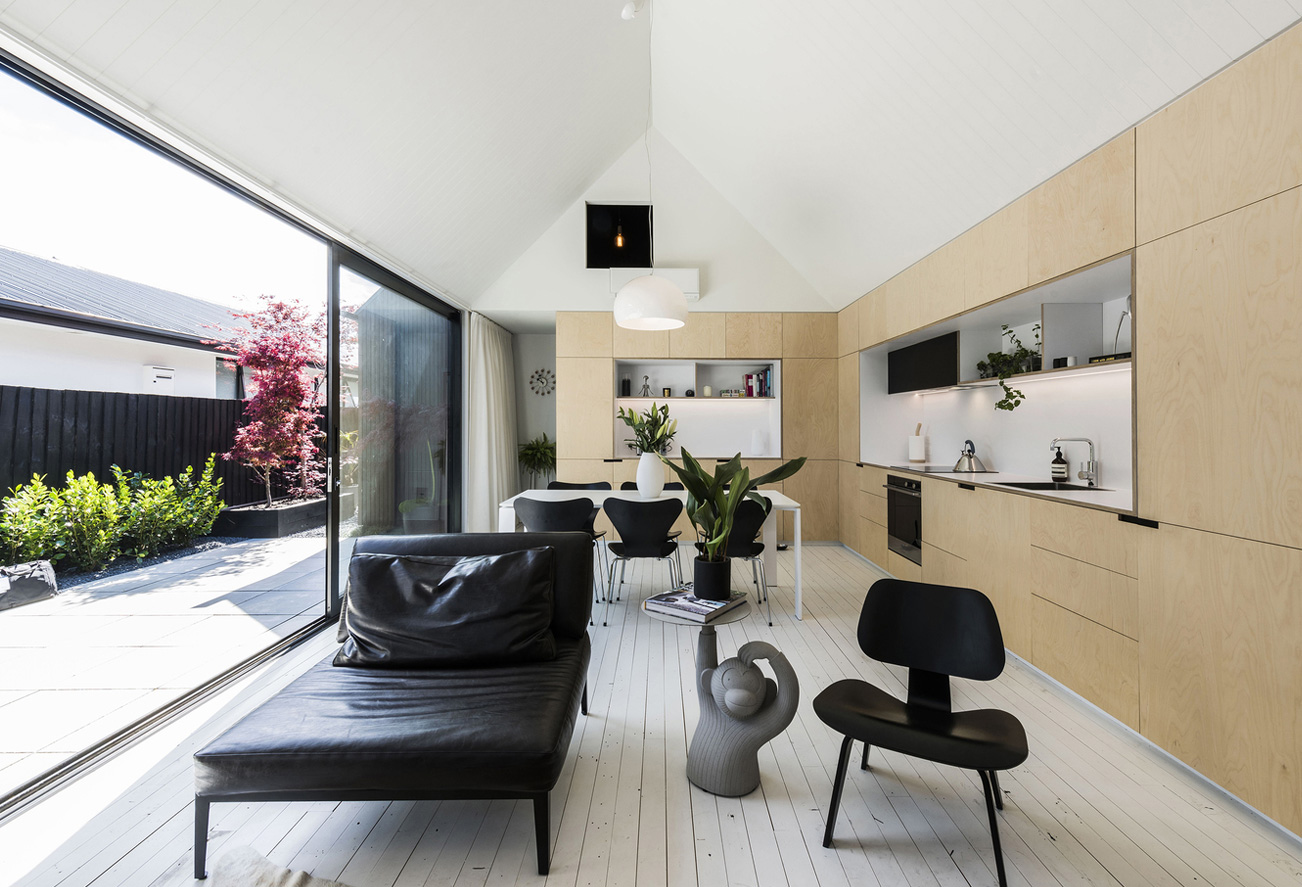 Entry is through a utility room beyond a car port with its own glazed part of the pitched roof. Inside there is more space than seems possible when the narrow forms are viewed from the road. Ceilings are the full height of the pitched roof and a sliding door opens the open plan living/dining/kitchen area out onto a side patio.
The colour scheme is strictly monochrome, with white walls sharply contrasting with the black of the weatherboard exterior. Floors are in white painted recycled timber. Birch faced plywood is used as a finish to all built in cupboards and kitchen units. The unified decor creates the sense of being in one large space rather than in a series of smaller rooms.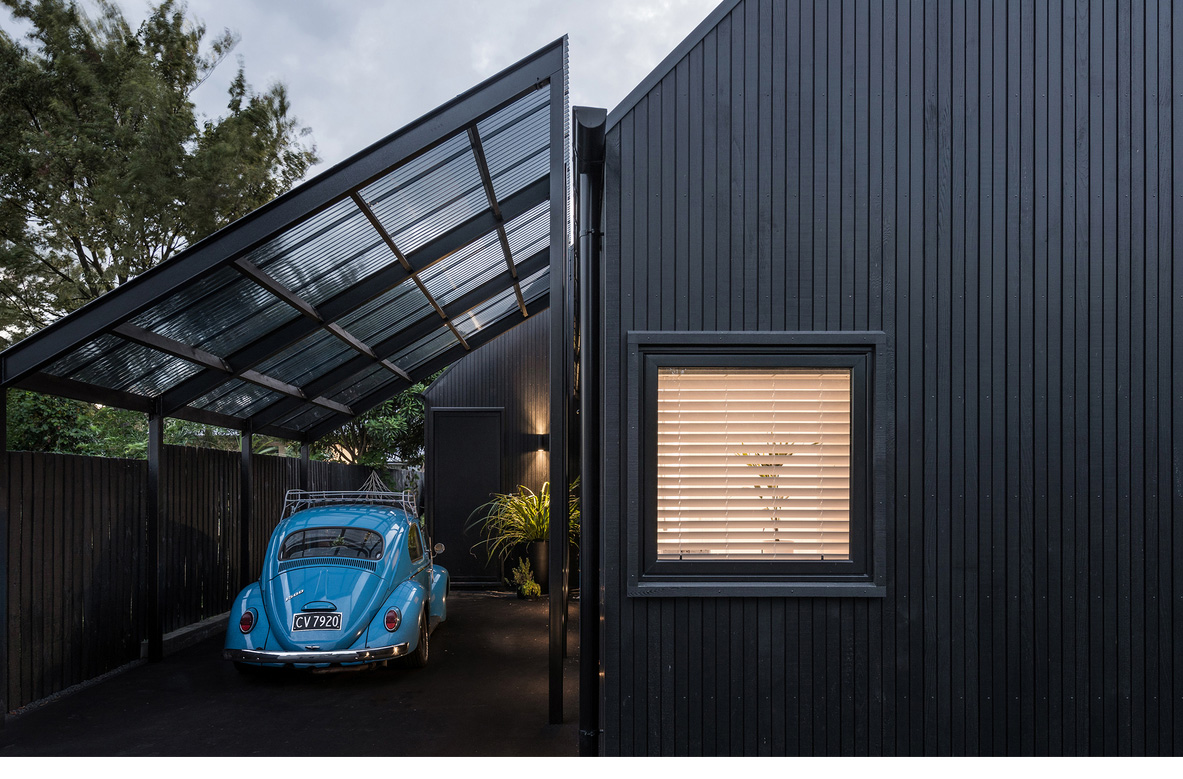 Built for a young family, this tiny home surprises and delights, proof that great architecture be both forward-looking and respectful of the past at the same time.