Located in Uluwatu, Bali, House Aperture is the place to relax after a long day surfing. Designed by Alexis Dornier, this property consists of three floors and a private garden, deck and pool area.
Situated on a hillside in the midst of the breathtaking western cliffs of Uluwatu, House Aperture was meticulously handcrafted using carefully selected reused materials from the local area. The structure relies on timber, glass, steel and Singaraja limestone cladding, resulting in a traditional aesthetic in keeping with nearby buildings.
Within House Aperture, the interior design works harmoniously with the property's exterior façades. Rich, varnished timber walls and ceilings are mirrored and elevated by curated wooden furniture which boasts flowing modern shapes.
The top floor of the property houses the main bedroom, giving it a panoramic view of the glistening Indian Ocean. The middle floor serves as the living room, opening up to the small pool and outdoor area while the lower bedroom is a cosy, stone-cladded space surrounded by tropical green foliage.
While the weather in Uluwatu is generally considered pretty idyllic, having no way to escape it can mean it quickly turns from ideal to oppressive. Alexis Dornier's Aperture House features sliding slatted panels to every façade which allow the residents to adapt the house's construction according to the position of the sun, allowing natural light and airflow throughout the day.
That said, if it does prove too hot within the confines of House Aperture then take a quick walk to the swimming pool surrounded by aged timber decking and Singaraja limestone walls offering privacy from neighbouring houses.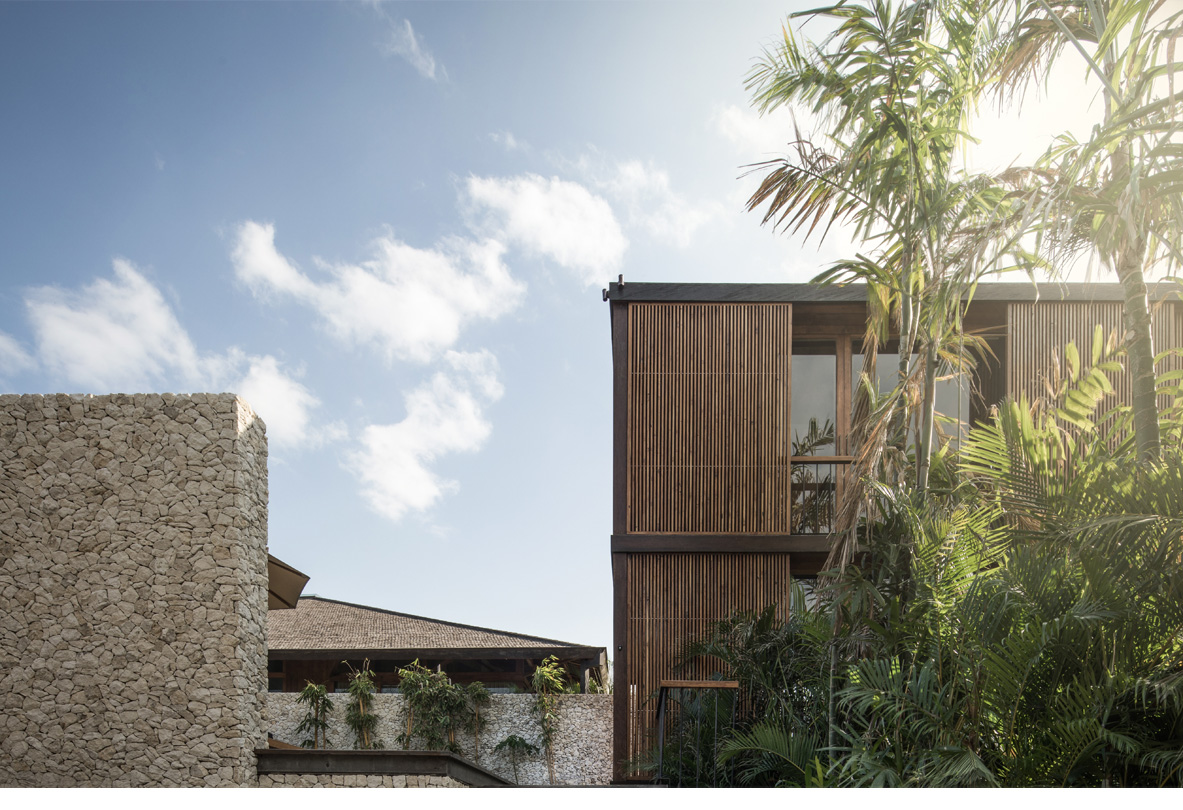 Photography by KIE.
Point Nepean has to hold up to much more severe coastline conditions.