Open-plan living has slowly become part of our everyday lives, from a home office within a living room to the more popular kitchen-diner. These spaces, with fewer walls, more open floor space and a greater area to work with, can even fill confident home improvers or proven interior designers with a little trepidation. However, Unfolding Canvas in Hong Kong by OFGA, will help you get your open plan space looking seamless as the project redirects the conversation about modern living.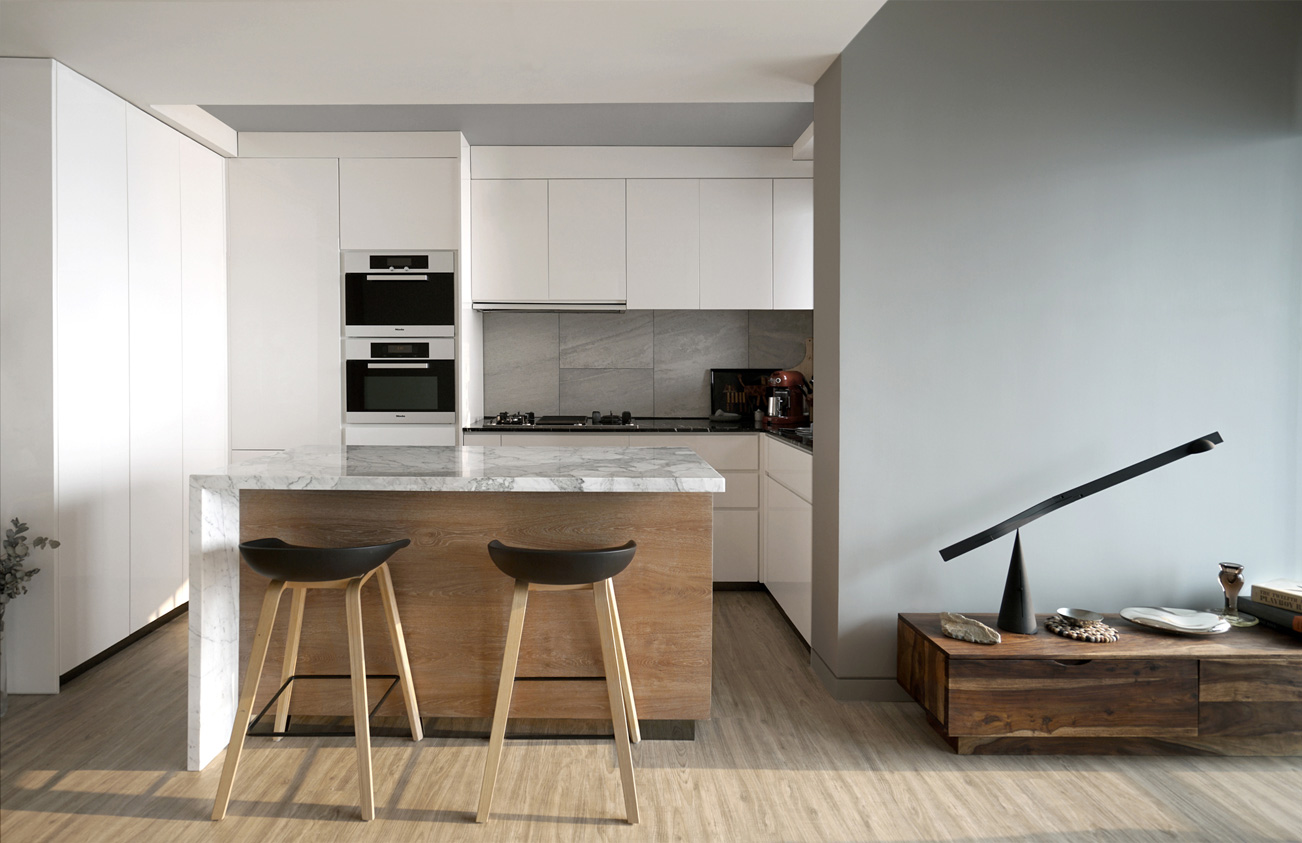 "The question is not whether we chose to adapt an open plan, but how we open the plan," that was the initial query in which OFGA began their latest project. The project, situated in Pok Fu Lam, Hong Kong, explores OFGA's attitudes towards designing a modern space for city living. In a conscious shift away from a design strategy driven by compartmentalisation, instead the property focuses on achieving a continuity of space and material without sacrificing privacy and comfort. The result, as you would expect, is a phenomenal transparency into the comfort of modern, everyday living.
As privacy is essential to comfort and the desires of modern life, OFGA quickly acknowledged that the client would require three-times the space to enjoy life comfortably. As a result, the studio approached the idea of privacy in terms of adjacency, specifically relative to privacy and openness. This allowed OFGA to condense 'absolute privacy' to a minimal footprint, freeing up the rest of the space to interpretation.
Gain more inspiration in the image gallery above and check out more spectacular interior designs by heading to the OFGA website.