Project name: Unfolding the Land | Location: Dullstroom, Mpumalanga province, South Africa | Completed: 2016 | Architects: W Design Architecture Studio
Set in a landscape of open veld in the north-east of South Africa, a weekend getaway home has the feel and look of a building that's grown from the earth around it. The idea, say Pretoria-based W Design Architecture Studios, was to "merge the landscape with the architecture and the natural with the human".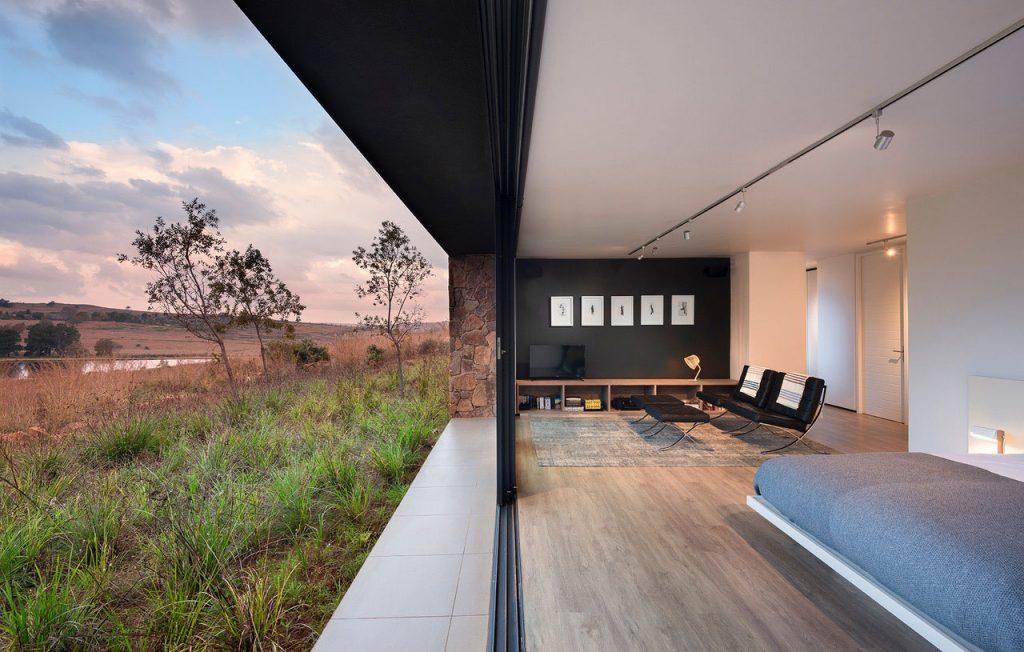 Taking their inspiration from Frank Lloyd Wright's notion that a house should be "of the hill" rather than sitting on it, the architects have burrowed the bedrooms under a "carpet" of veld with a passageway to the main living area, where floor to ceiling glass welcomes in the extraordinary outdoor views.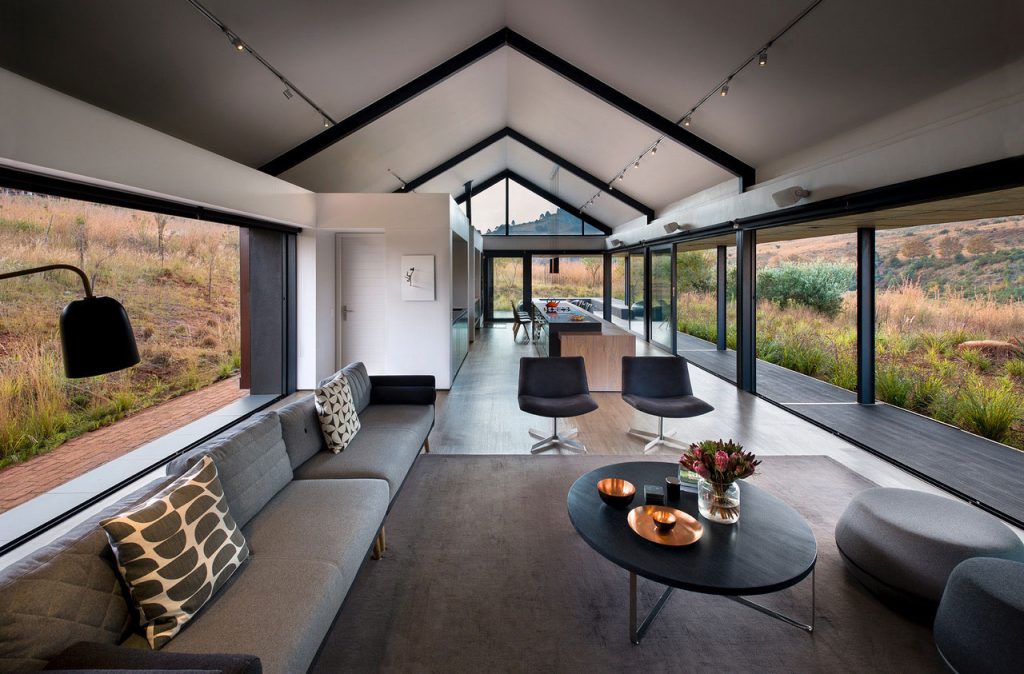 The main building has the form of a barn, designed to meld with its surroundings as it weathers. This simplicity of form is continued into the interior where the pitch of the roof is exposed to allow for a feeling of vertical space to match that through the glazing. An open plan kitchen area allows for morning coffee while flora and fauna outdoors awaken too.
---
---
There's a covered outdoor seating area, with adjacent fire pit for mild evenings and winter's night conversations.The views are towards the lakes and dams on the nearby Lunsklip river. The separate bedrooms, cosy under their roofs of grass, have equally far-reaching vistas for fortunate guests.
Unfolding the Land, as this rural retreat is known, aims to place itself with minimum impact on its surroundings with maximum benefit to its inhabitants. We'd say it's a triumphant success.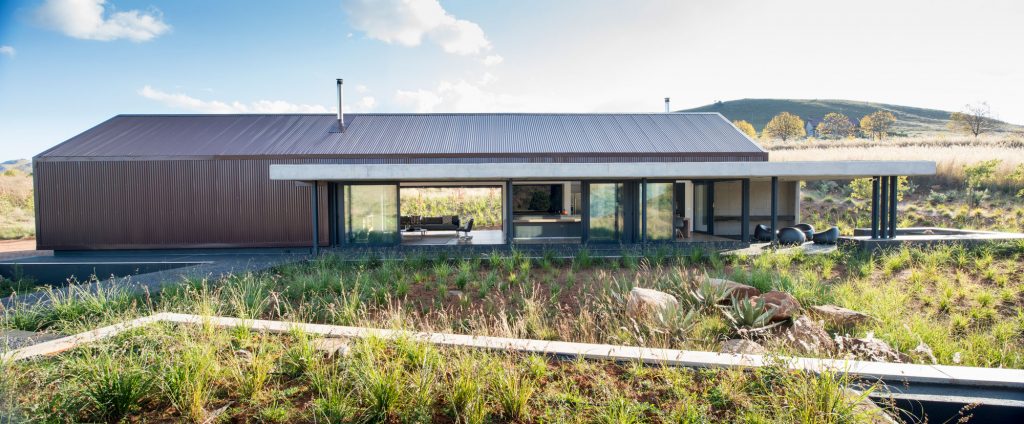 For more rural retreats, check out Gimme Shelter.
---
---