At one point in your life you probably wanted to live in a tree house. We all have. You're picturing the perfect one now. But, be prepared to alter those images ever so slightly as Canadian architecture firm Uufie has designed the 'Lake Cottage' - and its like no tree house that you have ever seen before.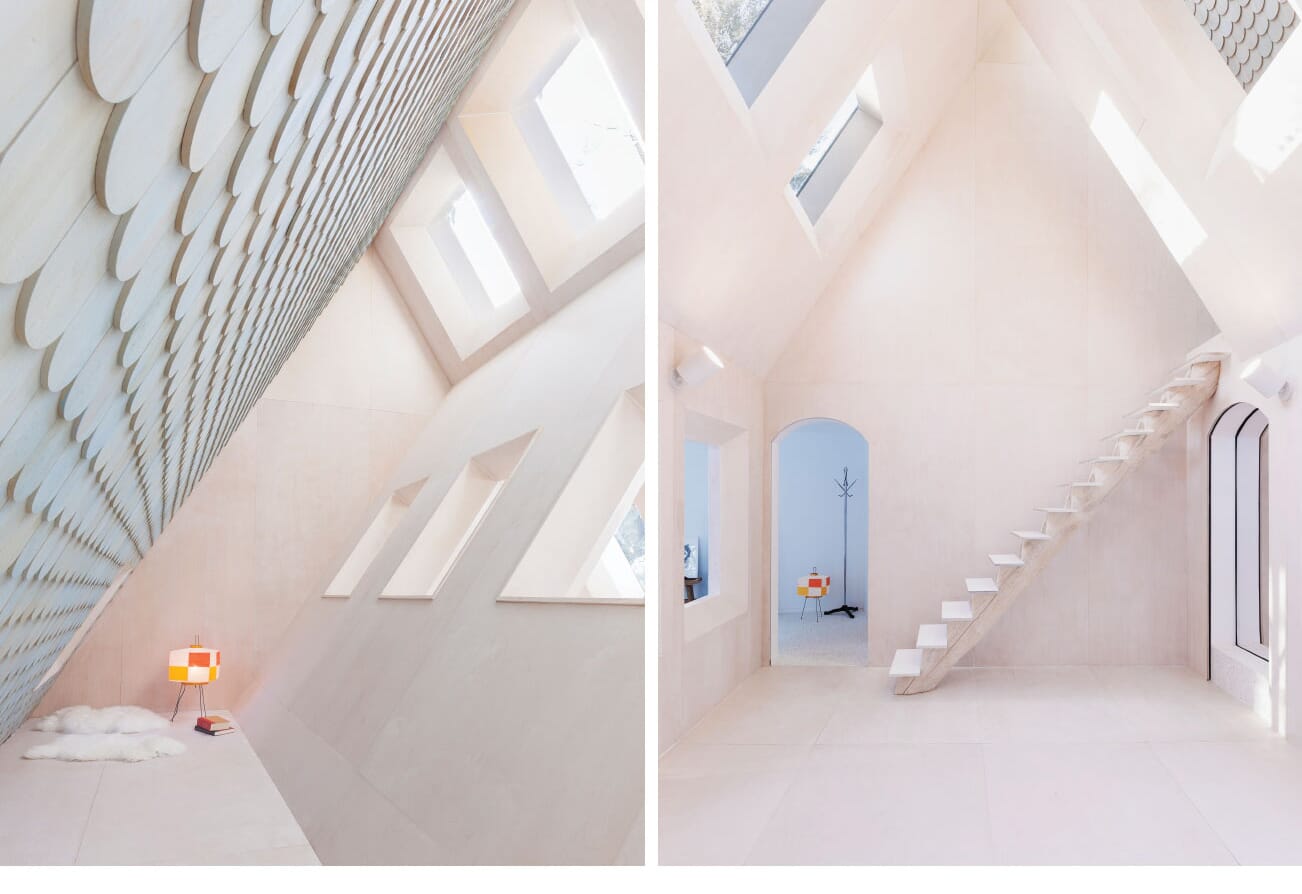 With its black cladding and warm interior, the Kawartha Lake Cottage is located in Bolsover, Ontario, Canada and is surrounded by an array of birch and spruce trees along the lake of the same name. It looks relatively simple, with its traditional A-frame form. But the two-storey structure, defined by its 7m high a-frame roof, has a few hidden secrets,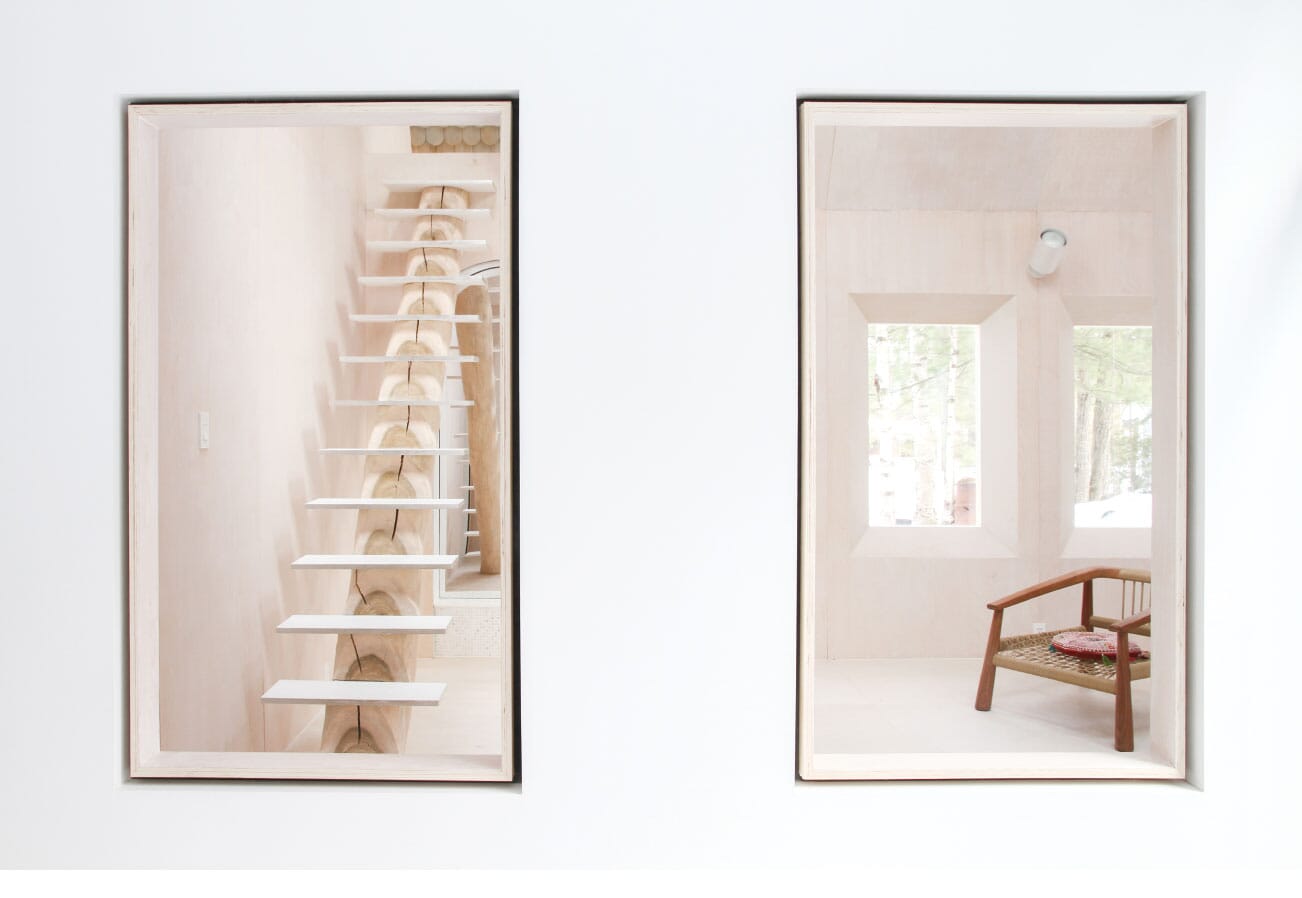 The dramatic pitch of the roof opens up the modern side of the home. The open section creates a cantilevered terrace while its mirrored façade reflects the forest floor to enhance the illusion of bringing the forest closer to the building.
Although the exterior is full of whimsical touches, the inside of the cottage has its own finesse to match. Its pale plywood lining is defined by fourteen openings in both the walls and the ceiling. A semi-floating staircase leads to the secluded loft where a wall is covered in light blue shingles. From there, occupants can peer down at the living space below or gaze at the treetops from the surrounding glazing. There's not much more that you could ask for.
Take the tour of the Kawartha Lake Cottage in the image gallery above and catch more of Uufie's incredible architectural projects on their website and Instagram.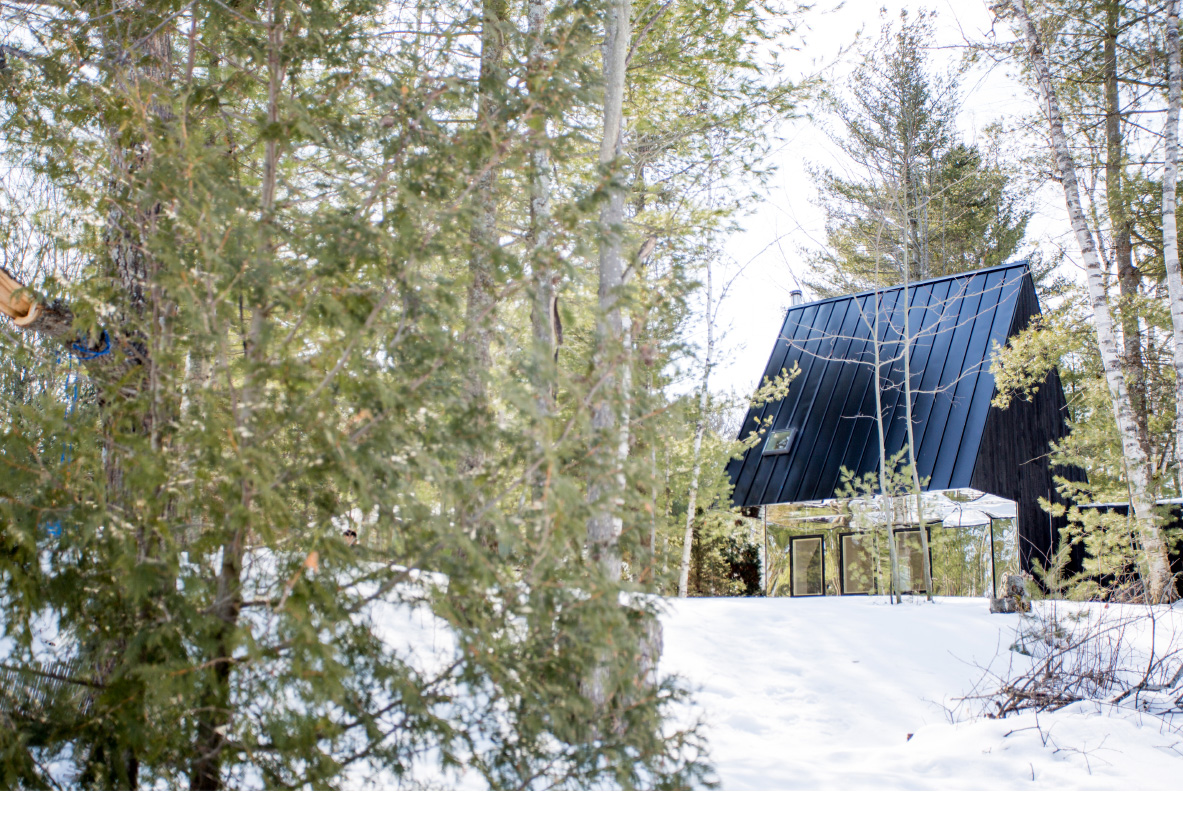 If you're in the mood for more of the world's finest architecture, then check out Hufft Projects' museum-quality space, the Artery House.