Despite their relatively tender years, established in 2015, Vagabund Moto has made a big impression on the vastly populated custom-bike landscape; and have become one of our favourite garages in that time, too. Born out of the desire to 'enhance the essence and magic of classic motorcycles, and create unique pieces of art', it is already clear to see, with the all-new V09 as evidence, that Vagabund is no ordinary workshop.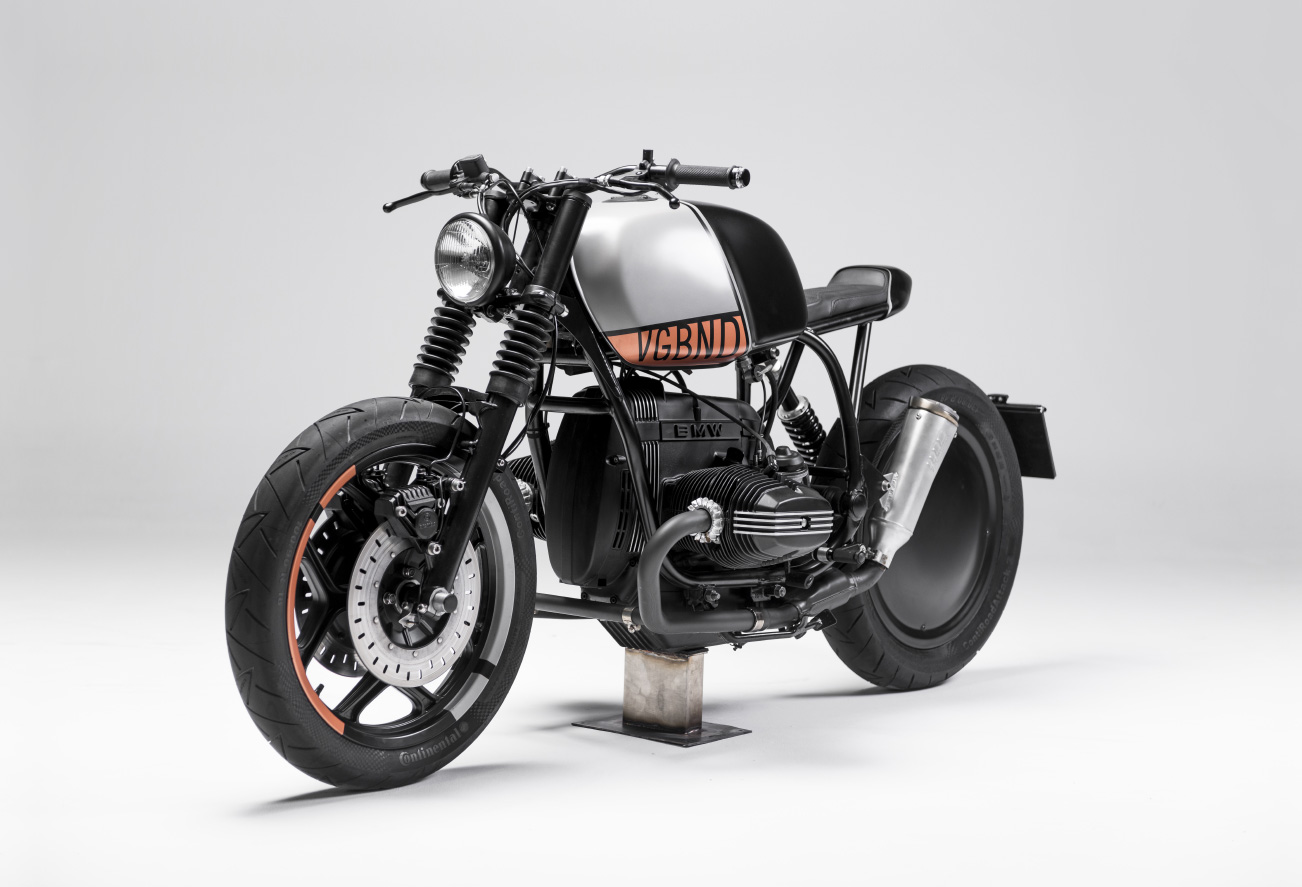 Their approach is unique and their bikes often buck the trend of the mainstream motorbike aesthetic. Paul Brauchart and Philipp Rabl, the creative minds behind Vagabund Moto, do all their work in their own workshop in Graz, Austria, and it is their unique relationship and originality that gives all of their bikes a special look and feel.
For the all-new V09, the pair started out with a good conditioned classic tourer – a 1992 R80 RT with only 25,000 km on the dial. Thanks to BMW's good build quality, there wasn't much work needed. The pair simply took apart the engine and carbs, checked everything and replaced the poor parts before painting it.
Elsewhere, in order to achieve the strong Vagabund aesthetic, installed an all-new custom-made subframe that is free of any unnecessary mounts, while Vagabund also designed the tail hump digitally through 3D printing. This gave Vagabund the opportunity to pack a lot of detail into small space – including the multi-faceted upholstery by Christian Wahl, to the sculpted recess under the tail that hides the LED back light.
Up front, Vagabund shortened the forks by 60mm, milled and powder coated the lower legs and installed a custom-made top triple clamp too, for the integrated Motogadget speedometer.The handlebars are from LSL, and have been trimmed down. There's also a small headlight out front, a pair of Motogadget bar-end turn signals and a Supertrapp muffler attached to the modified stock headers. Not to forget the spectacular livery in the form of the black, grey and orange paintwork.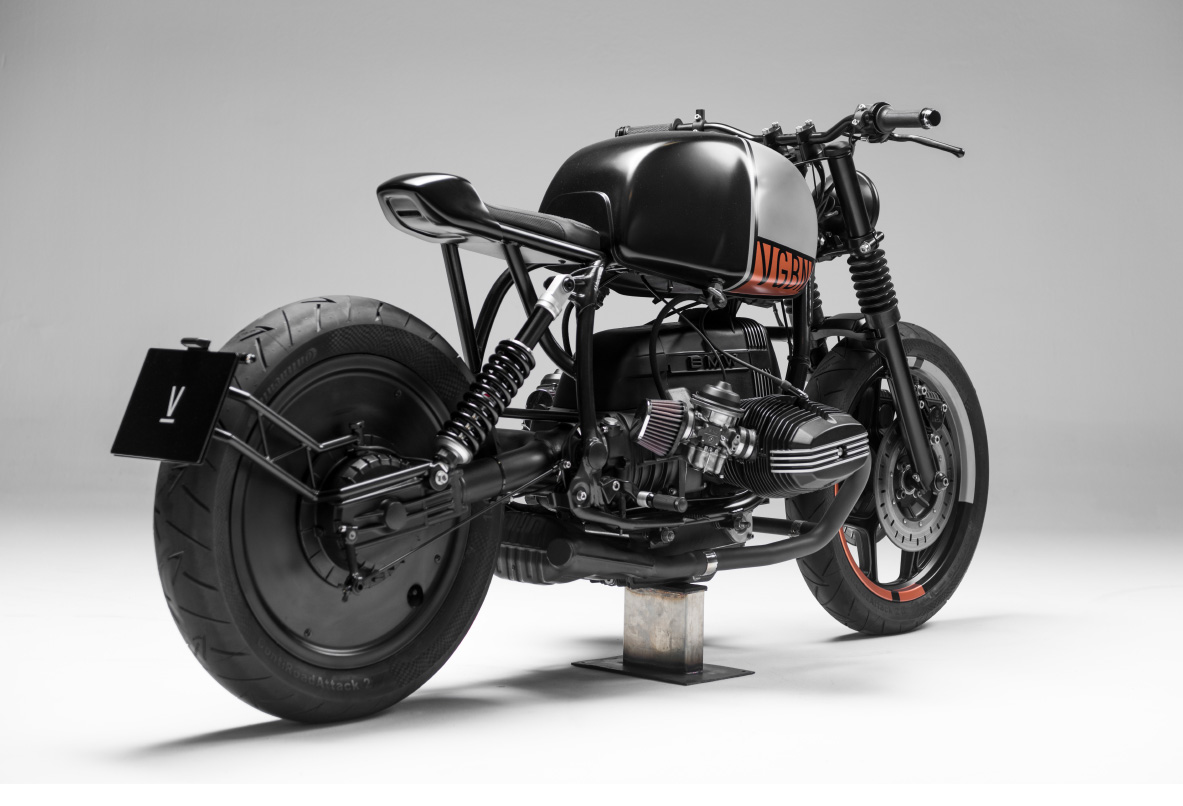 Take a closer look at the bike below and follow Vagabund on Instagram @vagabund_moto for daily updates on their latest projects and prized pieces.
Photography: stefanleitner.com