Photographer Andy Yeung has returned to the sky to capture the bustling metropolis of Hong Kong and to offer a rare insight into the Kowloon Walled City.
The enchanting images bring the viewer high above the city streets to offer an incredibly rare insight into one of the most densely populated cities in the world. Previously, Yeung's 'Urban Fog' series captured Hong Kong under thick clouds to display the warm and cool lights of the towering buildings that illuminate the expansive city. For his latest series, 'Walled City', Yeung scales even greater heights to highlight the 'Kowloon Walled City' – which was a district of Hong Kong notorious for drug use and crime.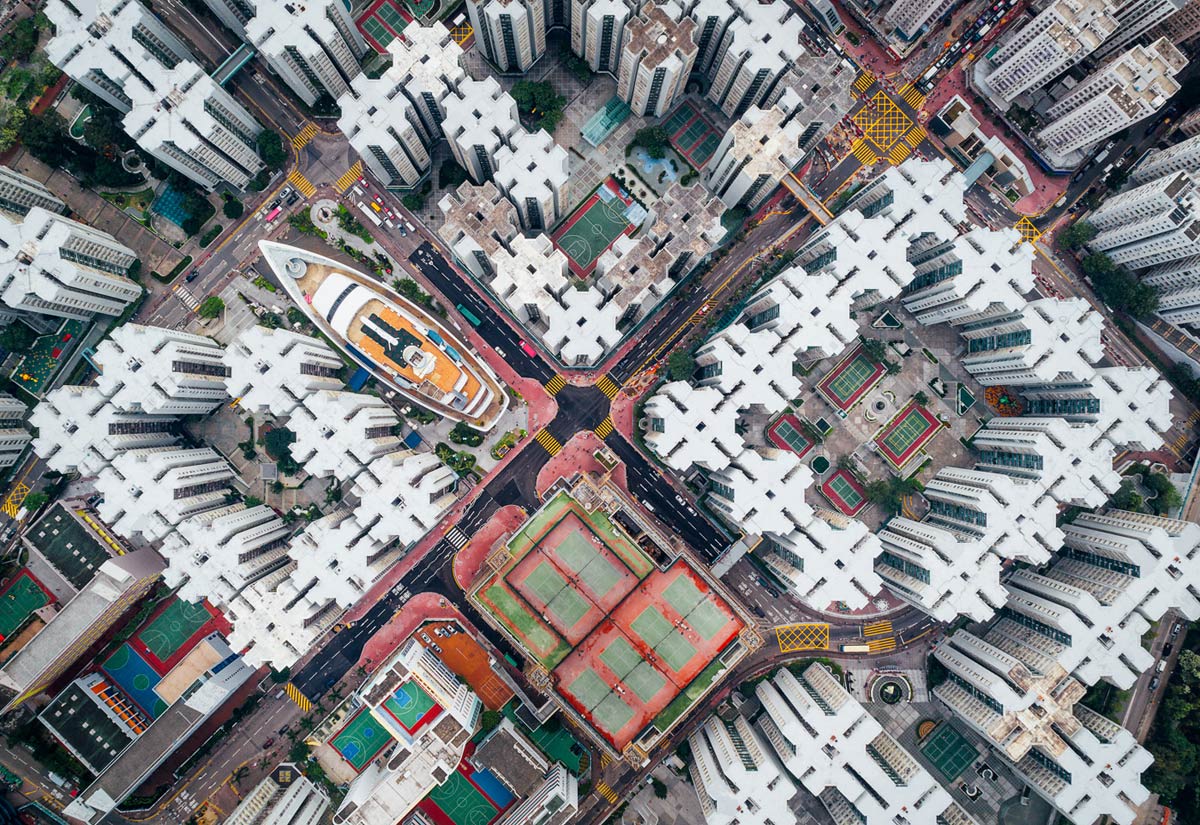 The Kowloon Walled City was once regarded as one of the densest places on earth, as hundreds of houses stacked on top of each other suffocated the centre of the district – and many of its inhabitants didn't have access to air or open space. The city was demolished in the 1990s, but with thanks to Yeung's aerial photography you can see that the city is not dead.
This striking feature of the Hong Kong landscape wasn't completely wiped away, and part of it still exists in the form of many 'high density' and 'enclosed' housing apartments where the only view was of a neighbours' window. The success of Yeung's latest photographic series is that it gives the viewer an unforeseen look into the heart of Hong Kong's history, and it also provides another perspective to the claustrophobia associated with inner-city living.
Take a closer look at Andy Yeung's 'Walled City' series above and visit his website and Instagram for a closer look at more of his projects.