Located in Prahran, Australia adjacent to the historic Victoria Gardens, Victoria Gardens House acts as a frontier between past and present as well as public and private.
The double-fronted 1880s Victorian house was in dire condition but had visible potential. The brief was to create a contemporary home for a family of four that embraced the park landscape at the rear of the property. Lucy Clemenger Architects were deeply invested in the project, as the lead architect was the owner of Victoria Gardens House.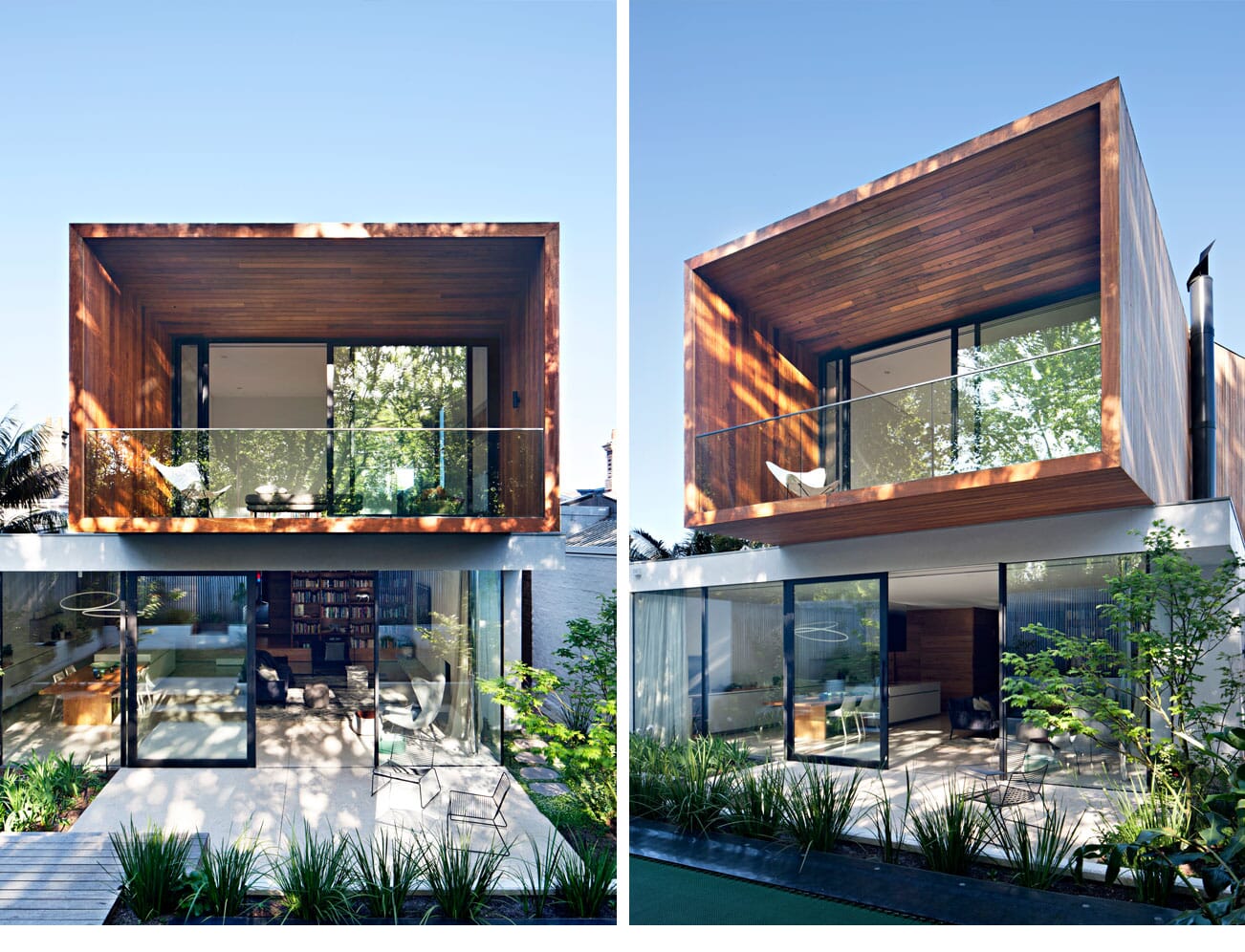 The first port of call was to reinstate the Victorian façade and verandah, reigniting the dialogue between the house and passers-by. As the house extends from the verandah, we come to the central module of Victoria Gardens House. A multi-functional joinery unit is the main focus, acting as a barrier between the public front to the house and the private rear as well as distinguishing the two styles: while the front rooms have a distinctive period charm, the minimal kitchen and social space are bright and modern.
The timber and natural material palette for the house was chosen to reflect the materiality of the nearby park. Greys, caramels and greens mimic the textures and colours of the plane trees while the marble floors, white walls and appliances and even mirrored surfaces provide a blank canvas for the rich woods to take pride of place.
Bedrooms are situated on the first floor which appears to float above the new ground floor extension in a timber form, embodying Victoria Gardens' qualities. The house effortlessly and fluidly melds different functions as well as styles from different time periods. The modern first floor fits seamlessly with the natural environment thanks to its elegant timber construction.