Project name: Villa Molli | Location: Sala Comacina, Italy | Completed: 2019 | Architect: Lorenzo Guzzini
Villa Molli stands on the west side of Italy's famous Lake Como in a town called Sala Comacina. Its context is the area of land between the lake and the woodland which was traditionally used for farming but has been changed forever by the tourism and changing economy in the region.
Perhaps the most interesting thing about Villa Molli is its interior design which carefully navigates the steep plot in order that the least excavations of the land had to be made. Instead of building into the slope, Lorenzo Guzzini Architects organised interior spaces to move fluidly with it. The lounge spreads over three different levels and, when considered with the solarium and swimming pool, appears as five levels on the cross section.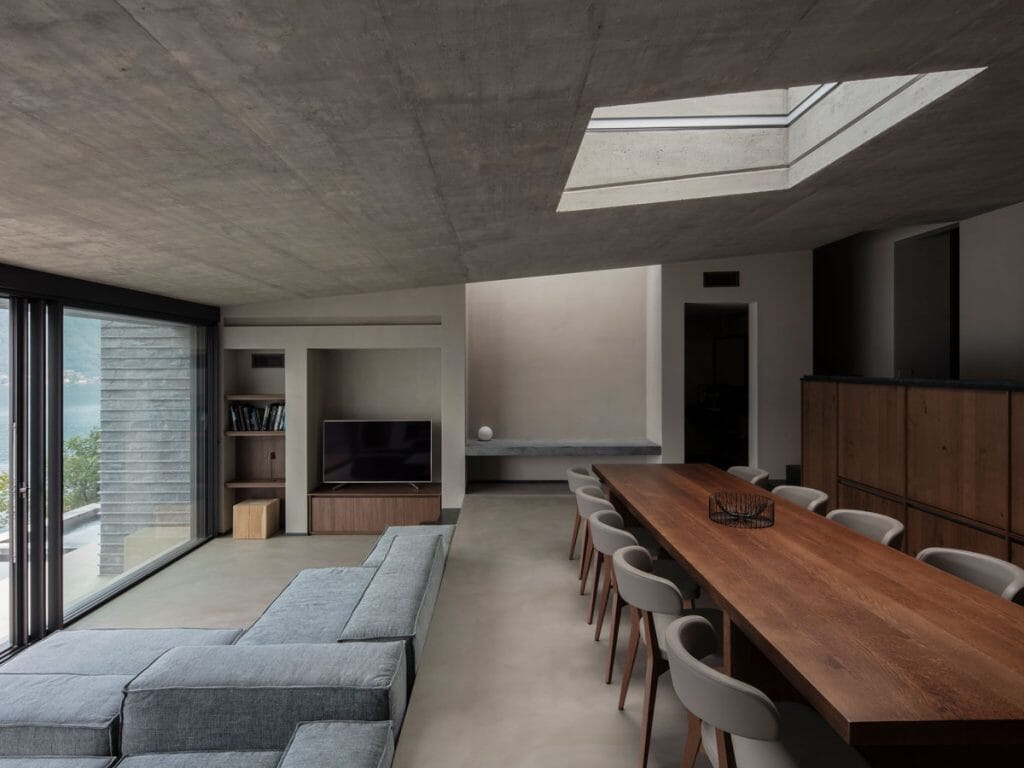 Villa Molli is split into two main sections, represented by the property's wings. One side houses sleeping areas while the other hosts the living areas and the two wings are also differentiated by light and shadow throughout the day. Lorenzo Guzzini sees the changing state of the two wings throughout a day as a way of bringing the home to life.
---
---
The moraine stone cladding of the property makes reference to the buildings that would historically have been found in this area. Another nod to the context's history is that the roofs of each tower are oriented at 90 degrees to each other. Historically, a roof would be oriented with the long side to the mountain but nowadays a roof is oriented with its short side to the mountain. In this way, Villa Molli makes pithy but subtle references to its history while appearing firmly as the Villa of the future.
Photography by Giorgio Marafioti.
We can't choose which lakeside property we prefer: Villa Molli or FH1 House.
---
---