Project name: FH1 House | Location: Norway | Completed: 2018 | Architect: KODD BUREAU
Located on the water's edge in Norway, KODD BUREAU's FH1 House is a modern-day fort, made stylishly of glass and concrete. The choice of only a few base materials ensures that the beauty of nature is the main focus, despite the contemporary development being built into the landscape. What's more, over time, the concrete shell of FH1 House will weather, blending with the greys of the surrounding cliffs.
Setting the property into the landscape was a necessity because of the steeply sloping plot and the water's-edge location. The weather can change quickly and seriously, so FH1 House needed to be strong and well supported to last.
Although the residence contrasts with the ancient surroundings in many ways, the design is intended to interact closely with its geographical context. The south-facing façade of the property features floor-to-ceiling glazing which fills the home with natural light during the day and offers dramatic vistas of the silhouetted mountains that sit opposite FH1 House by night.
In keeping with the stripped-back material choice, the interior design of the project is understated and offers the design an industrial edge. The colour palette is kept to a minimal mixture of grey and black accented by natural wooden elements that embody the property's relationship with its stunning natural context.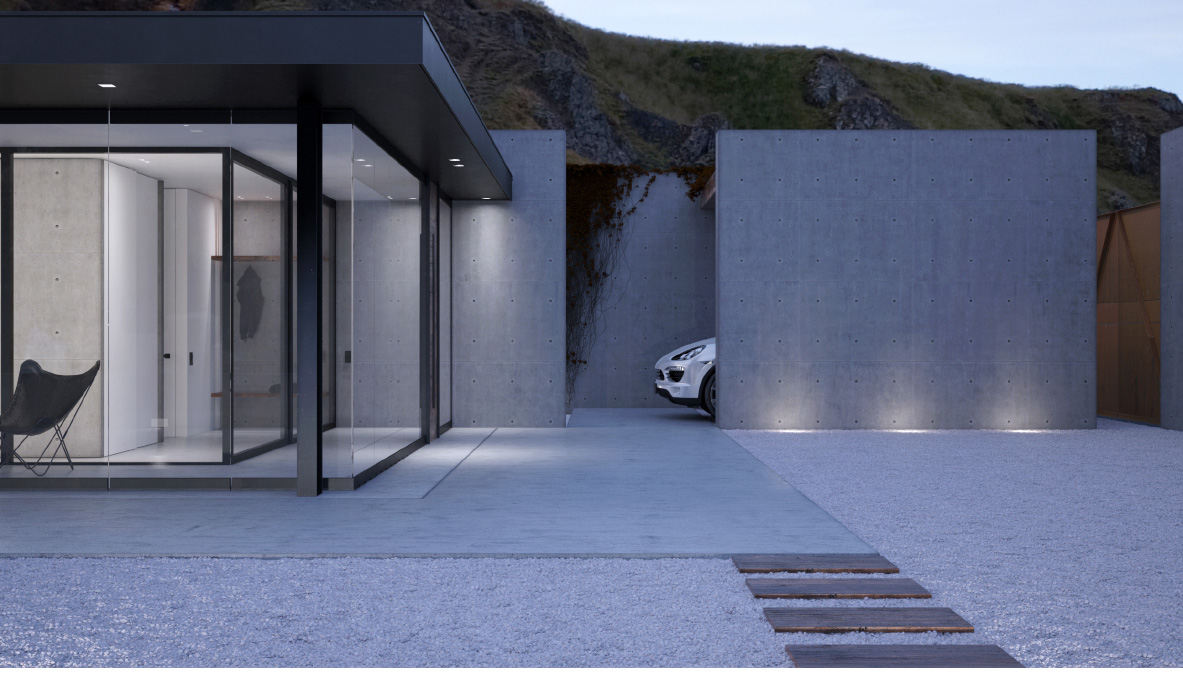 Photography by Dmitry Koloskov.
Creek House is situated in the midst of a volcanic boulder field. Take the tour now.