Project name: Creek House | Location: Truckee, California | Completed: 2018 | Architect: Faulkner Architects
Faulkner Architects' Creek House occupies one of the most dramatic plots we've seen in recent weeks. The property is set amidst a volcanic boulder field in a Californian pine and fir forest. Our favourite aspect of Creek House is the way in which the design utilises its striking location to its advantage, adding intrigue and beauty wherever possible.
The property is designed as a three-volume construction, each of the directional bars of the project slides between and alongside the boulders and trees that characterise the plot. The largest of the volumes houses the main living areas and sleeping quarters while the medium-sized bar acts as the entry and contains ancillary areas while connecting to the third bar which features a drive-through garage.
By shifting the location of the the western volume over the natural slope of the site, Faulkner Architects creates space for two rock gardens. The garden to the east is built into the empty space left by moving the western volume and features building-height concrete walls around it to provide privacy for the master bedroom. The gravel surface of this garden is set with site-native basalt stones and a rectangular basin captures snow melt to create a protective and serene pool of water around the area.
Space for a second garden is created under the cantilevered house. This volume shields the lower level of Creek House from the western sun and is the laying place of the largest boulders on site. A glazed hallway floor reveals a dramatic drop in the topography and showcases the car-sized boulders below.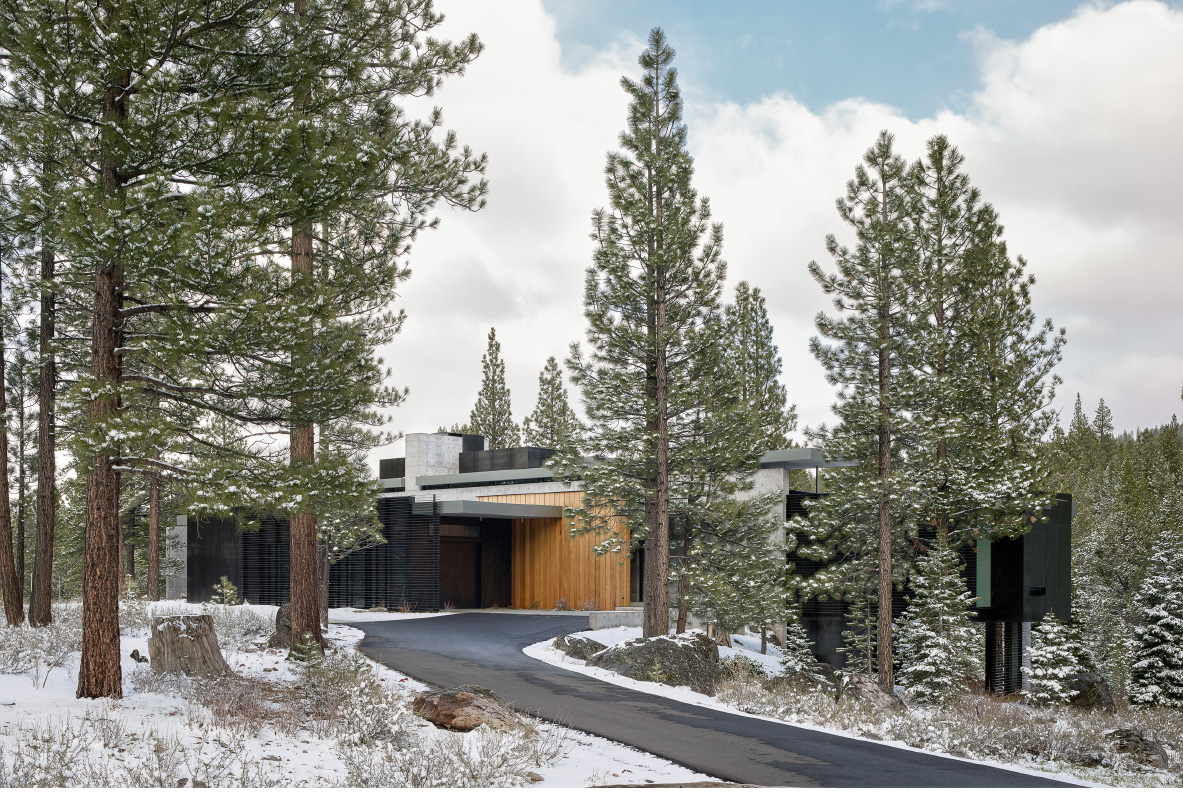 Photography by Joe Fletcher.
As far as dramatic plots go, Two Hulls House's Nova Scotian coastal view is up there with the best we've seen.