Project name: Two Hulls House | Location: Port Mouton, Nova Scotia | Completed: 2011 | Architect: MacKay-Lyons Sweetapple Architects
Two Hulls House is a project shaped by its context. Its context is the glaciated, coastal landscape of Nova Scotia. The site consists of granite bedrock and boulder till which creates pristine, white sand beaches and clear, turquoise waters. Don't let the beaches and water fool you, though, the Nova Scotian coast can be an unforgiving location.
A glance up from the beach's shoreline will reveal two pavilions floating like ship's hulls on cradles for the winter. Held up by concrete fins and steel cantilevers, the two hulls form protected spaces between and underneath them. As well as this, the concrete foundations and cantilevered structure mean that the fragile land and flora are impacted as little as possible. From within, the two pavilions – like binoculars – act as landscape viewing instruments, effortlessly framing the environment.
One of Two Hulls House's pavilions contains living areas while the other features private sleeping areas. Both pavilions boast high ceilings that are flooded with natural light during the day while at night two lantern-like porches face the sea and light the property.
The steel-frame endoskeleton of Two Hulls House holds up the overhanging volumes as well as combatting wind uplift which can be considerable. Although a concrete seawall on the foreshore protects the house from rogue waves, the cantilevered design means that if water reaches the home, it can pass underneath the hulls without damaging them.
Final touches like a geothermal heating system with concrete thermal mass floors that harvests heat from the sun add to this carefully crafted, durable building which responds to its demanding context with style.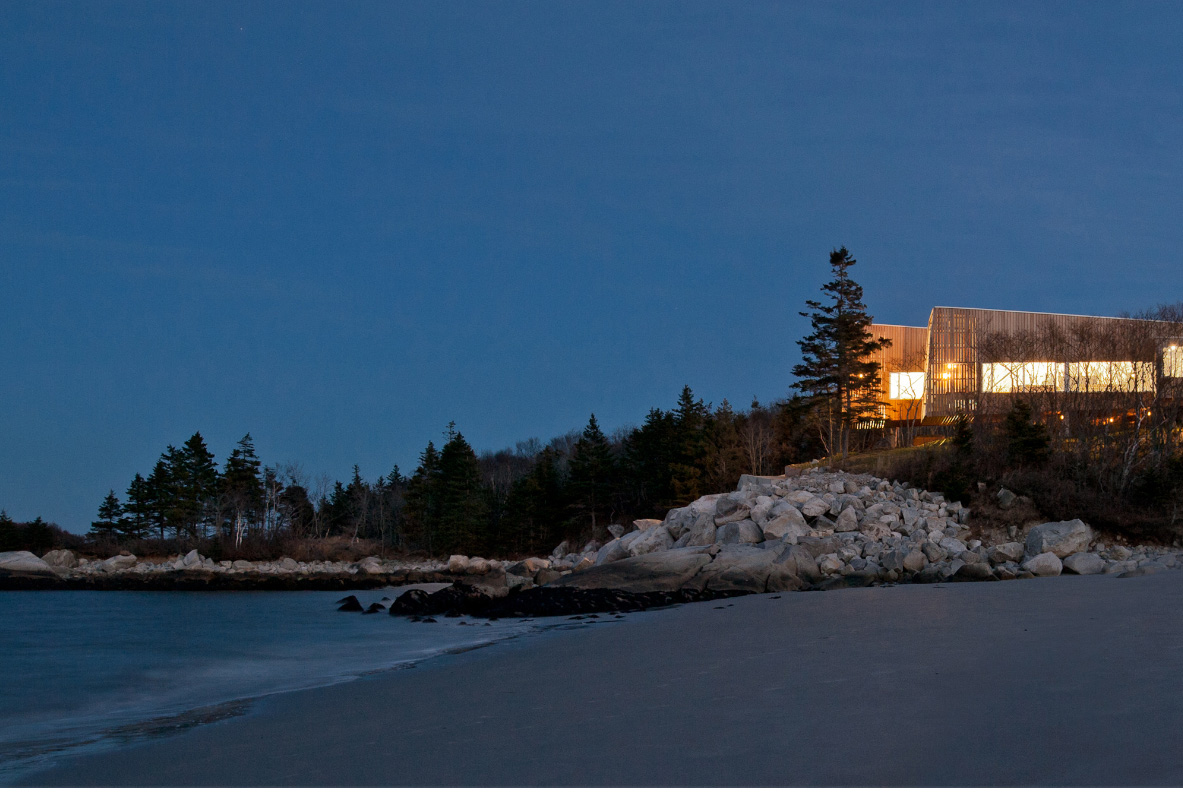 Photography by Greg Richardson.
For another ocean lookout in a very different style, take the tour of House T.